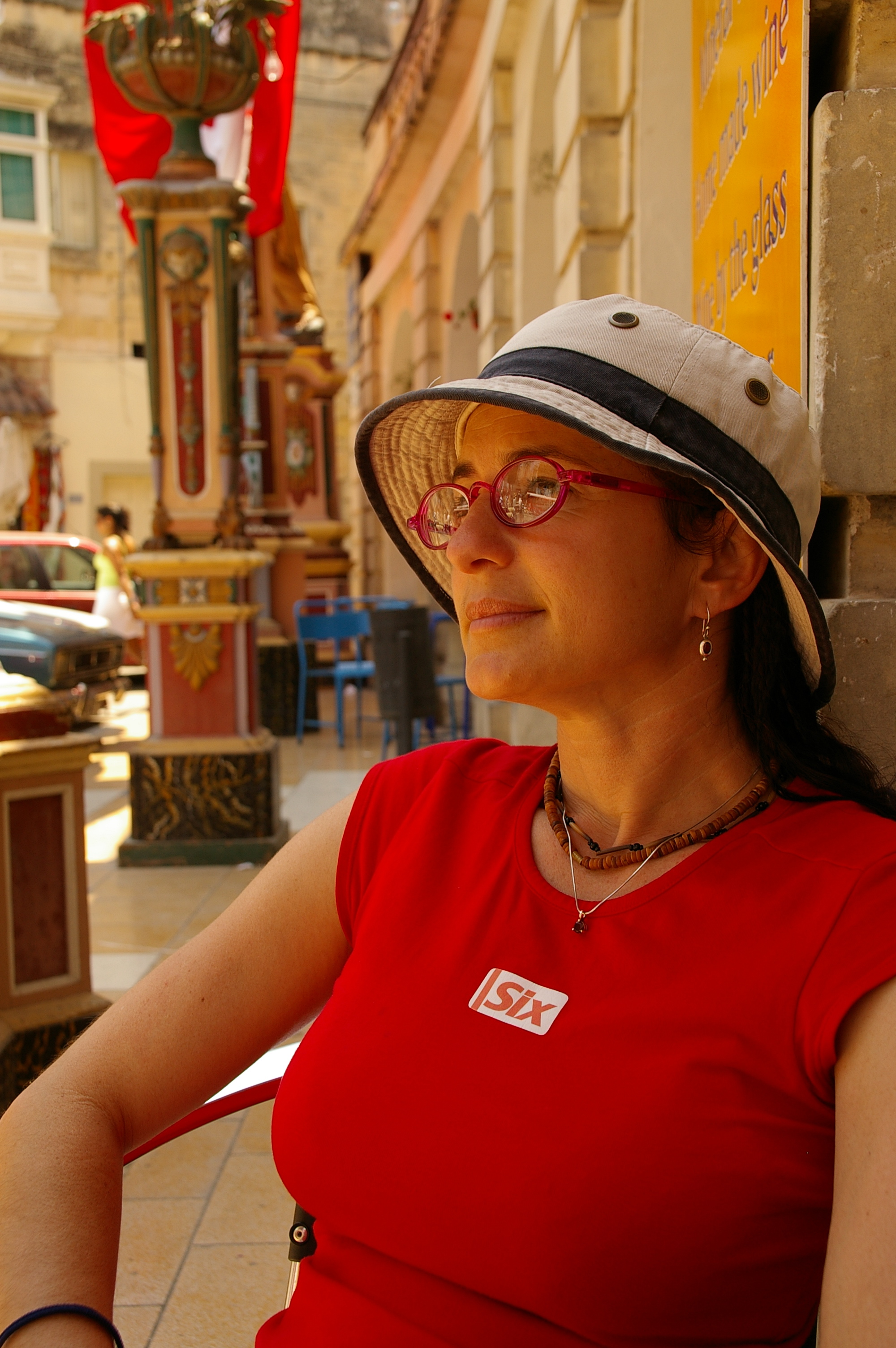 Speaker type
Author
Interstate
Virtual visits

Deborah trained as a teacher and completed a BA (Comm) to combine her passions of teaching and writing. She became writer / producer of a national children's TV show at Network TEN before leaving to write over 20 novels, including the Max Remy and Jasper Zammitt series, Grimsdon and New City, about kids living in a climate-changed world. Teresa: A New Australian was inspired by her dad who migrated from Europe to Australia after the devastation of WW2 and The Stupendously Spectacular Spelling Bee is about a shy, brilliant speller and whose family encourage her to overcome her fears and enter the world's greatest bee. Her latest book is Wolfie, An Unlikely Hero, a picture book about a wolf who desperately wants to be a hero. www.deborahabela.com
Her latest books are:
Wolfie, An Unlikely Hero
Dear Readers, Fairytales are nonsense. They're full of wolves pestering pigs and picking on sweet little girls in red hoods. But I would never do those things. I knit! I bake blueberry pie! You know what I really want to do?
I WANT TO RESCUE A PRINCESS!
And if I can't? I QUIT!
Yours sincerely, Wolfie
The Stupendously Spectacular Spelling Bee
A heart-warming story about a girl who's too afraid to follow her dreams, and the family who help make them happen.
India Wimple can spell. Brilliantly. Every Friday night, she and her family watch the Stupendously Spectacular Spelling Bee. When the Wimples suggest she enter the next Bee, India says she's not good enough – but her family won't hear it and encourage her to sign up, but can she control her fears to make it all the way to the Grand Final at the Sydney Opera House?
Teresa: A New Australian
Inspired by a true story, Teresa was only four-years-old when the bombs began to fall on her beloved home of Malta. Over the next three years it would become the most heavily bombed place of WW2. With her country destroyed and starvation rife, Teresa's father decides to leave for Australia, to its promise of jobs, wealth and a brighter future.
Deborah talks about writing Teresa: A New Australian
Deborah's Talks and Workshops for Kids
Author Talk for Kids
Deborah's author talks are informative, interactive and fun. With her teaching and TV background, she uses images, videos, storytelling and games, to explain the writing process and help kids develop their own engaging stories, leaving them excited about books, reading and writing.
Writing Workshop for Kids
Have you always loved writing? Do you enjoy inventing exciting characters and plots? Do you have great ideas but sometimes get stuck? Join Deborah Abela, author of over 20 novels, as she takes you through a series of fun activities to help you become a better writer. You will explore the writing process from developing ideas, to planning outlines and, most importantly, creating characters and plots readers will love.
PD Session for Teachers
Fun Activities to Get Kids Writing
As an author and trained teacher who has been speaking in schools for over 12 years, Deborah Abela, will show you a series of challenging, fun and practical activities to get your kids excited about writing. Deb will address the 3 main interrelated strands of the National Curriculum: language, literature and literacy, so that students will gain a better understanding of how writers use language to create exciting plots and characters, all while experimenting with their own ideas and stories. The sessions includes a 20-page handout brimming with ideas to use in class.
Adults Who'd like to Write for Kids
'The prime function of the children's book writer is to write a book that is so absorbing, exciting, funny, fast and beautiful that the child will fall in love with it.' Roald Dahl
Writing for children can be fun and rewarding. Join children's author, Deborah Abela, author of over 20 novels, as she takes you through a practical, hands-on day of writing activities to hone the skills you need to write for kids. She will also talk about the kids' publishing world and offer advice on approaching a publisher. Deborah loves what she does and is keen to share her experiences and insights into this specialised and incredibly exciting profession.
Wowing Them in Schools
Author and illustrator talks need to be stimulating and thought provoking, leaving students and teachers with new insights and inspiration for books, reading and writing. In this workshop you will be given some practical ideas for presenting talks and writing workshops from Deb Abela, a trained teacher and author who has visited hundreds of schools. Deb will discuss many aspects involved in a school visit, from different types of presentations to classroom management techniques, to make sure you have a successful visit.
What you can expect from a Deborah Abela visit
Deborah likes her sessions with students to be fun, informative and interactive. She tells stories that inspired her work, such as the time she was thrown in jail at gunpoint in Africa. She takes students through the process of creating an engaging story by asking them to come up with story alternatives to her work. Through story and word games, Deb stimulates their imaginations and encourages a love of reading and books.
Deborah also loves leading writing workshops. With her teacher trained background, she uses games to help kids create ideas for their stories and assists them in developing them further to include an enticing beginning, middle and satisfying end, keeping in mind the structure of the 3 Act Plot.
With her background as a television producer and writer, Deb is happy to show some excerpts from the children's TV show she wrote and produced for 7 years at Network TEN. She explains the process of taking a small idea to scripting and editing stages.
The aim of any session from Deborah is to leave the kids feeling enthused about stories, those on the library shelves and also the ones they have yet to write themselves.'
For more details about Deborah's fabulous writing master classes for kids, visit HERE
Testimonials
I know when an author's visit is successful by how much they spark a fire for reading and writing, and Deb certainly did that!!! Within 30 seconds of the lunch bell ringing, I had so many students come and borrow one of her books, even though they have been displayed for the last 2 weeks!! Many SAD faces were seen when I had to tell the late students that they had missed out on getting a copy! Many students also mentioned that they were going home to write a great story and that Deb had given them ideas on how to do that.

Hopefully some of this spark will be seen in their class writing!

Cranbrook State School, June 2017

I was very happy with Deborah Abela and James Roy's presentations. They related well to all the students from the young grade sixers through to the senior year twelves. Students found them humorous and very engaging. I would definitely recommend them to any school.

Deborah Abela - Trinity Bay State High School, August 2016

Deborah's visit to Genesis was a great success! She gave some great advice to the students about planning for their story writing and her story-telling skills have encouraged the students to read her books. We have a long waiting list for her books in the library and have ordered multiple copies to sell at our Book Fair next week. Encouraging our students to read is our primary motivation for inviting authors to the College and this has been achieved already!

We also appreciated how Deborah adapted her workshop for years 4 and years 5/6. The workshops were appealing to both boys and girls, as are her books. We would recommend Deborah to any school wanting to inspire their students to read and write!

Deborah Abela - Genesis Christian College - August, 2016

It was such a highlight having Deb visit our school. She was very engaging and the students thoroughly enjoyed her visit. Her initial presentation to all of our Year 3-6 students was excellent. The teachers commented on how much they enjoyed it as well. She has lots of great visuals to share with the children and she is a wonderful storyteller.

Deborah Abela - Southern Highlands Christian School, February 2016

Debra was very clear and articulate. She was able to pace the session and make it applicable for the students. The students were engaged and keen to participate. They found her talk amusing and inspiring.
I thought she was amazing! Her presentation engaged all of the students. She was animated, passionate and detailed in her explanations of how she writes.

Deborah Abela - Farmborough Road Public School, NSW, March, 2015.
Request to book this speaker