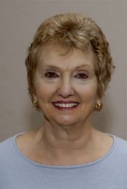 Goldie Alexander writes award winning short stories, articles radio scripts, plays and books. Goldie's books appear both in Australia and Internationally. She writes in many genres but her ability to bring the past and other worlds to light touches both adults and children.
She is a versatile and prolific writer who has published over 70 books for adults, young adults and children of all ages, plus short stories (both for adult and three collections for young readers) scripts and articles. The genres she has written in include adventure, history, mystery, fantasy, magic realism and non-fiction.
Her first YA historical fiction Mavis Road Medley was a Notable CBCA, shortlisted for by the Office of Multi-Cultural Affairs and is listed as one of the best YA books in the Victorian State Library. Her best known book for children is: My Australian Story: Surviving Sydney Cove. Her latest fiction for Young Adults and older children include: The Youngest Cameleer, That Stranger Next Door, My Holocaust Story: Hanna and the verse novel In Hades.
She has taught creative writing for 14 years, and now facilitates creative writing workshops and mentors emerging authors. She loves presenting to schools, libraries, clubs and tertiary institutions about the ideas, writing and research behind her work, and to provide strategies to inspire children and adults to express themselves in their own stories.
Request to book this speaker