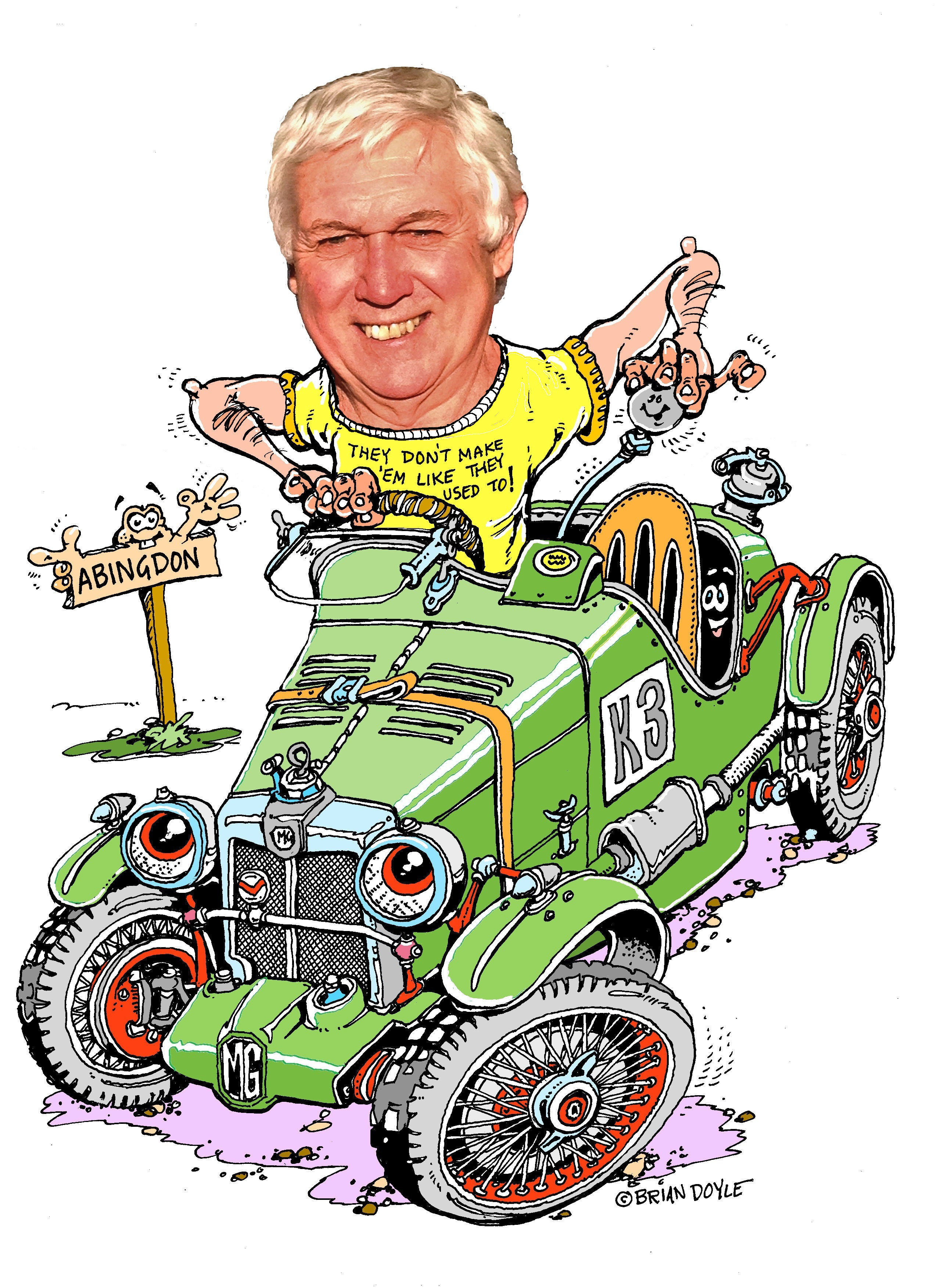 Speaker type
Illustrator / Designer
Cartoonist
Virtual visits

Brian has appeared on Brisbane Community Television station Bris 31 Digital on its creative arts program Put Some Colour in Your Life. Brian has shown thousands of children in hundreds of Australian schools how to 'Draw for Fun". The 30 minute episode he featured in demonstrated just a few of the many simple, professional drawing tips that Brian teaches in classroom workshops. His aim is to get everybody's pencil swinging in seconds, particularly those young children and teens who believe they can't draw. Students have a lot of creative fun too!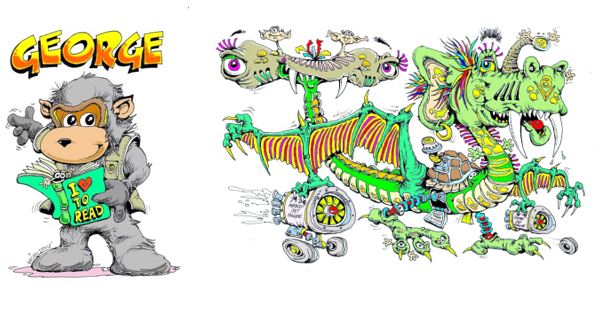 The Power of the Editorial Cartoon - (90 minute workshop)
Professional cartoonist Brian Doyle has created a 90 minute classroom workshop titled "The Power of the Editorial Cartoon" based on his lifetime experience in the Newspaper, Advertising, Television, Magazine and Printing world. In 2017 he was invited to discuss editorial cartooning with Grade 6 students to support a unit of work developed by Jon Tracy and Susan Peaty at St Columba's Primary, Wilston. The children were later asked to choose an issue and create their own cartoons. Amazed by the sharp, witty, mature thinking behind the work of these 'JuniorToonists' inspired Brian to devise this completely new, expanded workshop for re-presentation in 2018. He now offers it to other
schools for Grade 6 and Secondary students.

Believing cartooning is all about "drawing on paper" he decided against an overhead projection presentation and spent several weeks preparing a series of large 820x550mm flip-charts showing cartoons, pictures, prints and other relevant material to illustrate major points in a non-stop, fun, learning session punctuated with live high speed cartooning on the whiteboard. It covers a brief history of editorial cartooning, focusing on Australia, the purpose of editorial cartoons, other cartoonists who influenced his work, how cartoonists think, what techniques they use, how they see themselves, how the media changed so radically in recent decades, how TV hit newspapers long before the double whammy of the Internet and 24 hour news cycle, and how all that chaos affected cartoonists. Then he details the process of creating an editorial cartoon, before drawing one on a REAL issue...from the THINKing through to the INKing. He finishes by inviting everybody to "Say G'day" to their pencils and "draw with me" sharing his Secret Cartoon Clues, simple drawing tips everybody can learn, especially those who think they can't even draw a stick figure...ironically, a very good place to start!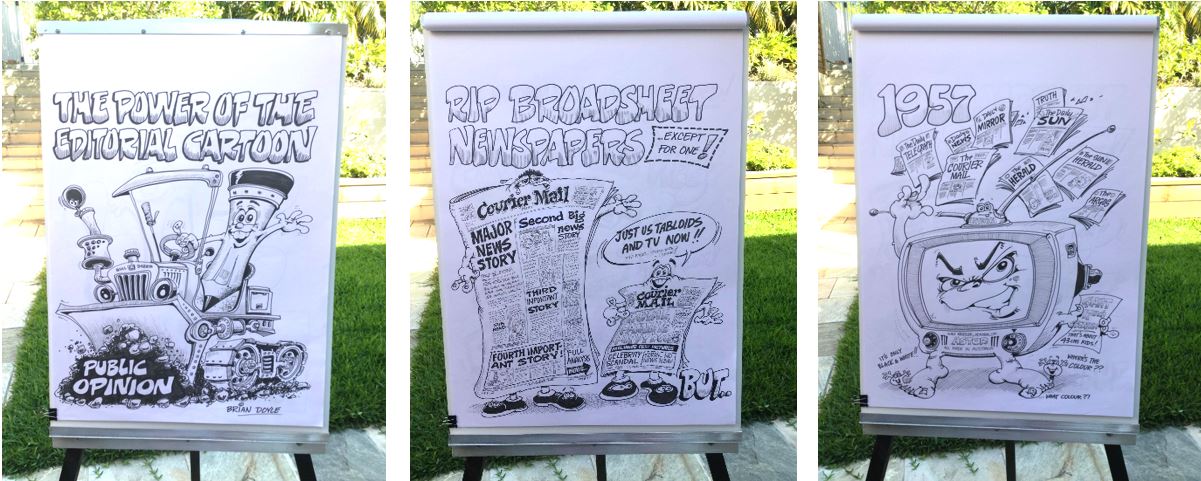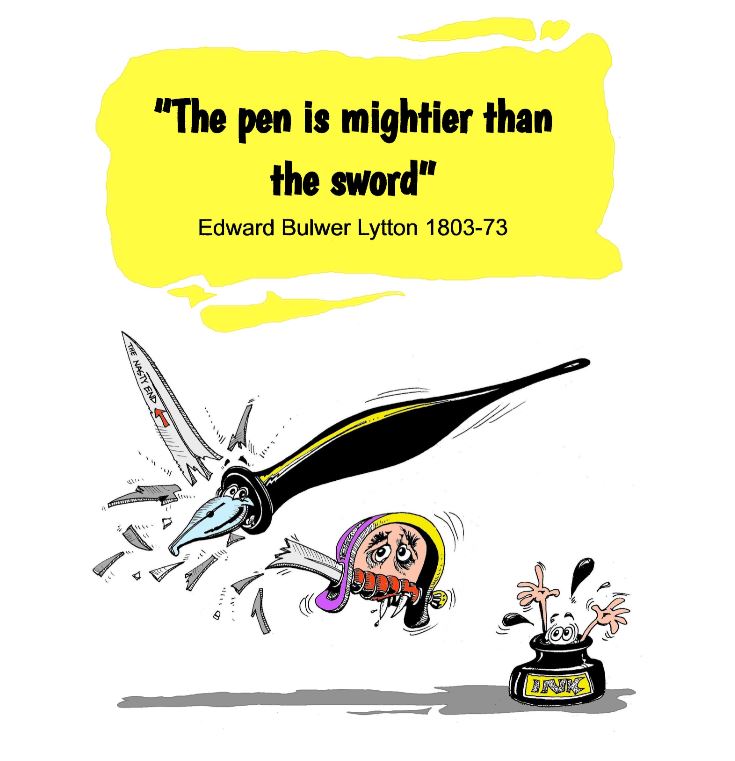 Fun Photo Cartoons for Fetes or Fundraisers
Brian has presented "Drawing for Fun" cartoon workshops in hundreds of schools, art galleries, libraries, children's hospitals, special schools, even shopping malls and outback shearing sheds, sharing his professional cartoon tips and tricks with around a quarter of a million kids aged from 6 to a hundred and six! Everywhere he went children asked him to draw very quick, black and white, personalised cartoons of themselves "doing their favourite things"...playing sports, singing, dancing, riding skateboards, surfing, BMXing or as jetpilots, princesses, fairies...the list goes on! Although Brian reckons he's a faster draw than any of the old Wild West Cowboys, and seeing how much kids loved their cartoons, drew 'til his fingers were numb but simply couldn't draw for everyone. One day his lifelong creative, imaginary friend Pencilman got a clever idea! "Why don't you draw a range of full colour cartoons of children doing these same fun things, then put real live PHOTOGRAPHS of their FACES onto the cartoon they choose?" he said. "You could email them to parents to frame as gifts, put them on Facebook pages, even have them printed onto their own personalised Selfie T shirts. They could also be offered online to schools as Fun Fete Fundraisers, unique gifts that they can't get anywhere else else in the world!" So that's exactly what he did. Have a look at all the different cartoons on his website www.brianscartoons.com and contact Brian for more inFUNmation!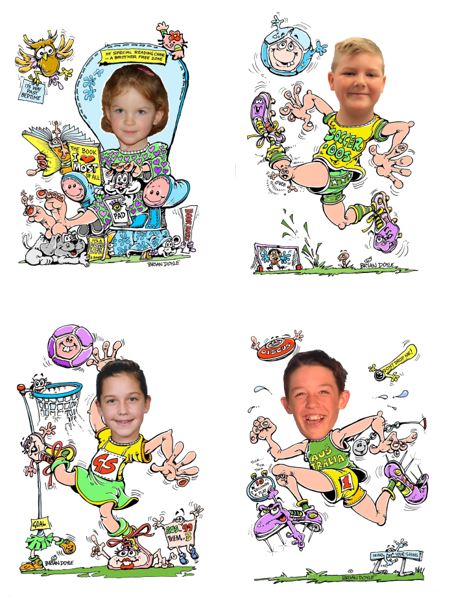 Testimonials
Always great having Brian talk to the Year 6's. He engages them so easily and they thoroughly enjoy listening to him. This year we decided to use Brian as an Introduction to our Visual Arts unit of Political Cartooning. What a great way to start the unit! As soon as he had left I had a number of kids trying to 'bring to life' inanimate objects and others discussing which politician they were going to draw.

St Columba's Primary School - August 2019

Brian was absolutely fantastic. He engaged enthusiastically with the students and was thoroughly entertaining.

St Columba's Primary School - August, 2017

Brian was fabulous, he kept the children engaged the whole time and they were delighted with the drawings they created with him. I was very impressed with how enthusiastic he was about being with us. This is the first time we have had Brian and I would have had him sooner at Unity!

Brian Doyle - Unity College - August 2016

Brian was fantastic with our children! He arrived promptly well within time and was very organised. The first group were a little hesitant to join in but with encouragement they did and as a result, they really enjoyed themselves. There were a few vocal children who helped to get the others motivated and Brian drew on this to try and engage every child in the group. He spoke quietly and clearly and used language that the children could all relate to. He listened carefully to their ideas and tried to incorporate each one in the drawing he was teaching. Although our groups were small (about 12 – 15 children at a time) Brian was able to keep them focussed and mesmerised for the entire session – even some of our very young 3 and 4 year olds! I was also watching to see the reaction of the parents looking on and all were smiling and happy to see their children engaged in this way. All the children were eager to show their parents and grandparents what they had learned. I was also impressed that Brian took the time before the sessions started to ask me about Kumon and what it is that we were celebrating.

Brian Doyle - Kumon Australia, November, 2015

Brian is a fantastic and fun presenter and his sessions are something that students, and possibly teachers too, would all enjoy.

Brian Doyle - North Coast TAFE Murwillumbah Campus, August, 2012