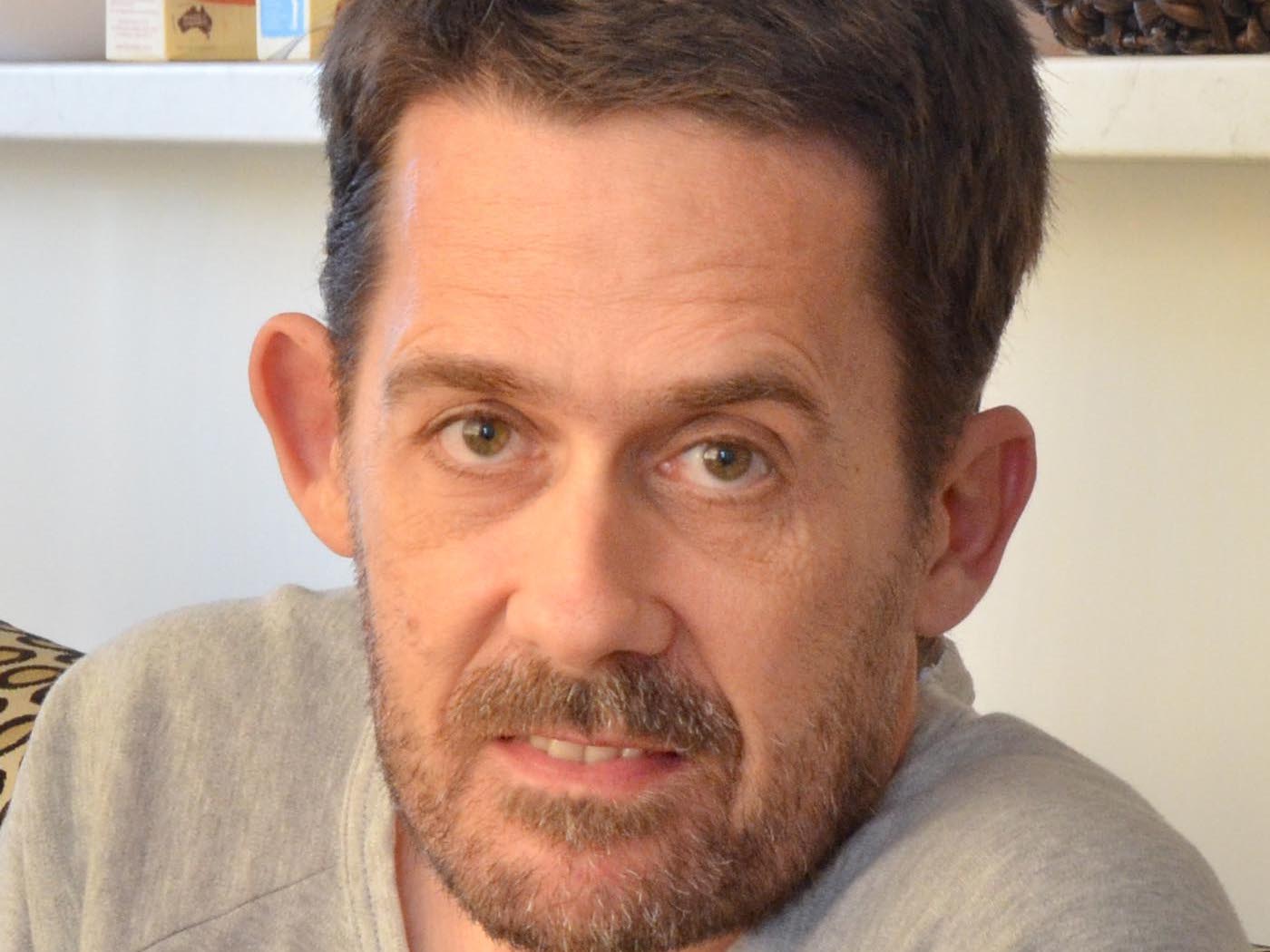 Speaker type
Author
Storyteller / Performer
Non-fiction
Journalist / Feature writer
Motivational
Giulio began his career as a photographer on the Canberra Times in 1989.
Three years later he set off for Scotland with a one way ticket to Heathrow, enough money to buy a basic kit of camera gear, and a piece of paper with a few phone numbers on it.
At the start of 1998, after having had work published in every major Scottish and London-based newspaper, Giulio packed up his life in Scotland and returned to Australia to live out a dream.
That dream was to hitchhike all the way around Australia, photographing everyone who gave him a lift. The idea scared the daylights out of him, but he was motivated by the fact he didn't want to grow old and look back at 'what might have been'.
Over eight months during 1998 he hitchhiked more than 23,000 km and photographed, spoke with and wrote about his 53 hitches.
In 1999 he returned to Brisbane and self-published ...so I did, the book of his hitchhiking journey. He also began speaking about his journey. Unintentionally, his 'living out a dream' story, aided by the portraits of his hitches, has proved an inspiration for audiences far and wide.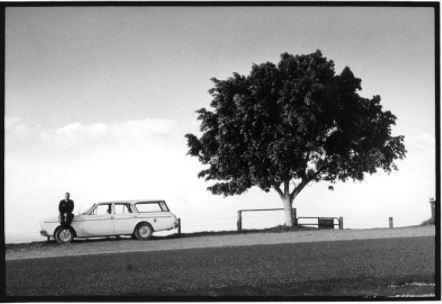 Giulio joined ABC News Online in 2007 as their inaugural photo editor, where he remained until he left the media in 2016.
Giulio has taken thousands of photos during his career and many have interesting, often funny, stories behind how they came about. Giulio also speaks – using his wonderful photos as backdrops – about the quirky stories behind each photo.
Giulio has many interesting stories and has told them to a wide cross-section of groups. His style has been described as 'easy and humorous' and, quoting one testimonial – "I rate Giulio amongst the best presenters our Club has seen."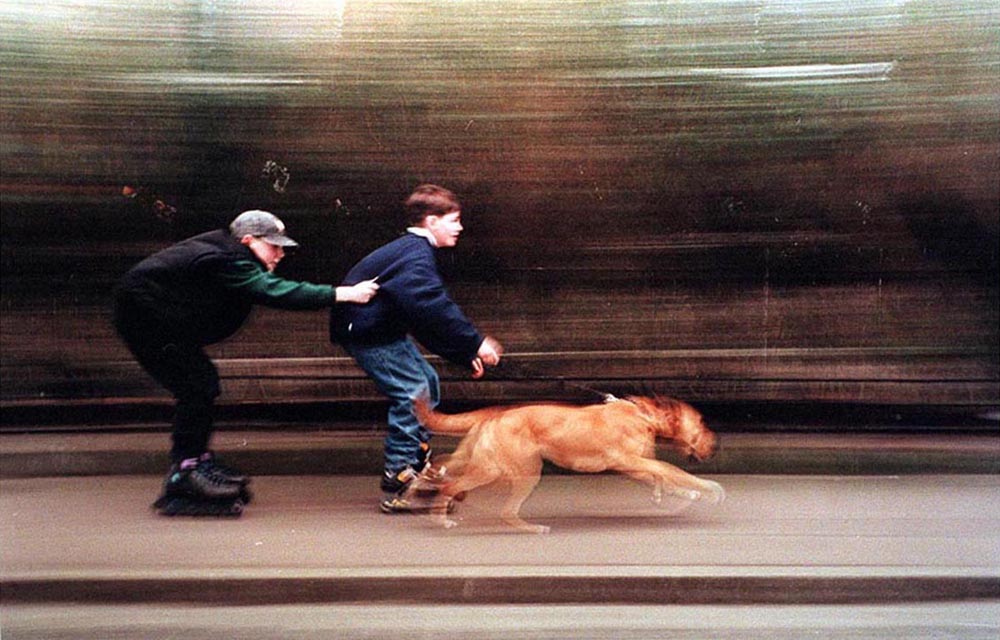 Giulio has some set presentations.
Talks
...so I did
Aided by his photos, Giulio tells the story behind his hitchhiking journey around Australia photographing everyone who gave him a lift and writing about each hitch. He discusses how he sat on the idea for nearly five years before selling his flat in Edinburgh, packing up his life up in Scotland and returning to Australia to embark on this journey of a lifetime. All because he 'didn't want to grow old and look back at what might have been'. Audiences far and wide have been inspired by the unintentional 'just do it' message of Giulio's story. As one testimonial states - "(Giulio) engaged beautifully with his audience and his story, along with those of his subjects, was inspiring to all."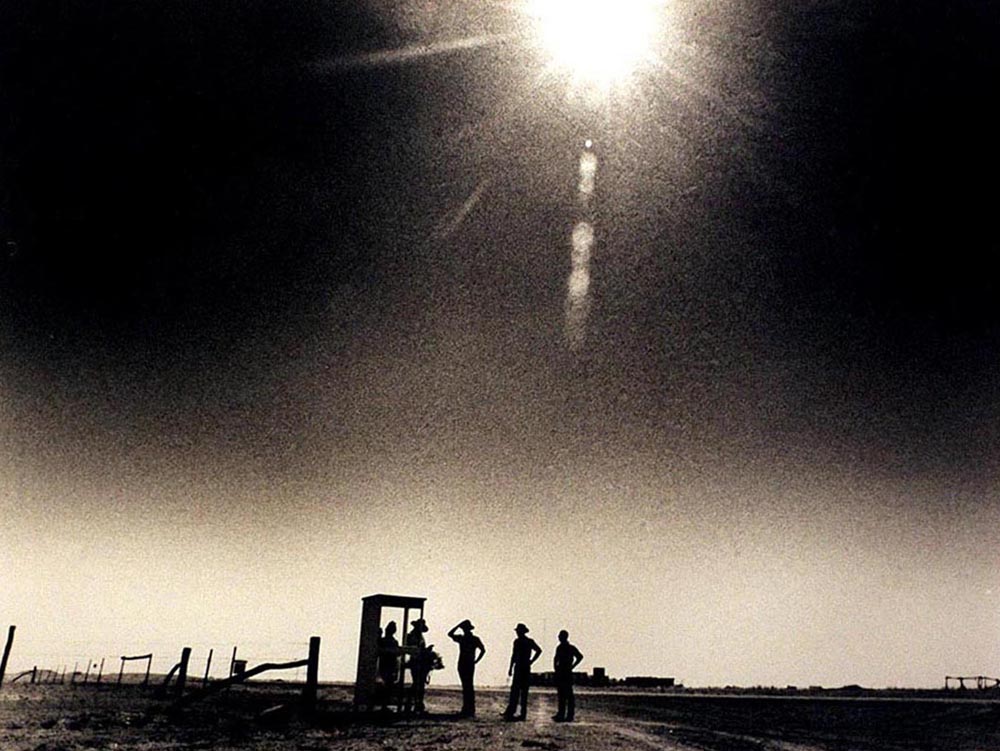 The Story Behind the Photo
Giulio has taken thousands of photos during his 25+ year career as a photographer. Just as in life, not everything goes to plan and in his presentation 'The Story Behind the Photo', he uses his photos as a backdrop while explaining the interesting/funny story behind how each photo came about - from photographing someone who 'works for a branch of the government that doesn't exist' to finding people to queue at an outback telephone booth. If you enjoy great story-telling with a few laughs thrown in, while looking at fabulous photos, this is for you. As one testimonial states - "... the interesting and often funny stories behind how (the photos) came about meant the attention of our members never wavered."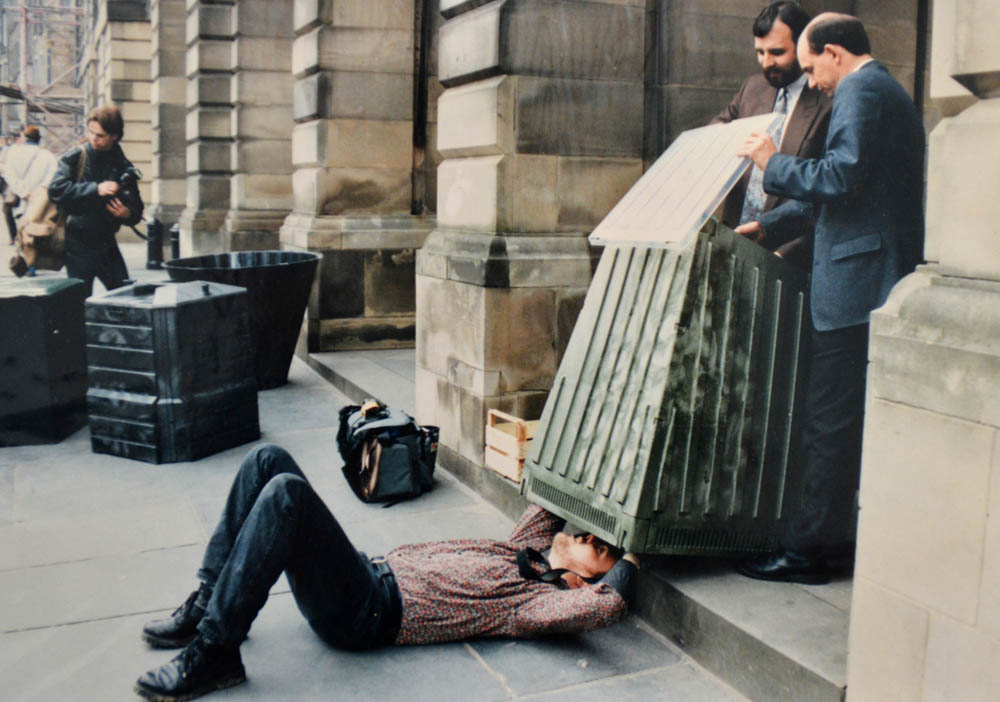 Testimonials
He was fantastic. The audience was really engaged and had a wonderful time.

Gympie Regional Libraries - May 2021

We recently held a Literature & Arts Festival at St. Catherine's Catholic College, The Whitsundays for our Secondary students. All the authors that attended were entertaining, engaging and inspiring. I have had so much positive feedback from students, staff and library colleagues. The students have all been raving about how excellent the festival was, and they were disappointed at the thought of returning to classes for the rest of the week. I have had reluctant readers coming into the library to borrow books, more students are writing stories. I would definitely recommend David Burton, Josh Donellan, Kathy Hoopmann, James Moloney, Giulio Saggin, and Edwina Shaw to anyone looking at having authors present for their Secondary students.

St Catherine's Catholic College Literature and Arts Festival - May 2018

Giulio designed his session around our needs for Visual Arts class and our aspiring photographers. He was very encouraging of the work produced by our students, giving feedback and suggestions on how they could extend their photography. Giulio was very professional, coming early to prepare for the sessions and ensuring he catered for our needs.

Woodcrest State College - July, 2017

It was wonderful having Giulio work with our high school students, watching them transform their random iPhone images into much more interesting 'visual stories'. His workshops contained a good balance of technical concepts with enough time 'in the field' to put these ideas into practice. It was great deconstructing each other's photographs as a whole class, using their newly formed ideas and therefore giving students a deep understanding of the craft. I would highly recommend Giulio's workshops with young people.

Samford Valley Steiner School - May, 2017

Recently, we were lucky enough to secure the services of Giulio as a speaker at our club, where his presentation – the story behind the photo – was enjoyed immensely by our members.
Giulio has a relaxed and friendly style and his lovely photos, aided by the interesting and often funny stories behind how they came about, meant the attention of our members never wavered.
He acted as a wonderful start to our day and we highly recommend him as a speaker.

Rotary Club of Brisbane - Planetarium