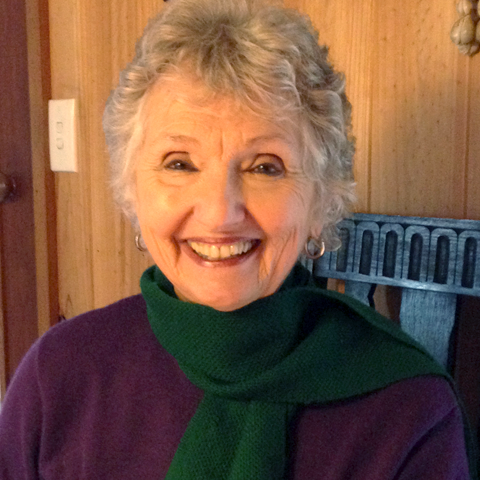 Speaker type
Author
Memoir Writing
Interstate
Goldie Alexander's 85 books and short stories are published both in Australia and overseas.
She is particularly interested in speaking to:
Middle grade readers
Many will know her historical fictions and be interested in the research. They include My Australia Story: Surviving Sydney Cove, The Youngest Cameleer and My Holocaust Story: Hannah. Her latest science fiction Cybertricks is a 2016 CBCA Notable.
Young Adults
Her most recent novels which appear under the title of Shakespeare Now! are studied in many secondary schools. They include TheTrytth Chronicles (The Tempest), Gap Year Nanny (Macbeth) and Changing History? (Romeo and Juliet). Trilogy is also available as one volume The Anthology available from good bookshops or http://www.fivesenseseducation.com.au/
Using young protagonists and familiar settings, they are aimed at helping students understand their present day relevance.
Adults
Her "Mentoring Your Memoir' sessions are an excellent introduction to writing personal history.
SHAKESPEARE NOW!
Students are often flummoxed, and as a result, locked out from Shakespeare's wonderful language, to the point that plot, character and poetry became lost in the need to translate. If you have ever wondered how to make the bard's plays relevant, why not start them on 3 contemporary 'takes'?
These YA novels include:
Gap Year Nanny ('Macbeth'- set in present day Australia)
The Trytth Chronicles ('The Tempest' - as science fantasy)
Changing History ('Romeo and Juliet' - set 1928 Berlin)
Goldie will discuss the challenge of creating stories that will help young readers realise that certain plots and themes remain timeless by using settings, characters and dialogue similar to their own experience, thus making these plays relevant to their present understanding.
INTRODUCTION TO WRITING MEMOIR
As a professional author/facilitator, Goldie knows people have wonderful life-stories to relate, yet find it hard to get started. Though they may tell their stories, collate bits of the past, when it comes to setting it all down, they are not sure how to begin, much less how to continue.
These workshops will give lots of tips and advice Goldie knows that, if carefully followed, actually work. She will demonstrate ways of setting oneself up, overcoming procrastination, tackling research and beginnings, creating convincing characters- often yourself, coping with controversial issues and publishing; all the stuff a novice writer needs to know.
WRITING HISTORY
Goldie's talks and workshops include the need for careful research and how to go about it. How to create convincing characters and plots by the situations the characters find themselves in. And how best to use the research in such a way that it doesn't intrude into the story. These talks and workshops give lots of tips and advice Goldie knows that, if carefully followed, work very well.
She has written 8 historical fictions for young readers. They include:
My Australian Story: Surviving Sydney Cove, (First Fleet, 1790) now in its 12th edition
Mavis Road Medley (Melbourne, 1933)
The Youngest Cameleer (discovery of Uluru, 1873).
Gallipoli Medals (WW1)
Body and Soul: Lilbet's Romance (Melbourne 1938)
That Stranger Next Door (Melbourne 1954)
My Holocaust Story: Hanna (Warsaw Ghetto 1939), and the recently published,
Changing History? ( Berlin 1928)