Haydn Crespan and Damien Crespan
Speaker type
Author
Illustrator / Designer
Damien born in Townsville and Haydn in Mount Isa, it was almost inevitable that these brothers would mesh their talents to create their debut children's book, The Adventures of Triz -The Babysitter. Haydn has written stories all of his life and despite the added challenge of being colour blind, Damien has always loved to draw.
Set in pre-historic times, Triz is the story of a small gliding lizard. Entrusted by his good friend Marjorie, to babysit her unhatched egg for the day, things don't quite go as planned. Faced with challenge after challenge and staring death in the face at every turn, does he give up? Not a chance.
Born with Asperger's Syndrome, these Queensland brothers have endured significant challenges throughout their lives and this book shows the personal connection they have with the character of Triz. They feel that this character and his journey, should be a solid example of how (no matter what life throws at you) if you persevere (and can accept that sometimes you may fail, but are prepared to face the music and learn from your mistakes) you will succeed.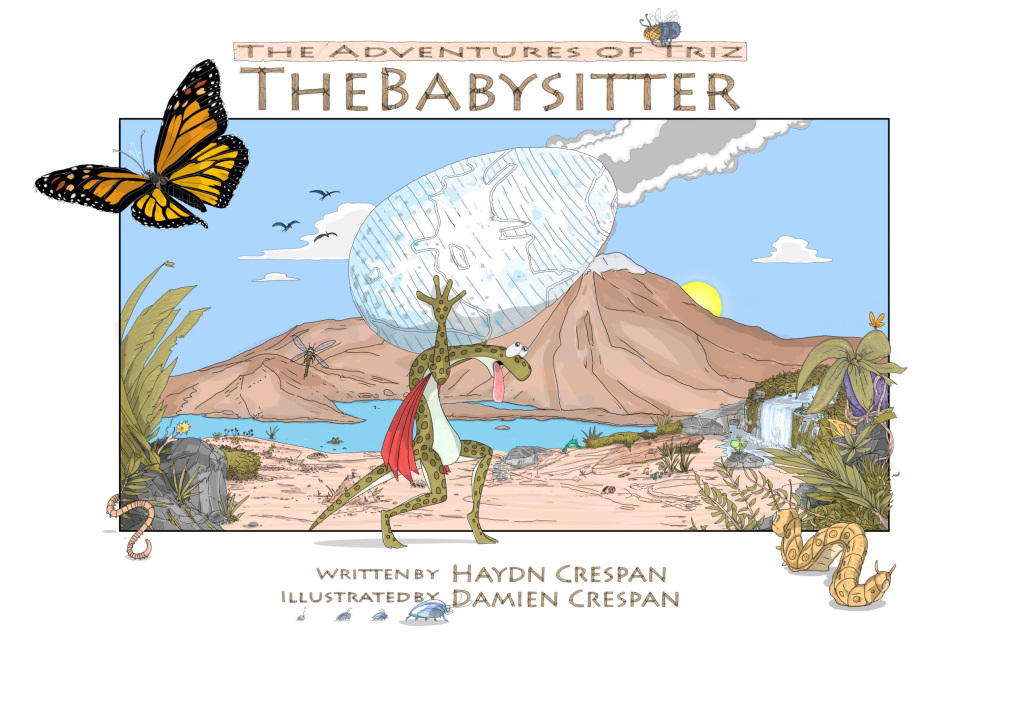 Currently working as a freelance artist, Damien is also collaborating with his brother on an eight-part series for television. Signed with Agency 888, Haydn is currently working as an actor and also working on Triz's next adventure. Stay tuned…..he's bound to get into more trouble!
They reside in Brisbane, where Damien studied Animation at Griffith University.
Check them out on Facebook at MUSTLPIG PRODUCTIONS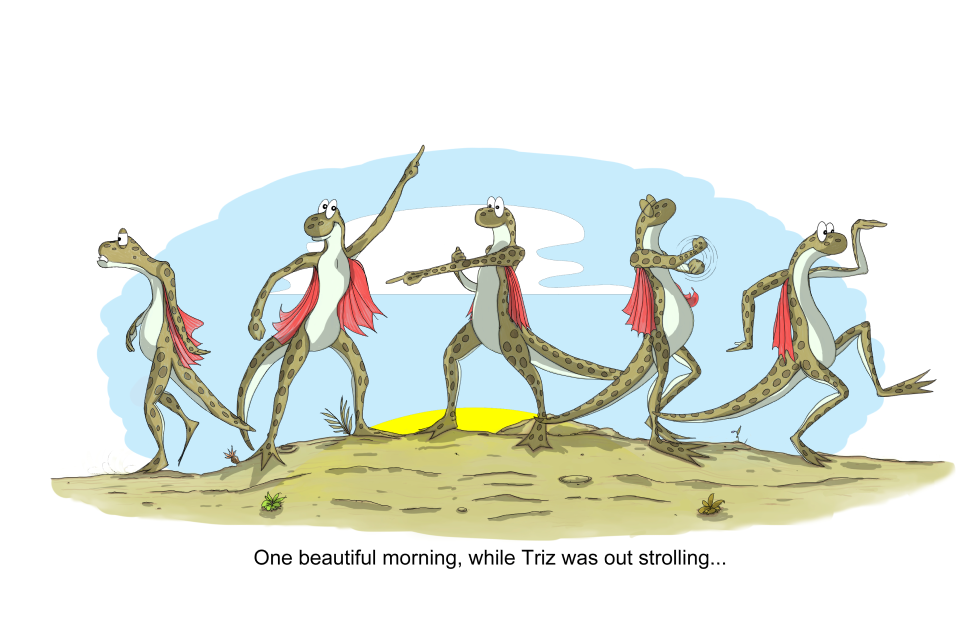 The Adventures of Triz : The Babysitter
Damien and Hayden love to share their book with children - aided by "dinosaurs from the book" along with a model of "Triz".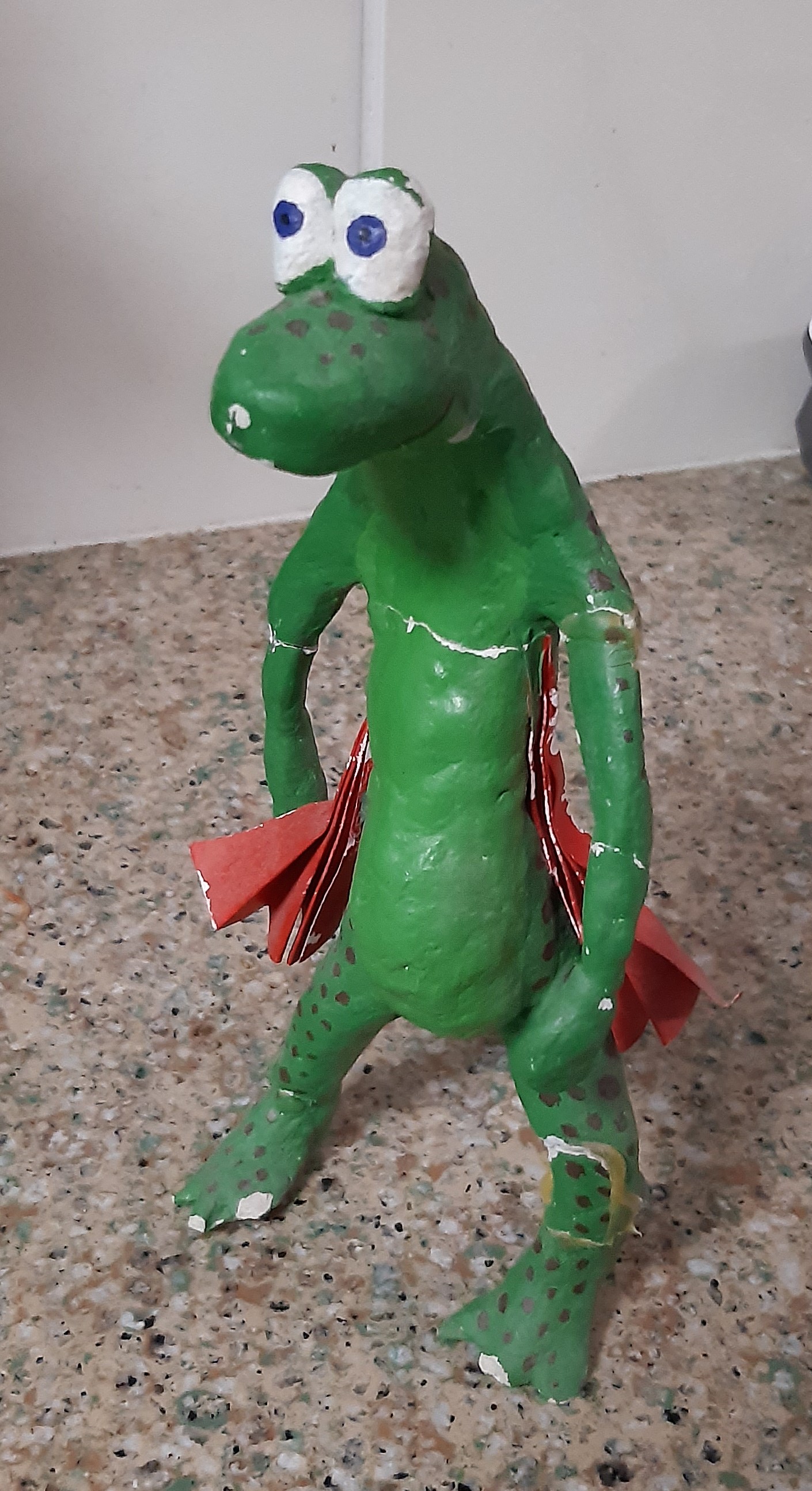 Haydn will tell them a bit about himself and how/when he came up with the idea of Triz and Damien will talk about the illustration process.
Haydn will read the book and interact with the children throughout with questions - see Teaching Notes. Damien will ask questions about the illustrations.
The students are then divided into groups to go on a discovery mission (with magnifying glasses)to find things in the book that cannot be seen with the naked eye. Children really love this activity (sometimes finding things that Damien had forgotten he drew!).
Testimonials
It was our pleasure to host former Heatley SS students and now published author/illustrators Haydn and Damien Crespan in our school library this week. Haydn and Damien read their book "The Adventures of Triz the Babysitter" to each of our year three year 1 classes. They also spoke about their creative processes in terms of writing the story and matching the illustrations to the text. They brought along dinosaur props for the students to interact with - one of which was an original model of Triz that Damien had constructed. We look forward to the further adventures of Triz the babysitter!

Heatley State School - October 2021