Helen Goltz and Chris Adams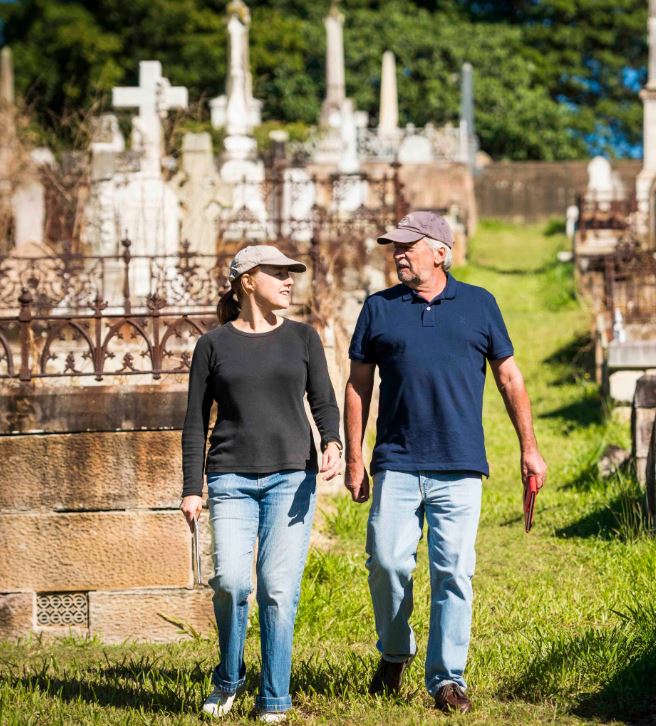 Speaker type
Author
Media personality
Journalist / Feature writer
Helen Goltz
With a background in journalism and marketing, Helen has pushed around film directors, worked for an AFL football team, produced children's TV for Channel 7 and an Afternoon radio program for Macquarie Media, and edited community newspapers. She's also tried her hand at nursing, signed up to be a police cadet (and did time at the police academy), completed a Diploma in Counselling, and lectured students in marketing. Helen is postgraduate qualified with majors in Literature, Communications and Media, and lives in Brisbane with her fellow-journalist husband, Chris, and Boxer dog, Hastings. She is published by Next Chapter, Wild Hearts Romance, and Atlas Productions and co-authors the Grave Tales series. The Grave Tales podcast had enjoyed over 180,000 downloads.
Chris Adams
Two-time Logie-award winner, Chris Adams, started his journalism career in radio before spending over thirty years in broadcast current affairs including working as a journalist and producer for Channel Nine's Today Tonight, reporter for Willesee, and Producer of Channel Seven's State Affair. With the Seven Network, Chris also worked as a War Correspondent in 1991 for the Persian Gulf War and the Civil War of Somalia in 1993.He returned to radio for 4BC as News and Program Director, and is now engaged full-time in research and writing projects (and playing a bit of golf).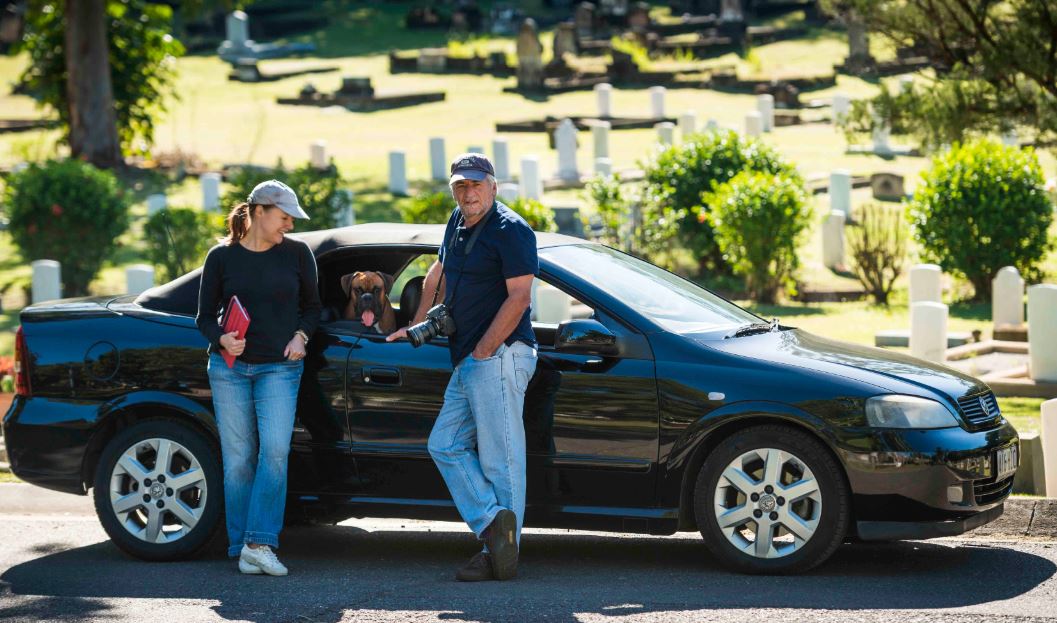 About the Grave Tales series
Ordinary people caught up in extraordinary events
In cemeteries throughout Australia, gravestones hint at our history – true crime, tales of early settlement, mystery, tragedy, health epidemics, unsolved murders, love lost and sacrifice. The Grave Tales series reveals more than the headstone can ever tell.
Written by journalists Helen Goltz and Chris Adams, these stories (biography/history only, no ghosts) capture our history Australia-wide and feature people who willingly or unwillingly were participants in events that made headlines.
Grave Tales: Brisbane Vol 1
Grave Tales: Great Ocean Road Country – Geelong to Port Fairy
Grave Tales: Sydney Vol.1
Grave Tales: Bruce Highway
Grave Tales: True Crime (April 2019)
Grave Tales: Qld's Great South West (November 2019)

Interviews
Listen in on some of Helen and Chris' media interviews online now:
Notable interview with Qld Weekender:
Podcasts
Listen to their Grave Tales Podcast Series on:
We can talk on a wide variety of topics and subjects from our books, but we have delivered extracts from the following to date:
Great mysteries
The Shark Arm Murder; Richard Ramo's Temple of Peace; the Pyjama Girl; the Somerton Man; missing journalist Juanita Nielsen; the mystery of Mollie Thompson, etc.
True crime
The Brownout Strangler Edward Leonski; Poisoner Martha Needle; The Battle of Broken Hill; The Wood family murders; The Great Bookie Robbery; Ticheborne Heirs. Etc.
Maritime disasters
The sinking of the Loch Ard and the love story that wasn't – Eva Carmichael and Tom Pearce; the dramatic sinking of the La Bella.
Heroes
WWI Gallipoli sniper Billy Sing; boxer, Peter Jackson who was denied a chance at the world title because he was black; William Ferrier, rescuer of the La Bella sailors, etc.
Was Jack the Ripper buried in Toowong Cemetery?
Great characters
Ben Lexcen, Australian designer; Charles Brownlow the man the AFL award is named after; Sgt Henry Buchanan, stretcher bearer; Louis Bandt, the man who designed the Ute; Dick the Bushranger, whose headstone asks, 'Did he do it?'; trail blazer Inigo Jones, the weatherman. Etc.
On the road
How we got the Great Ocean Road; Louis Bandt, the man who designed the Ute; Phil Garlick – racing car driver killed on track, etc.
Sporting heroes
Peter Jackson who was denied a chance at the world title because he was black; Ben Lexcen, Australian designer; Charles Brownlow the man the award is named after; etc.
The feminine touch
Rose and Cecelia – two nurses who gave their lives to save a town from plague; Qld's only hanged woman Ellen Thomson; Actress Maggie Oliver, domestic violence victim; Suffragette Emma Miller; and Suburban warrior journalist Juanita Neilsen, etc.
Writing workshop:
The challenges of writing, researching and marketing non-fiction.
Testimonials
Hanging around cemeteries is weird but Brisbane journalists Helen Goltz and Chris Adams have their reasons… Namely their new book Grave Tales, which tells the fascinating stories behind the headstones.

The Courier Mail

Promises a dose of fascinating local history, a hint of mystery and a range of stories that trace the path of some of the city's residents to their final resting places.

She Society

Ever considered the stories of those who have been buried beneath our feet? Two Brisbane journalists have done the work for you, uncovering some of the fascinating stories behind the headstones. Jacob Roebuck, ABC Radio Brisbane.

ABC Radio Brisbane

The headstones seldom tell the story or the historic event that led to their demise – but Helen and Chris do. Together, they have the perfect mix of skills for the task.

Your Time