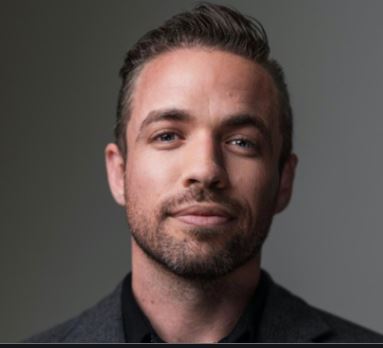 Speaker type
Author
Educational consultant
Motivational
Jonny Shannon is a International Tech entrepreneur & Motivational Speaker based in Sydney, Australia. He grew up in South Auckland, New Zealand and found school extremely difficult, having undiagnosed dyslexia and other disabilities which led him to failing all his subjects and being bullied. After overreacting too many times, Jonny was finally expelled for fighting too much & not showing up to school. It wasn't until his last school that a counsellor took him aside to work through some of the key issues he was facing. The difference for Jonny was from "night to day". He quickly turned his academic performance around and focused on his emotional well being. Surprised in the difference seeing a counsellor made, he committed to doing youth work to help other students like him in the future. After a short time in the NZ Army, Jonny moved to Australia to become a qualified youth-worker. He later took some time off and co-started multiple companies including being a pioneer of 'Pushpay', an app that helps people give to charities, now on the ASX and one of the fastest growing SasS companies in Australian history, worth over $1 Billion. He took this success & resources to re-dedicate his life to full-time youth work, this time focusing on interviewing youth-psychologists & speaking at schools on various health topics.
Since going full-time in 2013, Jonny has spoken over 3000 times to over 370 schools; speaking up to 27 times a week. Speaking more than any other independent speaker in Australia in the same time frame. He has spoken at some of the largest events in the southern hemisphere including; National Young Leaders Day, New Zealand's Easter Camp, Universities like Massey & AUT, Educational Conferences, Cyber Bullying Conference's and Conferences alongside keynote speakers from Facebook & Twitter. He has been interviewed about various health topics from various papers including The Examiner, ABC, Gold Coast Bulletin, South Bulletin, Gazette, Goulburn Post and contributes to interviews, Podcasts, research, Youtube and books like "Hello GenZ". He has worked alongside some of the largest mental health initiatives in Australia such as RUOK?, HeadSpace, Young Minds Matter and is in partnership with BurnBright and Batyr under the LeadingWell-being umbrella. Jonny has partnered with Generation Next to speak at the largest professional development conferences around Australia including board-casting his anti-bullying message to over 15,000 students & 50 schools live. All of his Health presentations have been checked & passed the Australian Educational & Analysis consulting standard. Jonny is 1 of 14 individuals who has been signed off through the E-Safety Commissioner of Australia for his work in Cyber Safety. He continues to speak at Schools, Universities and banks on Cyber issues. His desire is to help young people make educated decisions based on what they want for their future & to seek help whenever they need it.
See Jonny's latest blog:
Practical Steps for Childrens Mental Health Week
About Cybersafety
The most sought after presentation for both Primary Schools and High Schools from 2016-2020 in Australia. This presentation has been signed off by the E-safety commission and is a presented by Jonny Shannon (an E-safety Certified provider). Students will be drawn into this engaging talk by fun and memorable stories that don't just tell, but also show students how they can proactively address the challenges of bullying, online safety & they're digital footprint. This presentation address top issues with piratical take aways and is presented in positive and solutions orientated way.
The presentation covers but is not limited to;
Digital Footprint
Explores the importance of thinking before you post, reminding students everything you share can be saved and importance of focusing on creating and keeping up a positive online reputation which can help relationships as well as future education & career opportunities.

Keeping personal information private
From Privacy Settings to the top ways young people get scammed in Australian including; Identity theft, Cat-fishing, Mimicking and online stranger danger, this section goes through how to stay safe online including effective passwords, how to disable location settings & how to identify and report online theft.

Hacking
From Emails, Texting, Online-Scams and scam phone calls; over 90% of Australian studies have received a txt or phone call scam yet few know how to properly deal with this situation.

Sexting
(only for high school age) this section covers the laws relating to sending inappropriate images, how to report improper behaviour and the top apps students think are safe.

Bullying & Cyber Bullying
Jonny Shares his own story and how he got through bullying and practical, safe ways to address bullying and cyberbullying; How to stop it, how to be a good Bystander & also address bullying behaviour.
Screen & Gaming Addiction
Identifying how and why screens and gaming is so addictive and how to balance screen time and video games with positive alternatives
This presentation follows the Australian curriculum and is tailored to the audience depending on age & outcomes.
By the end of this presentation, students will be able to identify common online social & safety issues and know how to address them quickly.
Recommended Age Group: K - Year 12
About Mental Health
Over 20% of Young Austrians have a Mental Health issue. Australian Youth survey emphasised in 2017 its was our top concern before Bullying, Abuse and discrimination. (Mission Australia 2017). Global World in data has Australia as the Top worst in the world per captor including Mental health is one of the leading courses of substance abuse. In this presentation, Jonny highlights Mental health, the importance of talking about it, normalising it and seeking proven solutions (where possible). He recalls his own dark times and how he got through it and the importance of taking care of ourselves in every area of life.
The presentation covers but is not limited to;
Mental Health
Foundations of mental health, the different scales and normalising issues. The link between your Brian and Body.

Understanding Emotions
Common emotions, how to identify them, what they mean and how to positively work with them.

Anxiety
Proven and Practical ways to help with anxiety
The difference between clinical and non-clinical anxiety

Depression
The common courses & solutions for depression.
5 ways to create personalised coping strategies that really work.
Other common mental health issues.

Routines & Mental Health
The study and link between the routines of sleep, exercise, connection, sunlight & eating.
This presentation follows the Australian curriculum and is tailored to the audience depending on age & outcomes.
By the end of this presentation, students will be able to identify the most common mental health issues, what each emotion really means and how to work with it. Students will take away an understanding of the link between thoughts and physical feelings & develop their own coping plans including knowing whom to go to when they or a friend needs help.
Recommended Age Group: Year 7 - Year 12
About GRIT
While Mental Health focuses on the importance of getting out of the lows (-10 to 0), Grit focus's on how to get from 0 to 10 and live a more resilient, fulfilling and productive life.
This presentation uncovers proven ways on how to build resilience and create a vision of the future you can't help but move towards. Jonny talks through how he went from living in a caravan and failing school to passing and going on to start a billion-dollar company through a method his school councillor put him through years ago; PERMA. "We move towards what we focus on". Having a clear vision is the starting point for great and positive changes in anyone's life.
The presentation covers but is not limited to;
GRIT
The Fundamentals of Resilience & how to practice them.
Learnt Optimism.
Dis empowering vs Empowering thoughts.
Talent Vs Work
P.E.R.M.A
Positive Emotions (P)
Learning to accept yourself (strengths and weakness) and allowing yourself to practice gratitude with practical ways to increase optimism.
Engagement (E)
Identifying & focusing on your strengths. Learning to work in flow to feel a sense of mastery
Relationships (R)
Learning the importance of and how to connect on an authentic level to others, our family, school and community.
Meaning (M)
Identifying how to link everyday tasks to a great purpose and over-all goal. A sense of giving back and being authentic you.
Accomplishment (A)
Identifying and understanding the benefit of setting time aside to find a worthy goal including how to use S.M.A.R.T goals and reward micro accomplishments to bring you forward in all areas of life.
This presentation follows the Australian curriculum and is tailored to the audience depending on age & outcomes.
By the end of this presentation, students will be able to identify the most common limiting beliefs & make the link between positive beliefs, actions and success. They will be able to recite the PERMA acronym, understand the importance and practice of balanced vision and its link in resilience, fulfilment and happiness.
Recommended Age Group: K - Year 12
Testimonials
Hit the nail on the head. Totally in line with the curriculum. Would recommend him to anyone in Australia, New Zealand, worldwide. Fantastic!

St Patrick's Cessnock

Really Fantastic. Talked about stress, anxiety, lots of different health issues that effect impacting young people. Fantastic. Great sense of humour and really engaging with young people.

Headspace Redcliffe

Many parents said they felt like they were there during your presentation as the students recited everything you said from stage at home!

Chaplin Mueller College

Very lucky to have Jonny come in and do 3 student sessions followed by a parent night. The story he told, the interactions, the fun, the kids were in stitches but learning as well which is amazing! We had a great turn out of parents who asked questions and were informed about the risk and issues students were facing and we recommend Jonny anywhere!"

Dominic College

Get him Along! He will impact your kids and give them insights into how to make good decisions long term.

Grace Lutheran College Brisbane