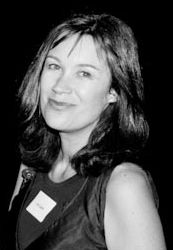 Speaker type
Educational consultant
Interstate
Joy Lawn is a freelance reviewer and columnist for The Weekend Australian (where she writes the young adult literature column), Books+ Publishing and Magpies magazine. She has also written about children's literature for Australian Book Review and SMH/The Age newspapers.
She judges (and has judged) a number of children's literature awards, including the Prime Minister's Literary Awards, Queensland Literary Awards, NSW Premier's Literary Awards, CBCA, Aurealis and IBBY Australia Honour Books.
She has an MA in Children's Literature & Literacy, writes teacher notes for professional organisations and blogs about literary fiction, young adult and children's literature at https://paperbarkwords.blog
Joy loves moderating sessions at the BWF and SWF and presents nationally and internationally on children's and young adult literature.
She is fascinated by ideas and images and how authors and illustrators express these with truth and originality. Joy's vision is to see CYA literature further recognised in the wider community.