Speaker type
Author
Illustrator / Designer
Cartoonist
Interstate
Michael Salmon has been involved in graphics, Children's literature, TV and Theatre since 1967.
He started his career with surfing cartoons and exhibitions of his psychedelic art and then joined the famous marionette troupe 'The Tintookies' as a trainee set designer/stage manager in 1968 (The Australian Elizabethan Theatre Trust)
Since then his work has been solely for young people both here in Australia and overseas. His many credits include his Alexander Bunyip show (ABC TV 1978-88), pantomimes, fabric and varied merchandise designs, toy and board game invention and the writing and illustrating of 176 books for young readers.
Michael has extensively toured Australian Schools over the past 40 years.
His sessions are lots of fun, with lightning fast cartoons, caricatures, silly prizes and general encouragement for Students to develop their own creativity.
Many of these School visits can be seen on his web site: www.michaelsalmon.com.au
Recent trips have been up to the Gulf of Carpentaria Savannah Schools and to the remote Aboriginal community Schools on Cape York Peninsula as a guest of EDU QLD.
The Australian Government honoured his work in 2004 by printing a 32nd Centenary, special edition of his first book 'The Monster that ate Canberra' as a Commonwealth Publication. Every Federal Politician received a copy!
The first official children's book that the Federal Government has ever produced!
In 2010 the ACT Government further recognised his work by commissioning a bronze statue of his first book character 'Alexander Bunyip'. 'Unveiled' by ACT Chief Minister Jon Stanhope in April 2011, it stands next to the new Gungahlin Library in our Federal Capital.
Michael is also the Creator/Designer of Buddy Bear for the Alannah and Madeline Foundation (Port Arthur 1996). The Foundation financially supports Children/Families who are victims of violence/violent crime. Currently they are running an anti-bullying campaign in TAS, VIC, and NSW Schools.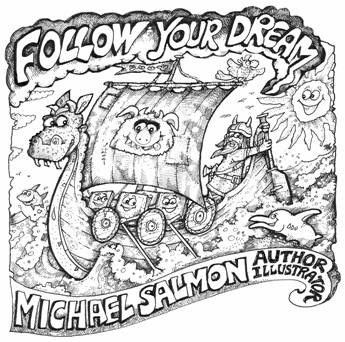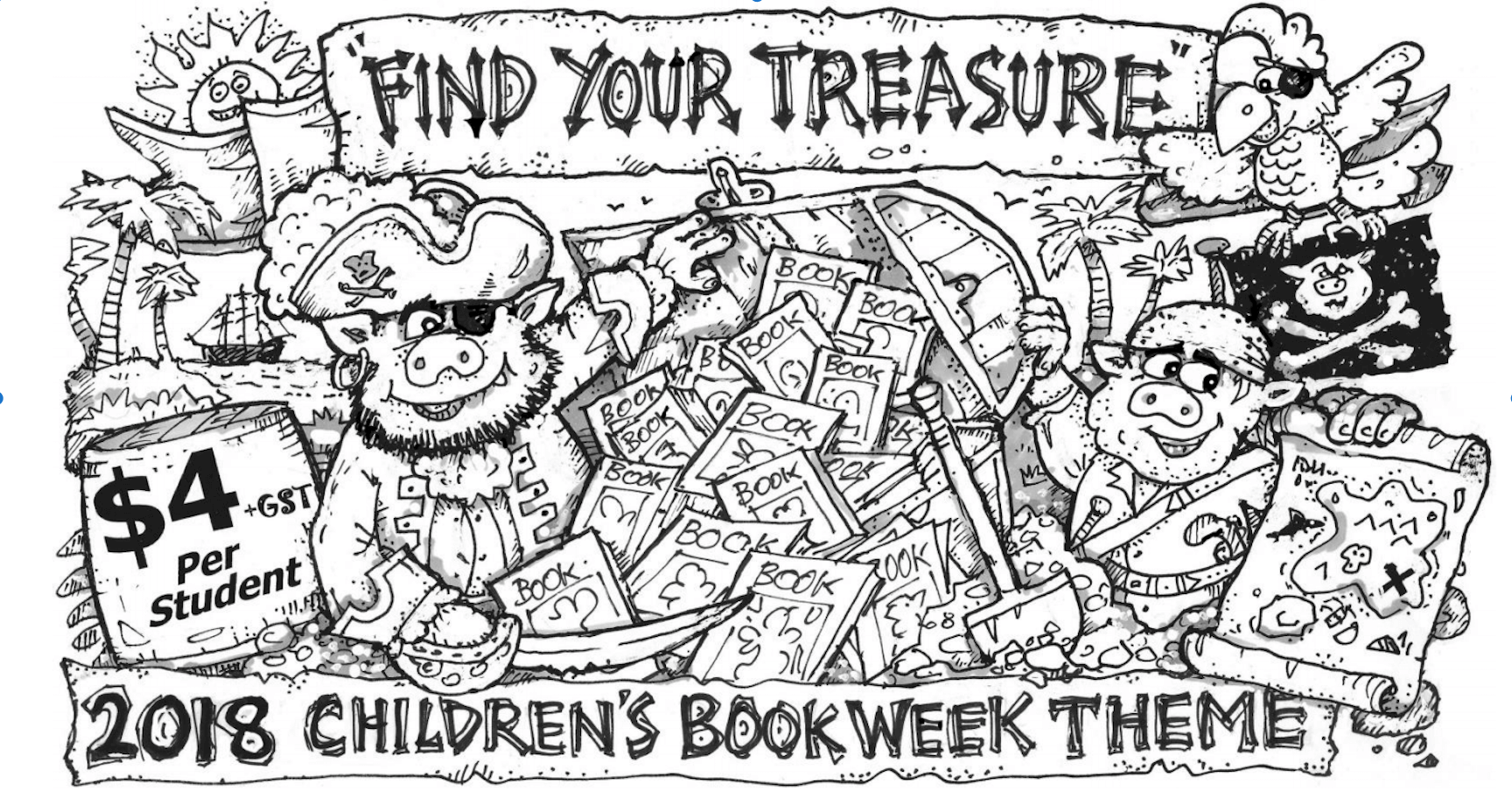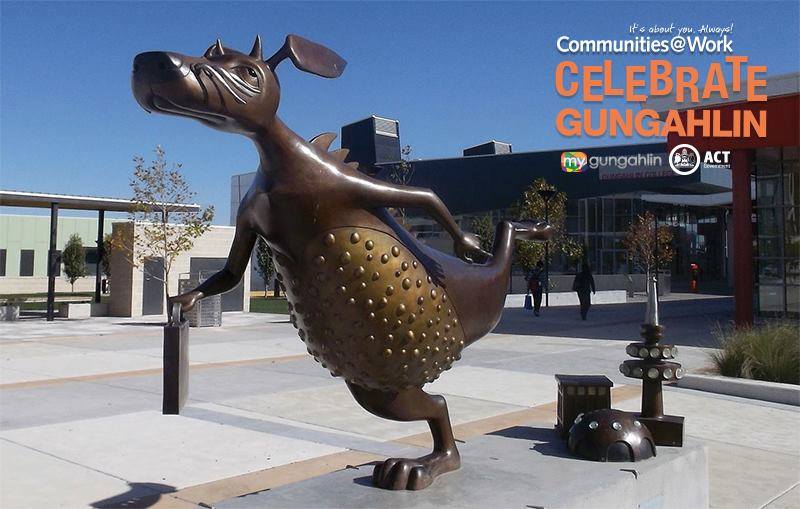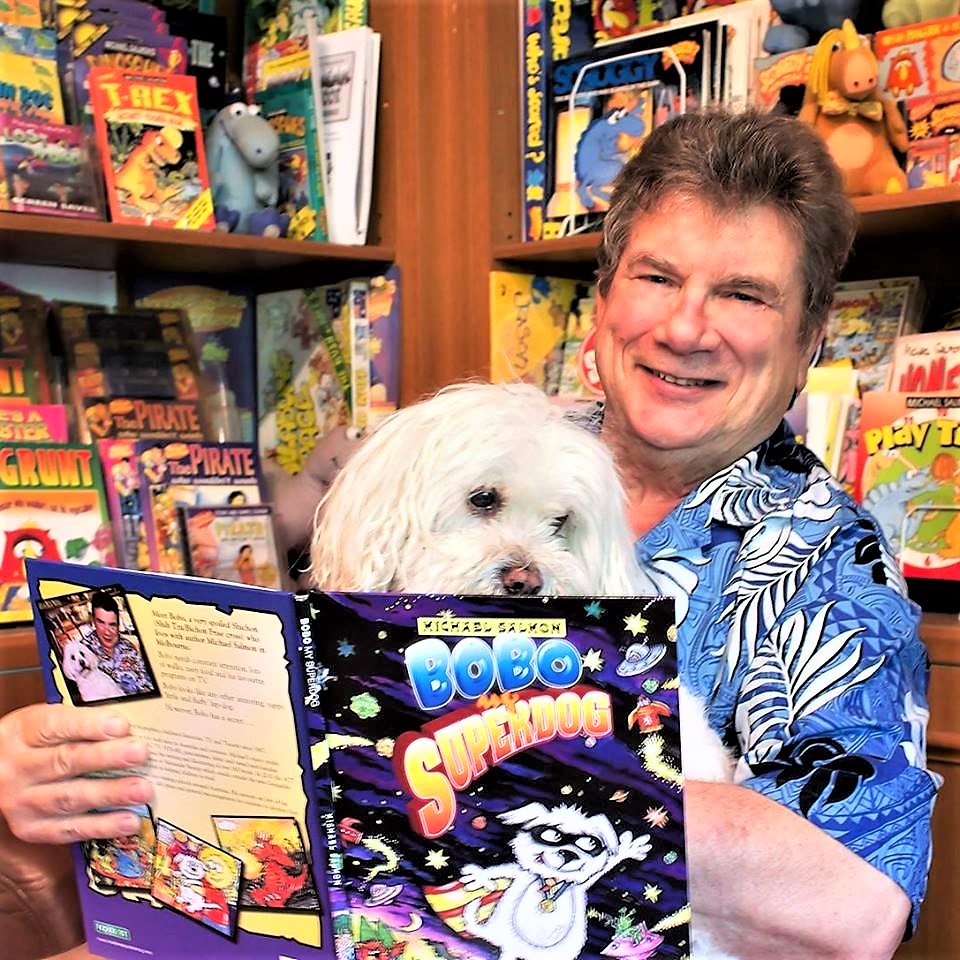 See link above for details or contact Speakers Ink.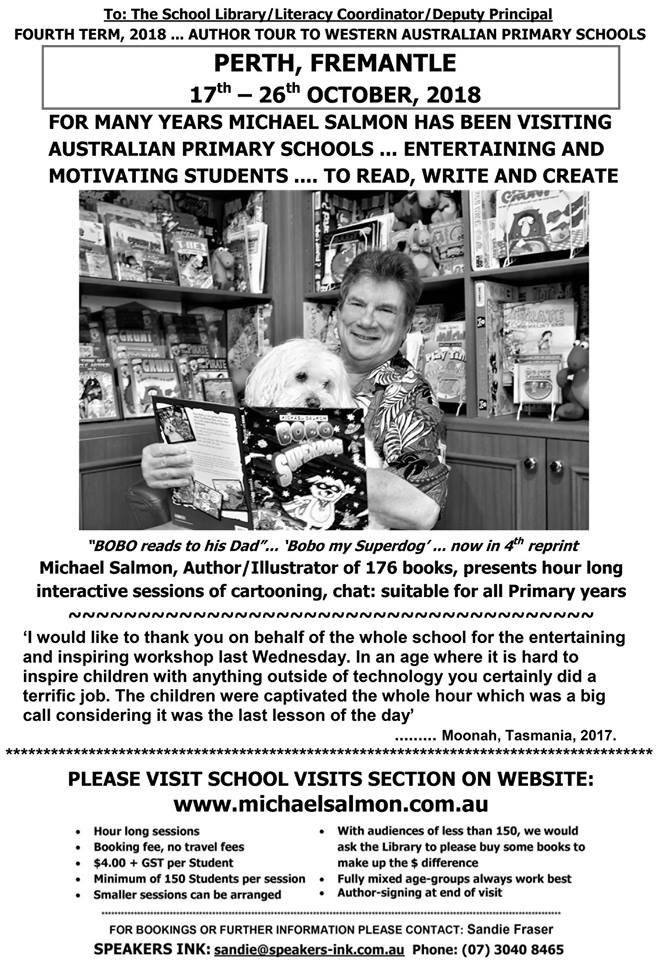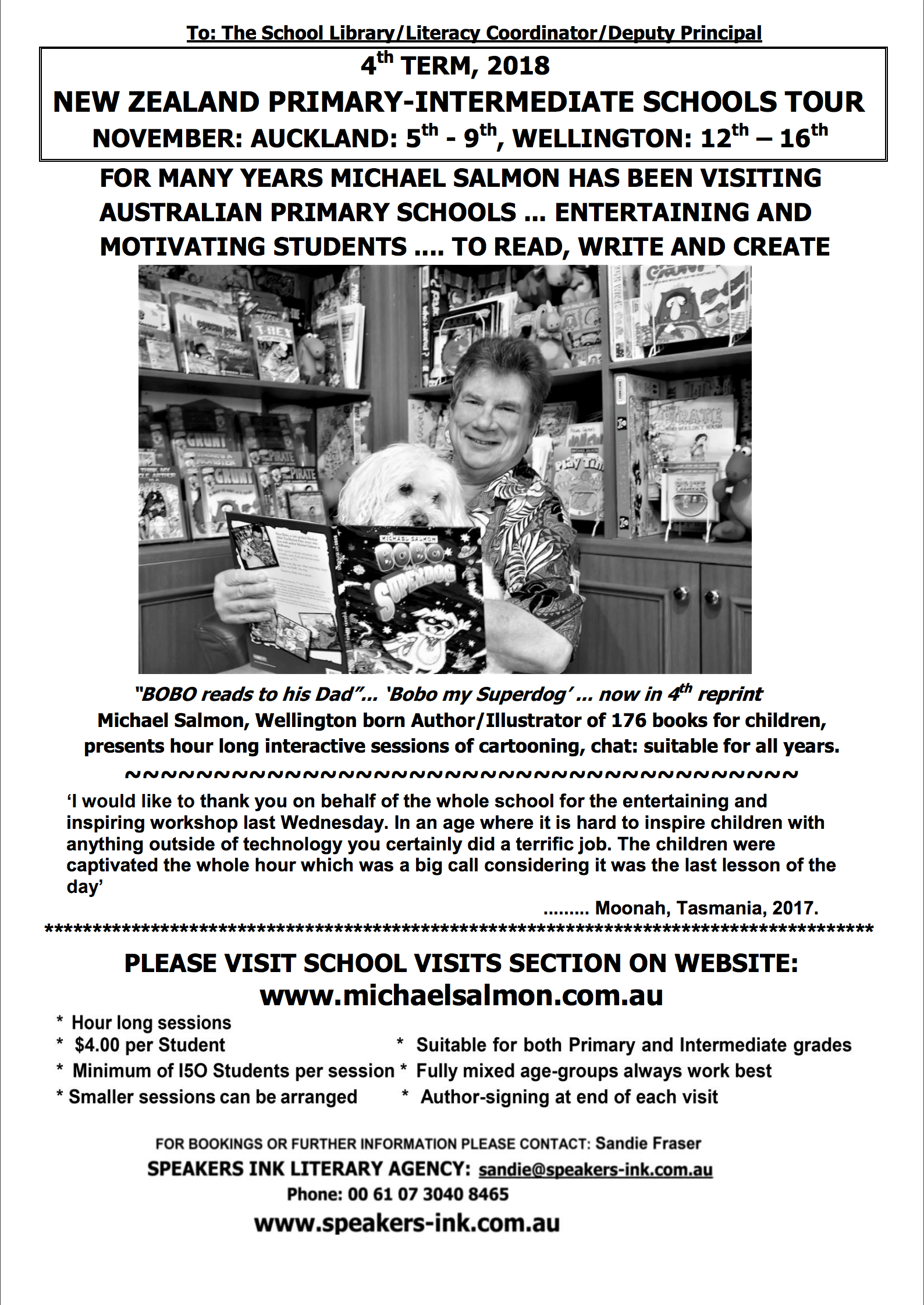 Testimonials
As a School we highly recommend Michael Salmon. Comments from staff, students and parents were all positive. Michael had everyone laughing and enthralled by his fast paced drawing and stories. Students were engaged the whole time from Prep to Year 6. They were excited to be included in his performance and it left them all wanting to give drawing a go. Michael sparked the imagination of our students and created a buzz that is still going on in our Library a week later. It was a great performance and wonderful to see such a hands on presentation.

Stanthorpe State Primary School - July, 2017

I would like to thank you on behalf of the whole school for the entertaining and inspiring workshop last Wednesday. In an age where it is hard to inspire children with anything outside of technology you certainly did a terrific job. The children were captivated the whole hour which was a big call considering it was the last lesson of the day!

I love how you encouraged the children, particularly those artistically inclined, to follow their dreams and you made it seem like a tonnes of fun to do so!

A million thank yous for taking time out to visit our school and I look forward to meeting again in the future (outside of book fair time!)

St. Therese's Catholic School, Moonah, Tasmania - May, 2017

We had a fantastic visit with Michael today. The kids were in fits of laugher – a great success! . It was terrific. The staff and students couldn't stop smiling!

Michael Salmon - Saint Stephen

The students and teachers really enjoyed Michael Salmon's visit and have done some wonderful follow-up work since.

Mihael Salmon - Narangba State School, September, 2012.

Thanks so much for the wonderful performance last Friday. So many positive comments (and that was just the teachers).

I don't think the kids have enjoyed a more entertaining session. One staff member said it was the best show we've ever had.

Michael Salmon - Glenvale State School, Toowoomba, September, 2011