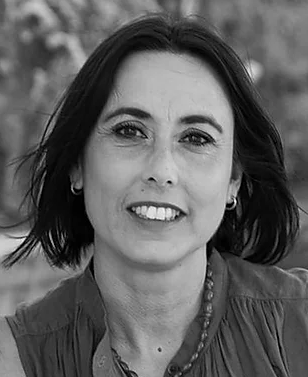 Speaker type
Author
Storyteller / Performer
Virtual visits

Western Australian author, Nadia L King was born in Dublin, Ireland. Nadia is a children's author and short story writer.

Nadia's first picture book Claire Malone Changes the World was published in November 2019 by Dixi Books, and brings encouragement for our future bright stars to advocate for a better world.

A third edition of her debut young adult novella, Jenna's Truth will be re released in Europe in 2020. Tackling issues of cyberbullying and youth suicide, Kirkus Review has described Jenna's Truth as "a deeply affecting, valuable story and educational tool."

Nadia's short stories for adults have been published in Australia and internationally. She won the 2019 Stuart Hadow Short Story Prize (Fellowship of Australian Writers WA) and her short stories have been long and short-listed for a number of other prizes.

Nadia is a warm and engaging presenter. She is a PhD student of English and Creative Writing and lives in Western Australia with her family.


Recent Experience:
Dec 2019 Presenter at the West Coast Community Centre
May 2019 MC / Interviewer for Scribblers Festival
2019 Judge for the Tim Winton Award for Young Writers
2017 & 2018 Host of Teen Book Club for the Centre for Stories
2018 Presenter at Gnowangerup Library
2018 Presenter at Between the Lines Literature Festival
2018 Judge for the City of Belmont's Read Out Loud Awards (Primary School children)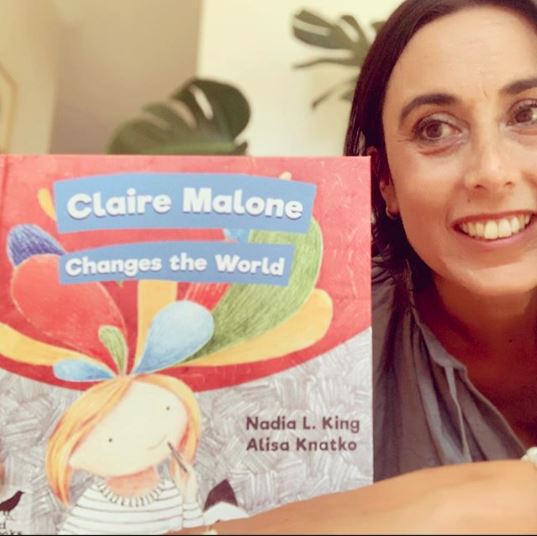 After a lifetime of reading, Nadia L King, decided it was finally time to learn how to craft fiction. She shares her love of books, and why she believes stories can change lives.

Nadia believes we can all make a positive impact on the world. She inspires children and teens to chase down their dreams, and above all, to be true to themselves. She believes storytelling is what makes us profoundly human, and shares her journey of how she came to write fiction.
An inspiring presentation for young and old.
​
Nadia has presented and acted as MC at children's literary and writing festivals. She is available for author visit sessions with schools, libraries and other interest groups. Please contact her via email to discuss availability.
​
For in-depth teaching, Nadia tailors workshops to suit particular needs of students and writing groups.

She has taught workshops on developing writing skills for school-aged children and short story writing for writers' groups.
Testimonials
Nadia has shared her story with schools around WA and speaks to students about the writing process. I'm not sure I've ever met anyone so passionate about books and writing! Don't miss your chance to book Nadia to come to your school - her message is powerful and she'll get your students excited to write their stories too!

U R Strong - 2019

It was so lovely having you here. The girls really loved it and you had a wonderful disarming way with them. Thank you so much.

Iona Presentation College - 2019

Nadia was a pleasure to work with. Her preparation prior to the Festival ensured that the guest authors were well versed in what they would discuss and the format of their sessions. She created a warm and welcoming ambience on stage and involved all the participants equally. She was a calm and reassuring presence for our novice presenters and they all had a very positive experience thanks to her assistance. Nadia has a professional and engaging manner and creates a great rapport with all those she works with. We would be happy to recommend her for other public speaking engagements and festival events.

Scribblers Festival - 2019

Thank you for inspiring our students to read, write and be kind. Thanks again for an awesome week of talks and workshops.

Darling Range Sports College - 2019