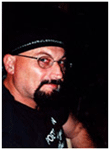 I began writing poetry while I was at university, and continued writing (and having it published) for the 18 years during my first professional life as a secondary teacher of English and social sciences. I am currently teaching prospective teachers at two universities, while doing much more writing and performing of my poetry, short stories, and young adult fiction. I have had 6 volumes of poetry and 2 chapbooks of haiku published, with another 2 due out next year.
My Work
I write poetry, I perform poetry (including, in a teaching context, the poetry of others), I teach the writing of poetry; ditto, short fiction. I also have a small international reputation as a haijin (writer & teacher of haiku).
The bulk of my poetry is lyrical, some of it quite rhythmical and performable (what I call percussive poetry); much of it reflects on love and faith and history and the ordinary madness of life. My YA Verse Novel is currently being revised for publication.
What I Can Offer
I have read and performed my work to a wide variety of audiences, situations and age-groups in rural and metropolitan Australia, and in Texas and California. I have read and been interviewed on radio and TV. By easter 2007 I shall have a DVD available of myself in performance (for adults and YAs). This is the work I enjoy best.
I also provide dynamic workshops in poetry and haiku writing, to adults and students from year 7 up, who have opted in to the workshop.
I can also provide workshops in writing short stories for teens and adults ~ I have a number of game activities which have proved very fruitful in the past.
Testimonials
"you're cool"

"love the introduction - very novel"

"we felt they learnt 'a lot' about poetry"

"some felt inspired to try to write more poetry"

"students had a lot of fun"

"you've shown them that poetry is 'not difficult' to write"

"they like the idea that poems don't have to rhyme"

Ross Clark - Grace Lutheran Primary School, June, 2009