Speaker type
Author
Non-fiction
Motivational
Virtual visits

One hot and humid day 2012, Sarah Pye met Malaysian conservationist Wong Siew Te in the jungle of Borneo. He was doing his best to save the rainforest, and she was captivated by his charisma and commitment. Sarah asked what she could do to help. "Do what you do best," Wong said.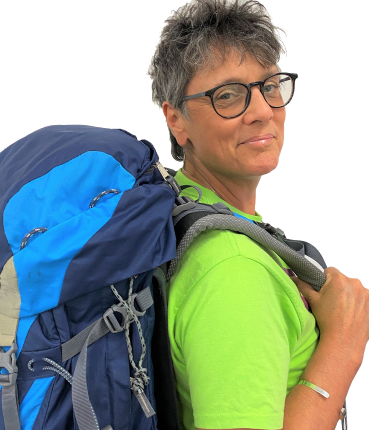 Those powerful five words changed the trajectory of Sarah's life. First, she introduced Wong to the University of the Sunshine Coast which led to collaborative research. Next, Sarah ran a university student project in 2014 to create a sun bear adoption program which is still raising valuable funds today. Then, in 2016, she asked Wong for permission to write his inspirational story as part of the Doctor of Creative Arts degree. Four years later, Sarah donned her floppy hat with Wong's published biography, Saving Sun Bears, in her hand.
Rather than rest on her laurels, Sarah realised if we don't engage the next generation in conservation, our own species may well disappear, so she frantically began writing the Wildlife Wong series for children 8-12. Each one includes a real-life adventure story about Wildlife Wong and an amazing rainforest animal, cool facts, and amazing experiments so kids can become scientists just like Wildlife Wong. The first, Wildlife Wong and the Sun Bear, hit bookshelves in 2020 and became a finalist in the Children's Non-Fiction category of the 2021 International Book Awards. The fourth, Wildlife Wong and the Bearded Pig launched at Voices on the Coast Literature Festival in March, 2022.
There are five more books in the pipeline and all align with the Australian curriculum for years 3-7.

Sarah's workshops for school-aged children introduce them to rainforest animals and protecting our environment through storytelling and puppetry. Sarah uses the hands-on experiments from her books to cement learning, prompt connections with nature, and instill hope in her audience.
Sarah's presentations for older audiences focus on the writing craft, or delve into her own adventures while undertaking what she calls 'the best doctorate in the world'!
School and Community Workshops with Dr Sarah Pye
Workshops for schools:
Introduction to Rainforest Animals
Listen to stories from the Wildlife Wong series: meet the naughty orangutan who stole Wong's keys, or sun bear cub Damai who eventually found freedom. These multimedia presentations are accompanied by a menagerie of engaging rainforest puppets who share important conservation messages. (Suitable for ages 5-10).
Become an Animal Scientist
Participate in hands-on workshops which align with the experiments in each Wildlife Wong book. Options include making animal enrichments, building an orangutan nest, making a rainforest animal mask, comparing your measurements to a sun bear, making topographic maps come to life, and casting of animal footprints. (Suitable for ages 8-12).
The Power of Story
In Year 6, children analyse the differences and effectiveness of literary texts and informational text. The curriculum uses a source about moon bears. Several schools have replaced this with Wildlife Wong and the Sun Bear, which includes both narrative and informational text. At the end of this workshop, students will understand the differences between literary and informational text and know when each is most relevant. They will understand the importance of research, practice writing in both styles, and learn about the publishing industry. (Suitable for Year 6).
COMING SOON: The Parliament of Animals
This day-long workshop for older children includes research into a chosen animal, formulating their animals voice and puppet character, then representing the species' needs in a United Nations-style conference. (Suitable for high school age).
Presentations for adults:
Borneo, Bears and Books
Learn about the importance of the tropical rainforest using the species of sun bears to delve into challenges like poaching, the illegal pet trade and habitat loss. Then discover how one man is making a difference against the extinction clock.
The Best Doctorate in the World!
Explore the adventures of Dr Sarah Pye in the jungles of Borneo as she undertook the 'best doctorate in the world' which resulted in her book Saving Sun Bears.
Writing the Environment
Explore how literature has captured the important connection between humans and environment before nurturing your own connection with nature through a pen (or keyboard!).
For more information, see:
School and Community Workshops with Dr Sarah Pye
Also, see the Links section for access to her website, YouTube channel and other social media.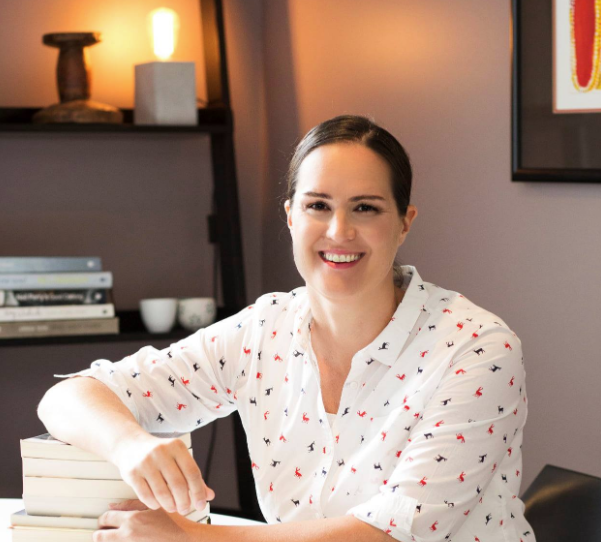 Testimonials
Sarah's school visit was very informative and engaging. She has some awesome teaching methods and ideas… I wish there was more time!

Montessori Internarional College, Forest Glen - 2021

Our students loved Sarah's books and really enjoyed her workshops. They loved learning more about writing and publishing, and were also fascinated by the environmental issues and the endangered animals Sarah has based her books on. Her workshops align closely to many English, Science, HASS and Maths curriculum priorities across all Year levels. Highly recommended!

Buderim Mountain State School - 2021

Sarah's presentation was eloquent, passionate and engaging, bringing the plight of sun bears right to us in very real terms. Sarah's audience were spellbound.

Sunshine Brewery - 2021

As part of U3A Noosa's Friday Talks Programme Sarah gave a presentation based on her personal journey raise awareness of the plight of Borneo's Sun Bears. Her material resonated with the audience on a number of levels helped by her easy and engaging presentation style. The audience left with a clear understanding of the problem and a silent resolve to help spread her message, particularly to their grandchildren.

University of the Third Age (U3A) - 2021