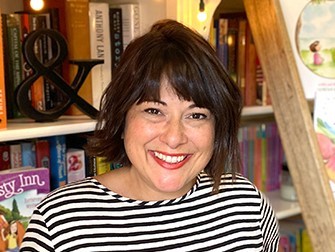 Speaker type
Illustrator / Designer
Interstate
Serena Geddes is an international author/illustrator, ex Disney artist, creator of comic sketches and a lover of coffee. She has illustrated over seventy titles and is the author/illustrator of the picture book series Rosie and Rasmus (USA) and the illustrator of the Lulu Bell, Misty Inn, Hijabi Girl and Pepper Creek Ponies series. Her talks and workshops cater to Pre-School, Primary and Secondary students sharing her creative process, working for Disney, her journey through visual expression and interactive workshops.
In her spare time, she creates daily comic sketches of her life as a freelance artist in between sharing her creative knowledge at Art Est art school in Sydney. As an artist Serena worked for Walt Disney Studios in Sydney on sequels to the Lion King, Peter Pan, Jungle Book and various other Saturday morning cartoons.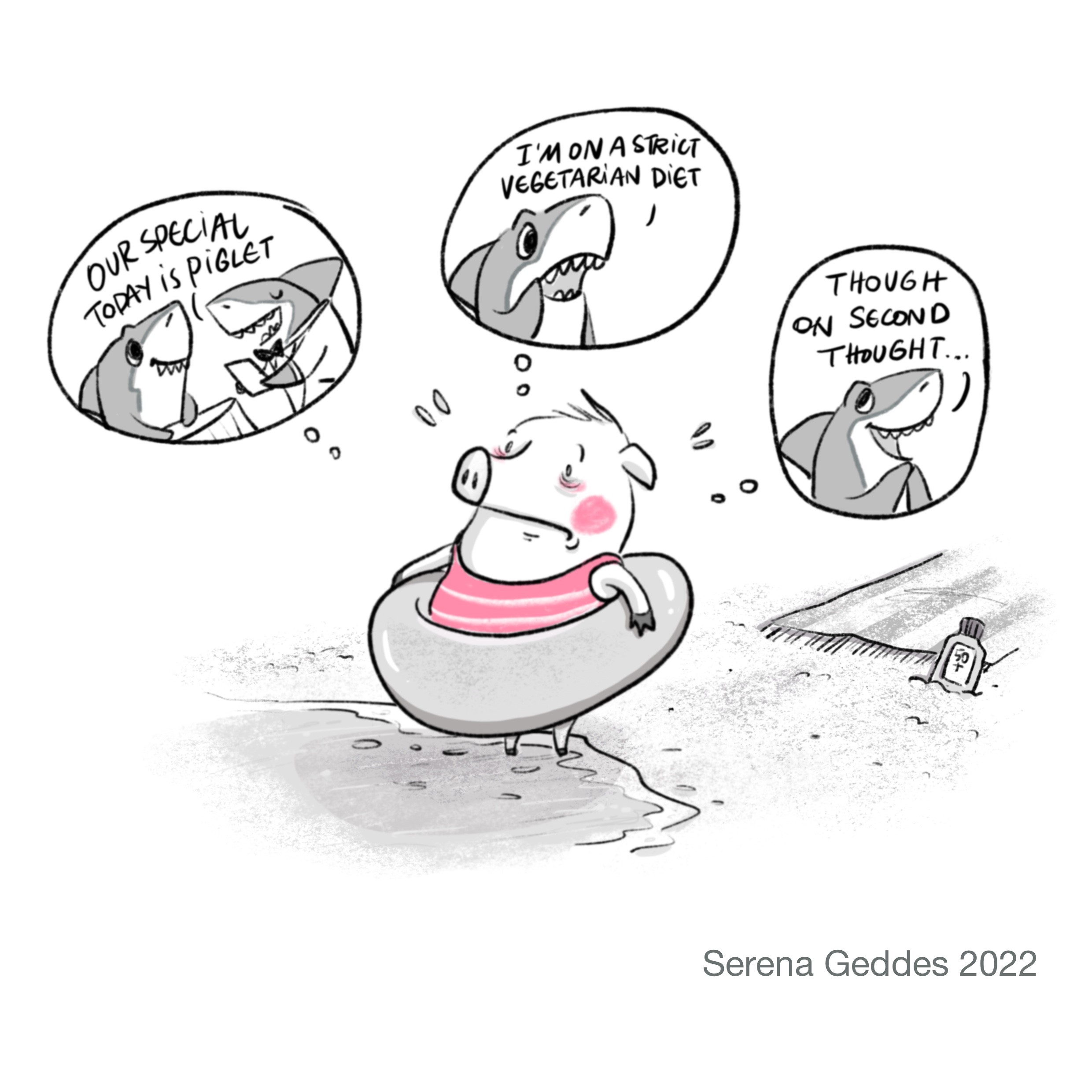 Serena's Latest Books:
Hope is a Spark
by Colin Buchanan (Scholastic 2022)
When it's gloomy and grim, when it's dreary and dark, be it ever so small, hope is a spark! A book that celebrates the small joys in life through the power of togetherness and hope.
Pepper Creek Ponies
(Scholastic 2021-2022)
Making Friends
When Abby moves from the city to the country, she misses her old life. Despite her fear of horses, she visits Pepper Creek Pony Club in the hope of making friends. But Abby quickly learns that being a horse-girl is harder than she thought. Will Abby ever make a new friend?
Riding Out
Shelley can't wait for the Pony Club Ride Out three days and nights of riding and camping under the stars. But the week before the big event, her pony, Banjo, starts limping. Will Shelley be stuck at home while her friends have the adventure of a lifetime?
To the Rescue
Abby can't believe she is finally going to get her own pony! But Piper has a bad feeling about the farm they visit, so she comes up with a plan. But will Abby need a pony at all when Pepper Creek Pony Club might shut down?
Current Project Alyssa Moon - Graphic Novel
(Scholastic 2023)
What's a little dare if it means being accepted by your peers? New girl Alyssa is eager to please her new friends, but as one dare to bully another girl becomes many, she has to face her conscience and her own anxiety, and question what friendships are truly about.

Lulu Bell is "a wonderful junior reader. Murrell writes with a warmth that immediately draws the reader in…" Books + Publishing, June 2013
Workshops
1. Where the Dragons Live - A Reading and Drawing
Learn to draw a dragon with Serena. Reading her picture book Where the Dragons Live, Serena will do a live demonstration of how to draw a dragon for the students to follow and then by using simple shapes they will create their own. (Suitable for Prep to Year 2)
2. How to Illustrate a Picture Book - Drawing with Colour and Emotion
Based on her recently illustrated picture book Hope is a Spark, Serena will share her process of illustration, interpreting text and what to look for when it comes to capturing emotion with characters that want to tell their story. Using the text from Hope is a Spark students will explore key words and look at colour that best reflects the mood of an illustration as we play with emotions and expression to enhance visual storytelling. (Suitable for Years 3-6)
3. Write & Draw an 8 Panel Comic - Boring is the best place to start, what if…
A fun and creative way to get your writing started for an 8 panel comic. Starting off with a boring daily experience we will brainstorm ideas to turn that boring into bonkers, balmy, buffoonish or just down right bananas! Learn about pacing your story, finding your characters, speech bubbles, rough sketching and inking. (Suitable for Years 4-6)
Talks
1. My Days at Disney - The Story of The Lion King II
Spending six years working for Walt Disney Studios in Sydney, Serena worked as an artist on some highly recognised sequels. She also worked in production which gave her an overview of the process of making an animated film like Simba's Pride, the sequel to the Lion King. This one hour talk takes you through the early stages of story script to animation and final film. This is a wonderful talk that will inspire all students.
(Suitable for Years 4-6)
Testimonials
Recently, at Wideview Public School, we had the pleasure of being part of Serena Geddes' workshops on illustrating.
We felt it was important to highlight the importance of illustrators/illustrations in the overall presentation of children's literature.
With that in mind, Serena began her workshop by showing the variety of illustrations she had already completed in a diverse collection of publications. She then proceeded to demonstrate the necessary steps in preparation of a finished illustration. Serena immediately engaged the children by asking for suggestions in the creation of her work.
The children responded enthusiastically……and then we sat back and watched the magic of Serena 'at work'.
Throughout the entire workshop she interacted with the children, explaining, demonstrating and answering general questions. Her talent in this art form is obvious. Her manner with her audience was warm, patient and showed understanding of the appropriate level of engagement necessary for each relevant age group.
The children were thrilled with the finished illustrations and kept asking to see them, and kept asking when are they going to be on display in the library. The queue lining up to get her autograph at the end was lengthy to say the least.
Serena is definitely an illustrator/presenter worth engaging to visit your school and watch weave her creative talent for your children.

Serena Geddes - R. Milasas, Wideview Public School, September 2014

I just spoke to my Year 3 girls about your visit and asked them for some feedback:
What they loved:
-you are very pretty
-you are very good at explaining things
-they loved watching you draw
-they loved your drawing tips and tricks, eg using lines and shapes
-they loved having an opportunity to draw with you and have your guidance
they thought the session was FAB x 10 to the power of 10
All of the girls loved it, they say hello and can you please put them all in the next book?
My feedback:
What I loved:
-you were very generous in researching and preparing for the theme of the session and this was reflected in your being able to ask stimulating recall questions for the brainstorm
-you were very flexible in being able to respond to questions and adjust your presentation for different year groups
-the demonstration and explanation of how to draw a person relating to the theme (we now have your picture of Sister Mary Rose pinned up in both libraries)
-your drawing demonstration was truly magical for everyone to see
-providing a memento to keep, eg the pictures and the bookmarks, it was very generous and special
-you were very kind and patient when helping the girls with their own drawing
I loved your idea for Dream, Dare, Do. Your strengths are definitely in sharing your experiences and skills, and you do that in a gentle and lovely way that students can feel safe and inspired.

Serena Geddes - J.Petricevic, Genazzano College, July 2014

Stage 1 students thoroughly enjoyed meeting Serena Geddes.

Serena provided some background info about herself and the author of the 'Lulu Bell' books. The children were interested to hear that the characters are actually based on real people, and that Serena has travelled to many different countries for work.

Serena explained, in easy steps, how she illustrates the 'Lulu Bell' books. The kids loved watching a time lapse video of her drawing. This was a great way to engage the students.

I think the highlight (well, for me anyway), was when Serena used the students ideas to create a book character. As Serena drew and painted, we jointly constructed a narrative about the new character. This tied in nicely with our unit about narratives.

Thank you Serena! Many students have been inspired to read the 'Lulu Bell' books since your visit. We hope you can visit us again one day.

Serena Geddes - K.Molan, Hambledon Primary, August 2014

During our Book Week celebrations this year we were delighted to have Serena Geddes spend time with our students from Kindergarten to Year 6. With the younger students (Kindy – Yr 2) she spoke with enthusiasm about the way her illustrations make it into books and entertained the students with her drawings making sure there was collaboration from the students as to what she drew. One of our students was chosen to help her as she read Samuel's Kisses and he will certainly remember this for years to come.

Our older students (Yr3-6) were given a great insight into her work with Disney and they were absolutely fascinated as this is very topical for the students in this age group.

Serena was very generous with her time and her knowledge and was happy to answer all the questions which the students had for her and there were many, many questions. The students would have happily stayed watching her draw for hours and were rather disappointed when the hour with her was finished. The students went back to class sharing with their teacher that "…..this was the best time ever….". We at Arden were thrilled with the drawing she did for us; it is currently awaiting framing and then it will be hung proudly in our library.

Serena Geddes - M.DeRijk, Arden Anglican School, August 2014

Our Prep students loved Serena. She read one of her books and conducted a drawing workshop. The students really enjoyed learning new techniques about how to draw characters with expression. Every one of them walked away afterwards with a smile on their face and some wonderful drawings. Serena has a lovely bubbly personality and was thoroughly entertaining and engaging.

Serena Geddes - E. Knappert, Elsternwick Primary School, December 2013