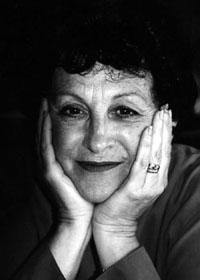 Speaker type
Author
Educational consultant
Sue Gough's literary career has been more wide-ranging than most. She has written for advertising, for radio and television, has written more school textbooks than she would like to remember and has also worked as a ghostwriter. For thirteen years she was a theatre critic, contributing to the Australian and also the Bulletin. In 1992 she was one of twelve Australian writers taking part in the famous 'Writers' Train' tour of outback Queensland and in the same year chaired the Brisbane Writers Festival. She has written features on food and travel and reviews books for the Courier Mail.
Living in some of the more exotic parts of the world has enriched her writing a great deal. Her husband's work has taken them to Fiji, Sabah, Sarawak, Bhutan, Uruguay and the Philippines.
Her award-winning young adult novels include A Long Way to Tipperary, Wyrd and Here Comes the Night. Her titles for younger children include The Daggs Meet the Bad Beasts, Punk Rocker from Hell and The Monster Manual. Ore recently she moved on into adult literary fiction and her new novel, The Nether Regions was published by Picador in 2001. Reviews have called it 'brilliant', 'accomplished' and 'splendid'.
Sue completed a three-year stint as Deputy Chair of the Australia Council Literature Fund and is on the Board of the State Library. She judges the children's section of the Premier's Awards, the State Library Young Writers Award and the Somerset Novella Competition. She has also judged the national Carson Gold short story competition and the Nestle Write Around Australia Competition.
Much sought after as a teacher of creative writing, Sue has been writer in residence at many schools, a mentor for the Australian Society of Authors and the Queensland Writers Centre, and has given workshops as far afield as Innisfail, Charters Towers, Cairns, Townsville, Moranbah, Mackay, Redcliffe, Ipswich and Logan City. One of her greatest sources of satisfaction is to see her students getting published.
She appeared on panels and given readings at the Sydney and Brisbane Writers Festivals and the Somerset Celebration of Literature and has toured the outback for the Queensland Arts Council with John Birmingham, Nick Earls and Sam Wagan Watson. She is currently hard at work on her second adult novel.
Testimonials
Sue exceeded expectations. She was brilliant and received great feedback from our participants.
Thank you for your service. It is great to work with such an organised team.

Sue Gough - ALEA, Toowoomba Grammar School, March, 2014.