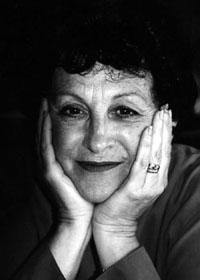 Speaker type
Author
Educational consultant
SUE GOUGH, M.Phil (Creative Writing)
LONG STORY SHORT
Sue is currently a convening chair of the Queensland Literary Awards.
She is known for her ability to encourage and mentor new writers of all ages. She served for many years on the Queensland State Library Board and inaugurated their Young Writers Award. One of her most gratifying achievements during that time was to discover and nurture Indigenous writer Tara June Winch who went on to win the Miles Franklin Award for her novel, The Yield.
An award winning novelist in the YA genre, her writing includes adult fiction, educational texts, theatre reviewing (she was co-founder of the theatre industry's Matilda Awards), book reviewing, travel writing, a TV series and even cookery, and she is adept at passing on the skills needed in these genres.
Among her many roles, she has served as Deputy Chair of the Australia Council Literature Board, was a regular voice on ABC drive time, served on the committee of the Brisbane Writers Festival and was a judge of the national Dorothea Mackellar Poetry Prize.
She has been a popular writer in residence and speaker at primary and secondary schools and also teaches creative writing to adult classes. What she enjoys doing most is unleashing the magical imagination of her students because, as she says, "Imagination is the only truly supernatural thing in the entire universe."
WHAT DOES SHE DO?
Anything from mentoring and writer in residence work to a one hour talk to people of any age.
THE FULL DISCLOSURE VERSION
Sue Gough's career paths, have been more wide-ranging than most. She has trained and worked as an editor, relationship counsellor, interior decorator, screenwriter and
advertising executive (writing copy and directing ads for television). She moved into educational publishing in 1971 and has since written more school textbooks than she cares to remember. She is also widely travelled, her husband's work taking them to such exotic locations as Fiji, Borneo, Bhutan, Uruguay and Sarawak.
Among her ghostwriting titles is Written in Sand (Jacaranda Press, 1980), which detailed the massacre and persecution of Indigenous people on Fraser Island during the time of early white settlement. This book remained in print for over 20 years and was regarded as the most reliable resource recounting the history of that island.
In 1986 she began an eminent career as a theatre critic, contributing to The Australian, The Bulletin, and the Courier-Mail. She was also a regular voice on drive-time ABC612, commenting on theatre, ballet and opera. Some thirty-five years ago she was co-founder of the theatre industry's Matilda awards, and these awards remain a prestigious annual event.
In 1992 she was one of twelve Australian writers taking part in the famous 'Writers' Train' tour of outback Queensland and in the same year chaired the Warana Writers Festival.
She has written many feature articles for newspapers and magazines ranging in content from profiles, food, travel, book reviews and arts commentary.
Her award-winning young adult novels include A Long Way to Tipperary, Wyrd, and Here Comes the Night. Her titles for younger children include the best-selling remedial readers The Daggs Meet the Bad Beasts, Punk Rocker from Hell and The Monster Manual. Later, she moved on into adult literary fiction and her novel, The Nether Regions was published by Picador in 2001. It was selected as "book of the month" by Sydney's independent booksellers. Reviewers have called it 'brilliant', 'accomplished' and 'splendid'.
She was one of four writers (along with Sam Wagan Watson, Nick Earls and John Birmingham) to tour western Queensland with the Arts Council.
Sue completed a three-year stint as Deputy Chair of the Australia Council Literature Fund and served a record three terms on the Board of the State Library. She was on the board during its most critical times of change: the search for and employment of a new State Librarian, and the design and building of the new library precinct.
For many years she served on the management committee of the Brisbane Writers Festival. She has judged the Young Adult section of the Premier's Literary Awards, and the State Library Young Writers Award (which she inaugurated). In the past she has been judge on the national Dorothea Mackellar Poetry Award for schoolchildren and was a long-term judge of the Somerset Novella Competition for secondary students. She has also judged the national Carson Gold Short Story Competition, the Nestlé Write Around Australia Competition, and the Ipswich Small Play Festival.
Much sought after as a teacher of creative writing, Sue has been writer in residence at many schools, was a regular tutor at the Meanjin Writers Camp for gifted primary students and has also been a regular mentor for the Australian Society of Authors, the Queensland Writers Centre and The Smith Family.
Sue has given adult workshops as far afield as Innisfail, Charters Towers, Cairns, Townsville, Moranbah, Mackay, Redcliffe, Ipswich, Rockhampton, Clermont and Logan City where she was writer in residence for six weeks. She has has also worked with Arts Queensland to document the stories of the people of Redcliffe and Innisfail.
Her stint as tutor in "Writing for Children" at Redcliffe resulted in three of her students' novels being accepted for publication. In fact one of her greatest sources of satisfaction is to see her students getting published, and she has been instrumental in discovering and promoting such talents as Tara June Winch (winner of the Victorian Premier's Award, mentoree of Nigerian Nobel Prize winner, Wole Soyinka and, more recently winner of the Miles Franklin Award.)
Sue has also been a popular tutor at the MacGregor Summer and Winter Schools at the University of Southern Queensland.
Over her long career, Sue has developed a special affection for working with readers and would-be writers in remote, regional Queensland. She has inaugurated and led book clubs in places like Clermont, helped would be bush poets in Longreach to hone their craft, and nurtured and helped to develop the stories and talents of the many fledgling authors who live so far from the city's literary networks.
She knows from personal experience how much people in isolated areas are hungry for arts activities, how many hidden talents can be helped to blossom with the right opportunities and encouragement, and how many amazing stories are waiting to be unearthed.
Testimonials
Sue exceeded expectations. She was brilliant and received great feedback from our participants.
Thank you for your service. It is great to work with such an organised team.

Sue Gough - ALEA, Toowoomba Grammar School, March, 2014.