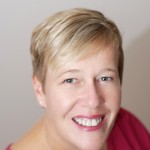 Speaker type
Author
Media personality
Non-fiction
Motivational
Tiana is an international author, freelance writer, radio presenter and qualified corporate trainer with over ten years experience.
Her bestseller Absolutely Faking It: Thirteen luxury hotels, five months…no money is a hilarious account for the intrepid traveller in us all.
She has inspired and helped many with their writing and conducted numerous workshops with the Queensland Writer's Centre.
With school aged children of her own, Tiana is passionate about literacy and the value of education.
Testimonials
Last week, I attended your seminar on the Gold Coast and enjoyed it immensely. Thank you so much for your time and for passing your knowledge on to us in such an enlightened manner. Even though I'm sure you don't need it - I wish you every success with your next book.

Tiana Templeman - Gold Coast Literati participant, May, 2012