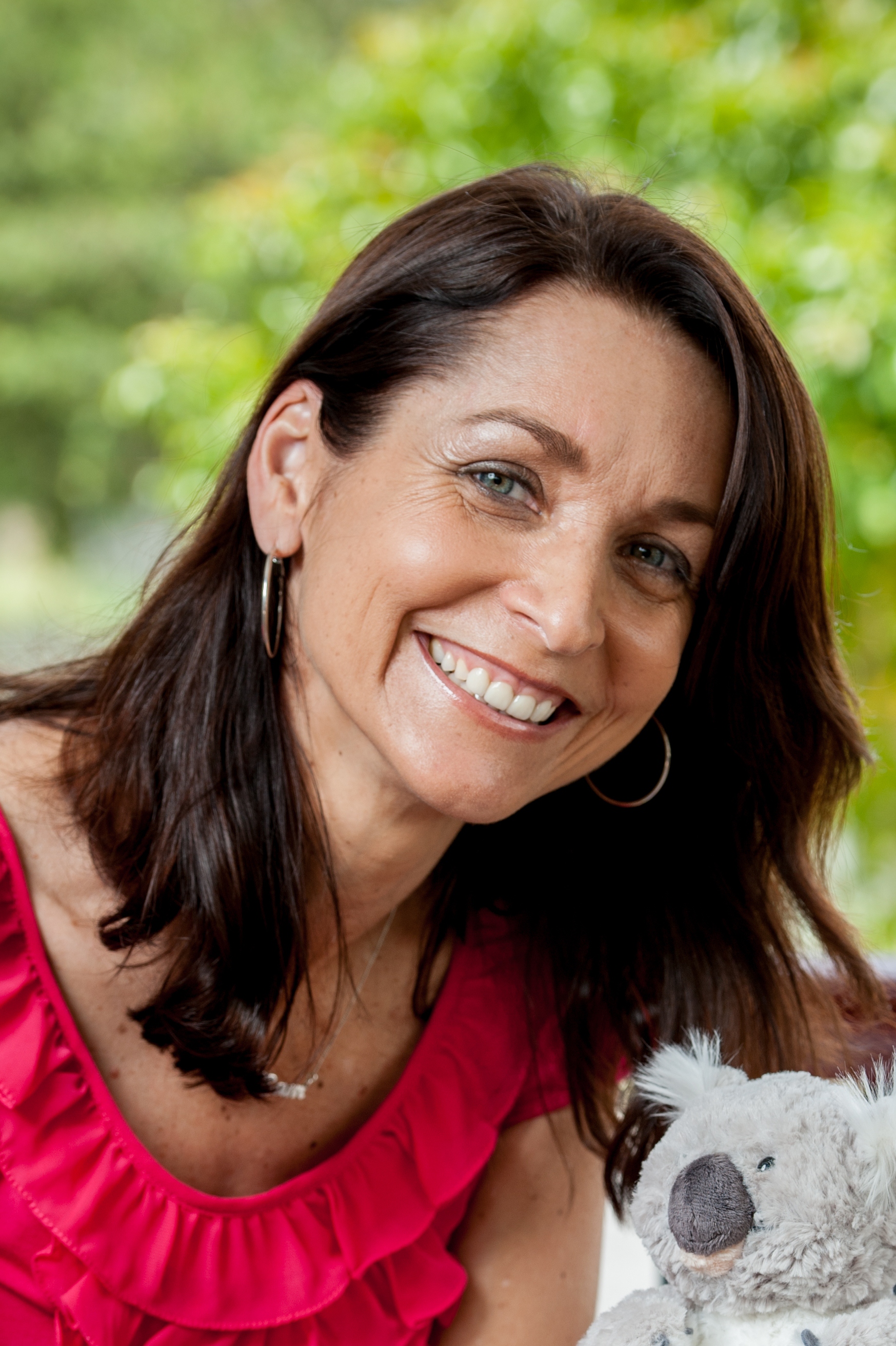 Samantha Wheeler fell in love with animals when she was given her first tortoise at the age of 6. After a childhood of rescuing puppies, kittens and a host of unusual animals, she went on to study Agricultural Science at the University of Queensland, worked with dairy farmers in South Australia, and taught science and biology before deciding to write. Her first book, Smooch & Rose was inspired by her concern for koalas, and her second, Spud & Charli, was a horsey adventure tackling the issue of bats and Hendra virus.
She presents a variety of workshops and author talks to help encourage children to write, whether to help them plan, develop and polish an entertaining story, or to help them nail a persuasive argument that really hits home.
Samantha's third book, Mister Cassowary was inspired by the elusive Southern Cassowary, the worlds' most dangerous bird. Researching this majestic animal came with its own challenges, but Samantha fell in love with this dinosaur like creature, using it as the centerpiece of this book, set in Mission Beach.
Samantha gains her inspiration for writing from the world around her. Living near the Redland Shire in Brisbane, she still sees koalas in the local trees and bats flitting across the night skies. Animal stories just seem to find her, even in far north Queensland where the elusive cassowaries live.
Samantha has spoken at a number of schools and libraries since publishing Smooch & Rose and appeared this year at the Voices on the Coast Literary Festival, the Livewire Festival, and Brisbane Writers Festival. Her books have been shortlisted for The Readings Book of the Year, The Queensland Literary Awards, the Whitley Awards and the Environmental Awards. She hopes to inspire children of all ages with her stories, striving to show that 'anyone can make a difference', no matter how big or small.
Samantha's inspiration for her latest book Wombat Warriors came from a newspaper article showing a roll of wire jammed into the entrance of a wombat burrow. 'I was so shocked by the article that I decided to find out more. A visit to a South Australian wombat sanctuary and a weekend with Conservation Volunteers Australia showed me that although there were two sides to the story, it was time for things to change. I hope that Wombat Warriors will inspire the farmers of the future to make that change.' This is her fourth book.
www.samanthawheeler.com.au
Writing Workshops 2016/2017
Narrative Writing
So, you want to write a story? But the page is blank. Where do you start? How do you finish? Let me help you plan your story so that it starts with a boom, races across the page towards the finish, and comes to a rounded, satisfying end. Become the champion of storytelling in one short workshop that is sure to leave your narrative shining.
Workshop format: (Class size groups, 1-2 hours)
Brainstorming/warm up activity
Planning of stories using a template to encourage great starts, develop rising tension and ensure well-rounded endings
Discussion. Have you structured your story? Have you planned a satisfying ending?
Brainstorm the use of language and sentence structure to create tension, description, and dialogue.
Drafting a short narrative piece.
Persuasive Writing
You have something to say, and you're not afraid to say it? Join us to brainstorm, plan and draft a persuasive argument guaranteed to get results! We'll cover the use of persuasive techniques, importance of planning paragraphs, and using great transition words to make your writing sing. By the end of this workshop, your argument is sure to grab the attention of anyone who dares to read it.
Workshop format: (Class size groups, 1-2 hours)
Warm up activity. Persuasive letter example shared with the group.
Group discussion. What techniques make an argument strong?
Brainstorming using visual stimulus
Planning the argument
Drafting (using the plan and a template) the argument
Review. What did you do well? What can you do better?
Dialogue
You're writing a heart racing adventure story and your pencil is nearly flying off the page. Your hero is about to tackle an alien when he says …Oh no! It looks like you could do with some help with that dialogue. Let me show you how to ensure your dialogue adds rather than detracts from your nail biting story.
Workshop format: (Class size groups: 1 hour)
Brainstorm short scenes to develop dialogue in small groups
Scenes presented to the group: what worked, what didn't?
Writing down the dialogue. How can we make it realistic? How do we punctuate it?
A contrasting piece of dialogue performed and workshopped.
Testimonials
Samantha was an absolute delight. The boys loved listening to her, and they are now keen to read her books. She handled the students and their exuberance exceptionally well. Her manner was beautiful, and we were disappointed to see her leave our school. We would have liked to have kept her for the whole week, not just three days.

Toowoomba Grammar School - August, 2017

I'm delighted to say that we felt Samantha Wheeler's visit to Loreto College was a resounding success. She conducted 2 two-hour workshops with our upper primary children and all students were engaged and intrigued with the writing process and Samantha's style and stories.

She was warm, friendly and encouraging, kept to the time allocated and provided valuable and relevant information during the sessions.

I would definitely recommend her to other schools and in fact, am keen to discuss with staff the possibility of booking Samantha for a week long writing workshop next year.

Samantha Wheeler - Loreto College South Australia, March 2016

I just needed to let you know how inspired you left my 9 yr old daughter after your visit to PLC this week. She actually slept with your autograph under her pillow! She loves to write stories, and whatever you said made it, (and I quote), "the best day in her life". I shall definitely buy your books so she may continue to be inspired.

Samantha Wheeler - Pacific Lutheran College (parent), July, 2015.

The visit by Samantha wheeler to our school exceeded our expectations. Samantha was a highly engaging speaker for our Year 2s and 3s. She interacted with the children on a personal level, and gave extra time during her breaks to talk to individual children who were inspired by her.

I would be very pleased to have Samantha back in our school for another visit.

Samantha Wheeler - Thornlands State School, August, 2015
Request to book this speaker