Speaker type
Author
Poet
Non-fiction
Educational consultant
Motivational
Virtual visits

Aboriginal literature, the National Curriculum and your school with Anita Heiss
Indigenous perspectives are one of three 'cross-curriculum dimensions' in the national curriculum. Having Indigenous perspectives as a dimension of the curriculum means that Indigenous history, culture, books, stories, art and knowledge of the land are taught to all Australian children. Students from Kindergarten to Year Ten will have Indigenous perspectives included in their History, English and Science curriculum each year.
Scattered across History, English and Science there will be content focusing on Indigenous cultures, languages, knowledge, history and events in classes from Kindergarten (or Prep) to Year Ten. For example, in Year Three History, students are asked to identify different points of view by reading or listening to an historic story and answering questions about the thoughts and feelings of the person in that story. In Year Ten students look at the struggle for Indigenous rights in Australia through examining such events as the Wave Hill walk-off, the 1967 referendum and the Mabo decision.
How will you integrate Indigenous voices and knowledge into your own classrooms?
And how will you use local content to make local connections to ensure you meet the requirements of the National Curriculum?
Dr Anita Heiss is the author of non-fiction, historical fiction, commercial women's fiction, poetry, social commentary and travel articles. She is a regular guest at writers' festivals and travels internationally performing her work and lecturing on Indigenous literature. She is an Indigenous Literacy Day Ambasador and a proud member of the Wiradjuru nation of central New South Wales. Anita is a board member of the National Aboriginal Sporting Chance Academy and Patron of the Alliance of Girls' Schools of Australia. She is a National Ambassador for the 2012 Year of Reading and an Adjunct Professor with Jumbunna Indigenous House of Learning, UTS. Anita currently divides her time between writing, public speaking, MCing, and as a workshop facilitator. She is a finalist in the NSW Australian of the Year (Local Hero) Awards.
In 2012, Anita has toured nationally, but in Brisbane has been a guest author/speaker at St. Rita's College and Mt Alvernia and also completed a major project (the writing and publishing of a short crime novel) with a select group of students at St. Laurence's College, South Brisbane.
Anita's publications list includes:
Am I Black Enough for You? A memoir on Aboriginal identity, and winner of hte 2012 Victorian Premier's Literature Award for Indigenous Writing.
The Macquarie PEN Anthology of Aboriginal Literature. Co-edited with Peter Minter
Why Am I? The diary of Mary Talence, Sydney 1937. An historical novel on the Stolen Generations.
Yirra and her deadly dog, Demon and Demon Guards the School Yard. Both co-written with the students of La Perouse Public School and focusing on urban identity.
Four commercial women's novels: Not Meeting Mr Right, Avoiding Mr Right, Manhattan Dreaming and Paris Dreaming.
What Anita can do to assist you:
Standard author talks about her books, writing, and research - all with Indigenous themes.
Creative writing workshops - which can also incorporate Indigenous themes
Project managing the creation of a complete work - short novel or anthology of writing.
Addresses to whole student bodies and staff
Workshops/presentations to teachers/librarians on Indigenous authored resources for use in the classroom.
Examples of what you can book Anita for:
Standard one-day author visit which may include writing workshops
Five-day writer-in-residence with workshops, author talks and presentations to teachers/librarians.
Keynote address to staff/student body
Major project - novel or anthology
As part of the 2012 National Year of Reading celebrations at St Laurence College, Anita worked closely with students to produce a fabulous short novel, The Tightening Grip. The boys created a thrilling murder mystery set in the local area.
For more information, follow the Media Release.
Hear Anita's 2013 TED talk here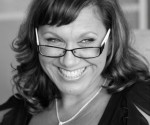 Testimonials
Having Anita work with our secondary students was an amazing experience for all. Her wealth of experience, down to earth attitude and ability to connect to the students ensured success. The over-all benefits for the students (which were numerous) ranged from lifting self-esteem to a sense of self and belonging. Every student produced multiple writing pieces - gaining confidence as the day progressed. The flow of the workshop was perfect – it allowed the students to build gradually to their performance piece, drawing on skills most of them did not realise they possessed! We are already planning for her next visit! Thank You!

Catholic Education, Diocese of Bathurst - March 2019

Anita was wonderful and engaging sharing her writing experiences and providing opportunities for participants to engage in creative writing activities. Would definitely engage this speaker again

QUT/UQ Lowitja Project - December 2018

Anita's after dinner speech kept the audience engrossed and inspired many in the audience - great work.

Charles Sturt University - November 2018

Anita's speech was informative and engaging, and her enthusiasm and warmth is infectious. We have received many very positive responses to her talk at our staff conference last week.

The University of Melbourne - August 2018

It is one thing to inspire children to write, and in some ways that is the easy part. Children love stories and love telling stories. But Anita Heiss' writing workshop with students in the Solid Pathways program did so much more than that. It gave the students strategies for getting started, for structuring their thoughts, and for writing from the perspective of what defines them, their culture and connection to a place. There were glowing reports from the students after the workshops and I think we will see a whole new generation of Indigenous writers coming through as a result. And wouldn't that be wonderful!

UQ Solid Pathways - March 2018