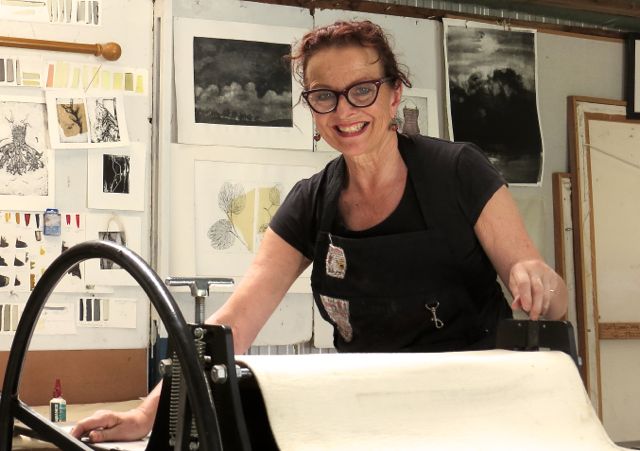 Anne Spudvilas is an award-winning illustrator of children's books and an established portrait painter who has also worked as a courtroom artist for the Melbourne media.
Her first picture book The Race was awarded the Crichton Award for Illustration and CBCA (Children's Book Council of Australia) Honour Book. In 2000 she won CBCA Picture Book of the Year with Jenny Angel, which was also shortlisted for the NSW Premiers Award.
In 2008 The Peasant Prince won the NSW Premier's Award (Patricia Wrightson Prize), the Australian Book Industry Award for Younger Readers and the Queensland Premiers Award.
Anne's portraits have been selected in major portrait competitions including the Archibald and Doug Moran Prizes. Her designs were used by Australia Post for the 2006 Australian Christmas stamps.
In recent years she has included printmaking in her practice with an emphasis on etchings and monoprints. Her work is in collections in the State Library of Victoria, National Gallery Canberra, Victoria State Government and private collections in Australia and overseas.
Anne lives on the confluence of the Murray and Darling Rivers at Wentworth in New South Wales where she holds workshops at her print studio, Riverbank Press. Her latest book Swan Lake is her first solo project and she has used the Murray/Darling riverscape and birdlife as inspiration for the monoprints and drawings.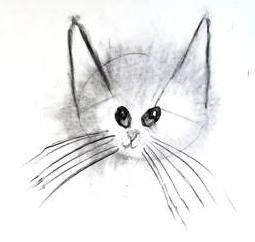 Anne's latest book When the War is Over - published Februrary 2019, was written by Jackie French.
' War may never truly end, but there can be homecomings. This is a book about the joy of reunion and the enduring power of love.'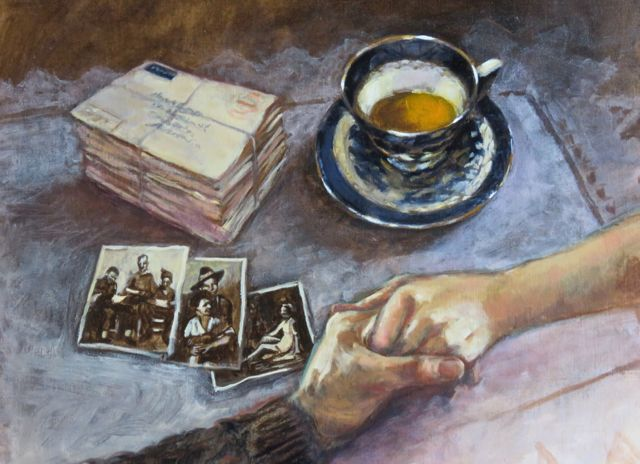 Reviews
'Anne Spudvilas is one of Australia's most talented visual artists. Her illustrations are full of emotion and beauty. Her Swan Lake is simply enchanting and sublime' Li Cunxin, artistic director of the Queensland Ballet and author of bestseller Mao's Last Dancer.
Anne illustrated The Peasant Prince, the picture book version of Li's autobiography. The Peasant Prince won the NSW and Qld Premier's awards, the Australian Book Industry Award and was honor book in the CBCA awards in 2008.
Testimonials
Thanks for a truly fabulous CCLC in 2012.
We were so thrilled with the response to your sessions and so grateful for all the energy and passion you devoted to each of the workshops you conducted.

Anne Spudvilas - Curtis Coast Literary Carnival, Gladstone, July, 2012

This entire week has been an outstanding success. Thanks to Anne, who has been instrumental in the delivery of the workshops. There was this incredible energy throughout the school and all these wonderful people helped create the oeuvre of joy and creativity in the kids. We were all touched by their presence and skill and collectively, as a community, we felt honour and privilege. All the feedback has been incredibly positive from children, staff and parents. Anne has been an excellent ambassador to the world of literature and illustration. We wish her well in all future endeavours.

Anne Spudvilas - Belmont State School, annual Literary Festival, August, 2012