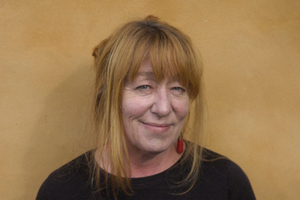 Speaker type
Author
Illustrator / Designer
Cartoonist
Interstate
With nearly 60 books to her credit, as both an author and illustrator working in fiction and non-fiction, Coral brings with her a wide range of presentations from cartooning to discussions on the environment for audiences of all ages.
Her latest book is One Small Island co-authored and co-illustrated with Alison Lester which tells the story of Macquarie Island. Coral has a passion for environmental issues, the Antarctic and through her presentations, helps others express their own stories through both written and visual narrative.

Coral's illustrated book, Phasmid: Saving the Lord Howe Island Stick Insect, the first children's title for CSIRO publishing, is on the notables list for the 2016 CBCA Eve Pownall Award for Information Books.

To see some of Coral's drawings, printings and illustrations from her books, follow the link to Cloudyseas!
Coral lives in Hobart with her husband, Peter.