Cori Brooke is the author of Fearless with Dad (New Frontier 2015, illustrated by Giuseppe Poli) and Max & George (Penguin 2013, illustrated by Sue deGennaro). Cori's second book, Fearless with Dad, is a lovable celebration of the endless possibilities and adventures children have with their Dads. Cori has a double degree in Law and Creative Industries (Media and Communication) from the Queensland University of Technology, which says a lot about her personality. She has a very analytical side and a very creative side. She also has a Postgraduate Diploma in Legal Practice (also from QUT) and was admitted as a lawyer in 2009. She currently works for the Federal Government part time.
Cori has always loved writing and is passionate about picture books and their ability to drive and encourage the imagination and creativity of both children and adults. Cori spends a lot of time reading children's picture books to her son (and to herself). Cori enjoys public speaking and loves reading Max & George - and other favourite stories - to groups of children. She also loves speaking to children about writing children's picture books (and anything else they might want to talk about) and she can tailor school visits to the age of the class or classes. The key theme in Max & George is that no matter who you are or where you go in life, you will always make a friend and Cori would like every child to know this, understand it and feel comforted by it.
Originally from Canada, Cori married an Australian and they now live in Brisbane with their son. Cori's interests include laughing freely, dancing badly and singing off key. Cori loves books with pictures, and she isn't ashamed to admit that!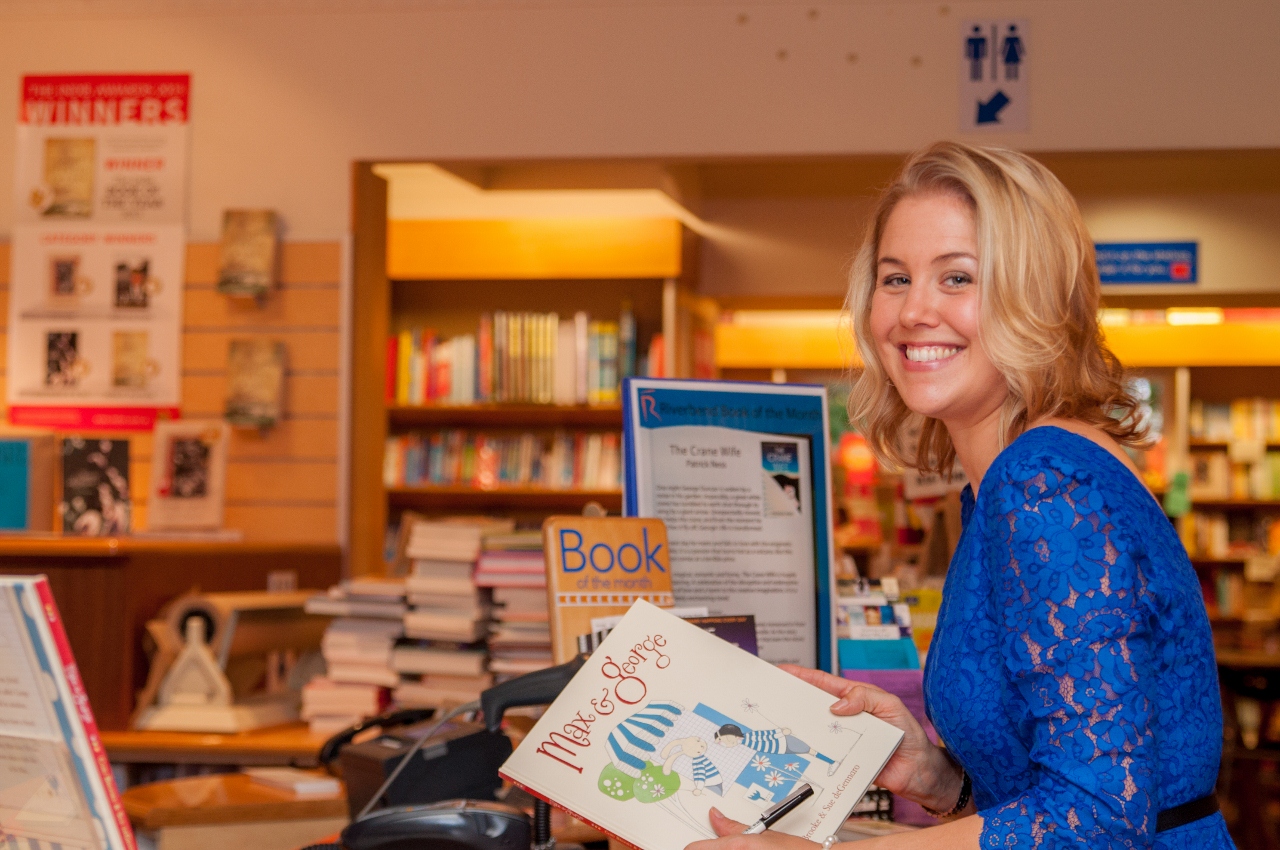 Cori's latest book All I Want for Christmas is Rain (published by New Frontier) was short listed by the Children's Book Council of Australia in 2017 (Early Childhood).
He next book 12 Days of Kindness will be published by New Frontier in around November 2019.
Testimonials
Cori Brooke came to our school as our Book Week visiting author. She spent time with our Prep to Year 3 classes, and without exception they were all entertained thoroughly for each 45 minute session. Cori has a wonderful ability to engage the students - she speaks at their level, is very friendly and open, and through her use of both her books and props manages to keep large groups of young minds occupied for the allocated time. Cori was happy to answer questions and in general was a very satisfactory contributor to our Book Week celebrations.

Wynnum State School - August 2018