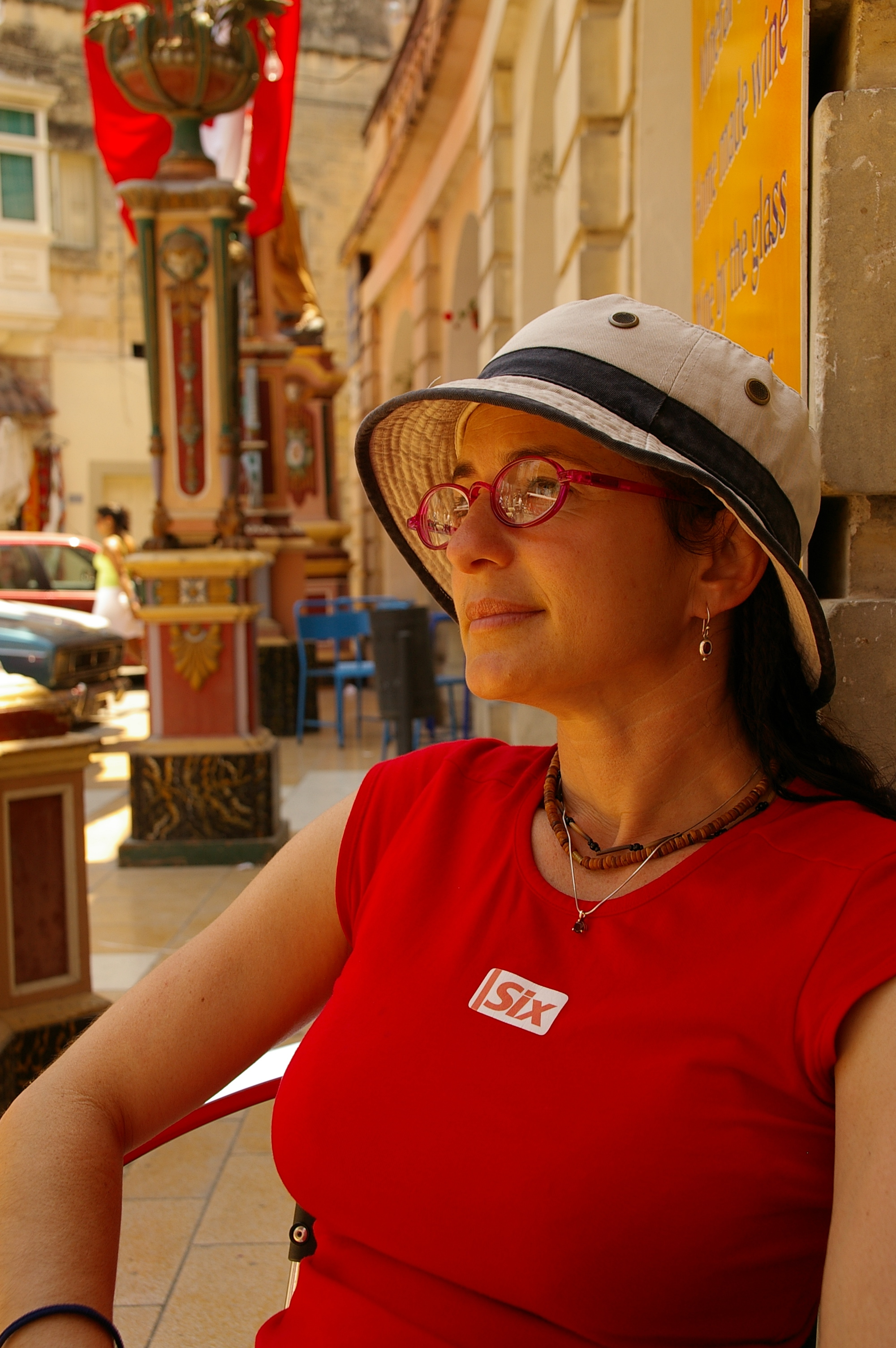 Speaker type
Author
Interstate
Virtual visits

Deborah trained as a teacher before producing and writing children's TV at Network TEN. She has written 25 books including the Max Remy and Jasper Zammit series. Grimsdon and New City and Final Storm are about kids living in a climate-changed world and Teresa: A New Australian was inspired by her dad who migrated from Europe to Australia after the devastation of WW2. Her Spelling Bee novels are about a terribly shy girl whose family encourage her to overcome her fears and sign up. Deb's first picture book is Wolfie: An Unlikely Hero.
Deb's presentations are informative, interactive and fun. As a trained teacher, Deb loves leading author talks and writing workshops for the reluctant writer to the gifted and talented. She also presents at staff development days, sharing ideas on activities to get kids excited about writing.
Deb has won awards for her books and has been published internationally but mostly hopes to be as brave as her characters.
Deb's latest awards include:
Teresa: A New Australian - Shortlisted for WAYBRA Awards WA 2017 and Best Book in Translation, Malta 2017
2017 KOALA Legend award
The Stupendously Spectacular Spelling Bee - Australian Family Therapists Awards 2017
Grimsdon - Shortlisted REAL Awards 2017 (Kid's Choice Victoria, NT, NSW, ACT)
Her latest books are:
The Marvellous Spelling Bee Mystery
Just when India Wimple's life is returning to normal after winning THE STUPENDOUSLY SPECTACULAR SPELLING BEE, she's invited to London for an international spelling showdown. But how can she go without her family? The Yungabilla community might have a solution! In London, India is reunited with her friends Rajish and Summer. They meet new spellers, and are invited to Buckingham Palace to meet the Queen. But there is skulduggery afoot, with a series of mysterious mishaps. There is even talk of cancelling the competition altogether. India and her friends are determined to find out who the culprit is and get the spelling bee back on track. There are words to be spelled, nerves to be overcome, and a champion to be found!
Wolfie, An Unlikely Hero
Dear Readers, Fairytales are nonsense. They're full of wolves pestering pigs and picking on sweet little girls in red hoods. But I would never do those things. I knit! I bake blueberry pie! You know what I really want to do?
I WANT TO RESCUE A PRINCESS!
And if I can't? I QUIT!
Yours sincerely, Wolfie
Teresa: A New Australian
Inspired by a true story, Teresa was only four-years-old when the bombs began to fall on her beloved home of Malta. Over the next three years it would become the most heavily bombed place of WW2. With her country destroyed and starvation rife, Teresa's father decides to leave for Australia, to its promise of jobs, wealth and a brighter future.
Deborah talks about writing Teresa: A New Australian
Final Storm
The third and final book in Deborah's cranky climate series was released in 2019. Deb's frustration with governments not doing enough to address climate change, led to her bestselling novel, Grimsdon. After being harassed by kids to know more, she wrote New City and with even more harassment, she created Final Storm. There's a new bad guy and an old bad guy, the return of the sea monster, hoverboards, robots and a terrifying decision Griffin must face if he is to save his best friend, Isabella Charm.
Deborah talks about writing The Grimsdon Trilogy:
Deborah's Talks and Workshops for Kids
Author Talk for Kids
Deborah's author talks are informative, interactive and fun. With her teaching and TV background, she uses images, videos, storytelling and games, to explain the writing process and help kids develop their own engaging stories, leaving them excited about books, reading and writing.
Writing Workshop for Kids
Have you always loved writing? Do you enjoy inventing exciting characters and plots? Do you have great ideas but sometimes get stuck? Join Deborah Abela, author of over 20 novels, as she takes you through a series of fun activities to help you become a better writer. You will explore the writing process from developing ideas, to planning outlines and, most importantly, creating characters and plots readers will love.
PD Session for Teachers
Fun Activities to Get Kids Writing
As an author and trained teacher who has been speaking in schools for over 12 years, Deborah Abela, will show you a series of challenging, fun and practical activities to get your kids excited about writing. Deb will address the 3 main interrelated strands of the National Curriculum: language, literature and literacy, so that students will gain a better understanding of how writers use language to create exciting plots and characters, all while experimenting with their own ideas and stories. The sessions includes a 20-page handout brimming with ideas to use in class.
Adults Who'd like to Write for Kids
'The prime function of the children's book writer is to write a book that is so absorbing, exciting, funny, fast and beautiful that the child will fall in love with it.' Roald Dahl
Writing for children can be fun and rewarding. Join children's author, Deborah Abela, author of over 20 novels, as she takes you through a practical, hands-on day of writing activities to hone the skills you need to write for kids. She will also talk about the kids' publishing world and offer advice on approaching a publisher. Deborah loves what she does and is keen to share her experiences and insights into this specialised and incredibly exciting profession.
Wowing Them in Schools
Author and illustrator talks need to be stimulating and thought provoking, leaving students and teachers with new insights and inspiration for books, reading and writing. In this workshop you will be given some practical ideas for presenting talks and writing workshops from Deb Abela, a trained teacher and author who has visited hundreds of schools. Deb will discuss many aspects involved in a school visit, from different types of presentations to classroom management techniques, to make sure you have a successful visit.
What you can expect from a Deborah Abela visit
Deborah likes her sessions with students to be fun, informative and interactive. She tells stories that inspired her work, such as the time she was thrown in jail at gunpoint in Africa. She takes students through the process of creating an engaging story by asking them to come up with story alternatives to her work. Through story and word games, Deb stimulates their imaginations and encourages a love of reading and books.
Deborah also loves leading writing workshops. With her teacher trained background, she uses games to help kids create ideas for their stories and assists them in developing them further to include an enticing beginning, middle and satisfying end, keeping in mind the structure of the 3 Act Plot.
With her background as a television producer and writer, Deb is happy to show some excerpts from the children's TV show she wrote and produced for 7 years at Network TEN. She explains the process of taking a small idea to scripting and editing stages.
The aim of any session from Deborah is to leave the kids feeling enthused about stories, those on the library shelves and also the ones they have yet to write themselves.'
For more details about Deborah's fabulous writing master classes for kids, visit HERE
Testimonials
Deb was captivating as she shared her stories and the inspiration for her books. Her extension writing workshop had our students creating fantastic stories and most disappointed when the home time bell rang. We have had a constant wait list of students wanting to borrow her books. I would highly recommend Deb for author visits.

Holy Family School - September 2019

Deborah's workshop was fabulous. Her enthusiasm and energy engaged all students, who ranged in ability from Y4-6. The day was fast paced and thought-provoking. Students produced a number of pieces in a short time using a range of stimuli. We would highly recommend Deborah!

Calamvale Community College - July 2019

Deborah's presentation was engaging and fun. Younger students enjoyed Deb's storytelling, while upper grades were captivated with her personal family connection in her story "Teresa". Children and staff have continued to share their enjoyment of our day with Deborah.

Torbanlea State School - August 2018

Deborah was an engaging speaker who held the student's attention for the entirety of her talks. The children loved her stories and were excited to read her books, many resorting to ebooks after the library was exhausted of paperbacks. I would recommend Deborah to any school. She adjusted her talks according to age and interest and is now our new favourite author.

Christ the King School, Graceville - August 2018

Deb was a very engaging speaker and performer. The children really enjoyed the visit and have been madly borrowing her books. Deb pitched her talk to each year level and managed to have everyone laughing and learning at their level - including the teachers.

St Luke's Primary School - August 2018