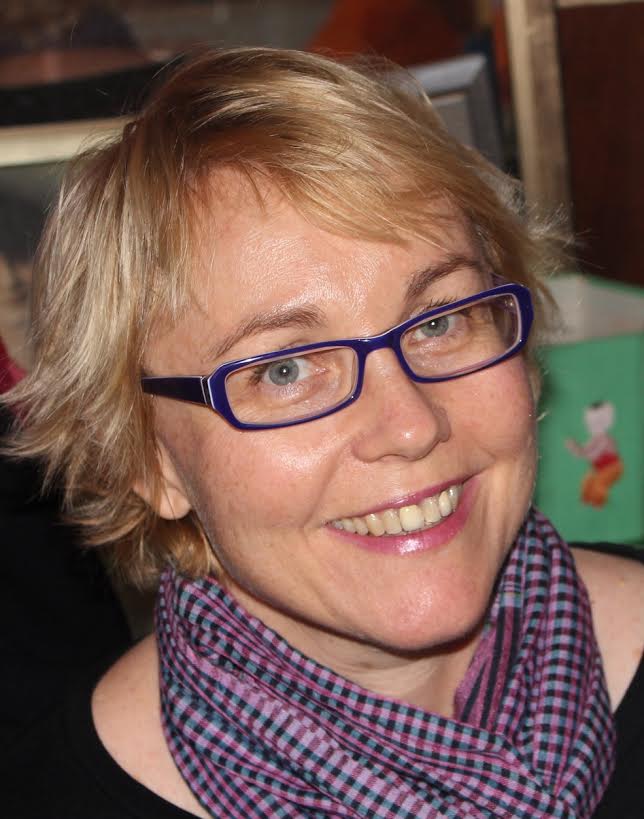 Speaker type
Author
Educational consultant
Motivational
Edwina Shaw offers innovative, interactive creative writing workshops for children, teenagers and adults. Her unique combination of movement and creative writing creates an atmosphere where creativity blossoms and students thrive.
Edwina is a registered teacher with over twenty years teaching experience for a wide variety of purposes ranging from special schools, to juvenile justice centres, English courses for migrants and refugees, child care centres, the Queensland Writers' Centre and universities. She once had her own language school in Cambodia. Since 2005, she has been teaching creative writing at the University of Queensland. For the past ten years she's also been teaching yoga, most recently to the performance dance students at the QLD University of Technology.
It is this unique combination of the physical and the intellect that makes her writing workshops so much fun, incorporating simple yoga, drama and dance techniques to help bring writing alive.
Edwina holds a Master's Degree in Creative Writing from the University of QLD (2005) and has been writing and publishing fiction and memoir for over thirteen years. Her book Thrill Seekers (newly released by Ransom Publishing UK in 2018) a hard-hitting look at teenage life on the wrong side of the tracks, was shortlisted for the NSW Premier's Award for New Writing in 2012. Her new chapter book for readers aged 9 – 14 In The Dark of Night (Raven Books UK 2016) was featured in the 2016/2017 Summer Reading Club. She has also had several stories published in Australian and International literary journals, including the 2014 Best Australian Stories collection (Black Inc.). In 2017 she was awarded Screen QLD Talent Development funding and her feature film screenplay "M" is currently under development with a producer attached. She has recently edited Bjelke Blues (AndAlso Books 2019) a collection of stories about life in Queensland under the Bjelke Petersen regime.
Edwina's school sessions balance all three strands of the National English Curriculum: Language, Literature and Literacy. Her workshops are particularly effective for students struggling with literacy issues.
WORKSHOPS can be tailored or created for your purposes.
For Adults and Teens
Writing the Body -- a combination of movement and writing activities to bring your writing to life -- using more than the five senses!
Page Turners -- how to build suspense in your stories through structure and secret keeping
Talking Heads -- writing dialogue that sings -- this workshop incorporates role-play activities
Short Stories -- The Basics -- learn the essential elements of successful short story writing from an award winner
Writing from Life -- how to turn moments of your own life into stories readers can't put down
Drug and Alcohol Awareness -- using stories from Thrill Seekers to illustrate discussion points, and to educate and facilitate honest and open communication about drug and alcohol use and how to mitigate the dangers.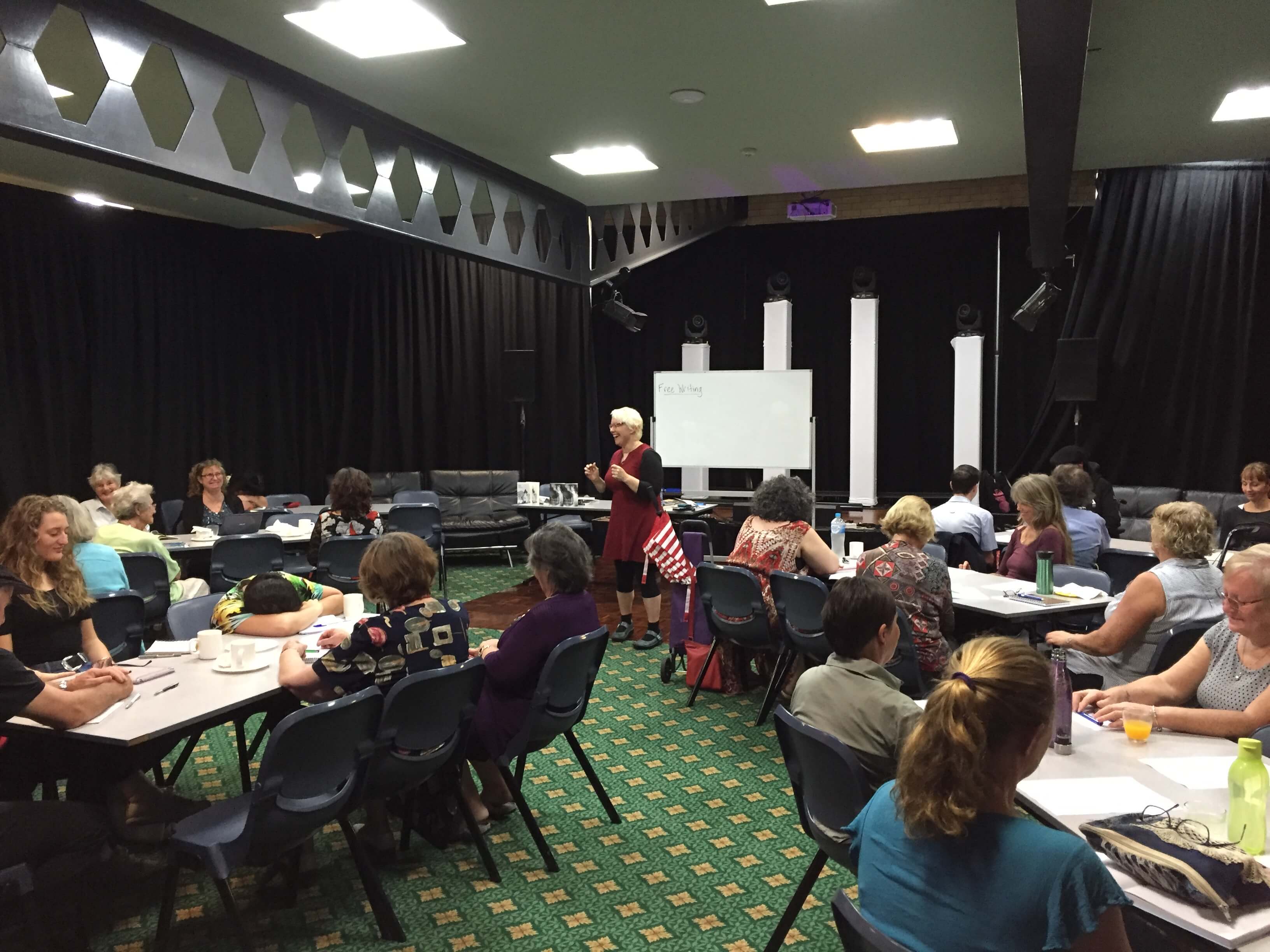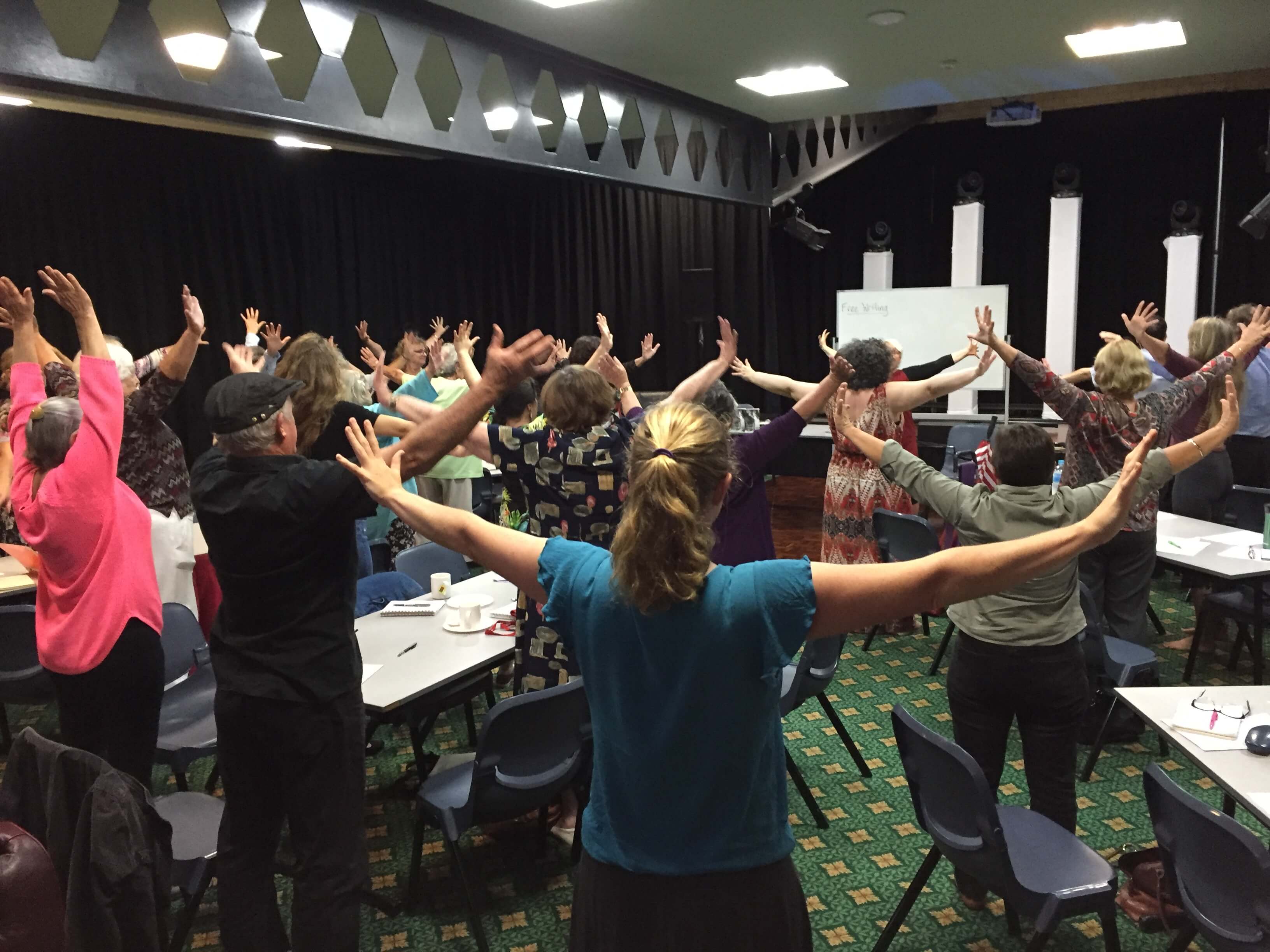 For Children
Writing Stories is FUN-- an interactive, drama and movement based workshop to get reluctant learners engaged with writing. Grade 3-7
What your Nose Knows? -- What stories would your feet tell? What about your tummy? A movement and writing mix that gets everyone writing stories they didn't even know they had inside them. Grade 3-7
Story People -- Creating characters. Who are your favourite story people? Why do you love them? How are characters different from people in real life? Using movement, visual stimuli and role playing activities, students will create unique characters to write about. Grade 5-7
For Grief and Loss
Gentle workshops combining soothing yoga techniques, writing and other creative arts to help those mourning move through the pain of loss
Testimonials
Absolutely wonderful workshop session. Edwina had people up and about and clearing their minds in order to write. Will have Edwina back in a flash.

Gympie Region Literary Awards - October 2018

It was so lovely to communicate with Edwina - the whole process was very easy. Her visit was quite a different experience for our students but one that they responded very well to and got a lot out of. Thanks again.

Calamvale Community College - August 2018

We recently held a Literature & Arts Festival at St. Catherine's Catholic College, The Whitsundays for our Secondary students. All the authors that attended were entertaining, engaging and inspiring. I have had so much positive feedback from students, staff and library colleagues. The students have all been raving about how excellent the festival was, and they were disappointed at the thought of returning to classes for the rest of the week. I have had reluctant readers coming into the library to borrow books, more students are writing stories. I would definitely recommend David Burton, Josh Donellan, Kathy Hoopmann, James Moloney, Giulio Saggin, and Edwina Shaw to anyone looking at having authors present for their Secondary students.

St Catherine's Catholic College Literature and Arts Festival - May 2018

Edwina's visit was great. She was very flexible and able to accommodate our needs - and I threw a diverse range of needs at her! She was able to adapt her workshops to suit students of all year levels from Year 5 to Year 8, and to meet the needs of both high-needs and high-performing children. Her workshops were simple in structure - rather than 'dazzling' us with technology, she got down very quickly to the core of writing. This enabled our students to produce some very high-quality work very quickly... ...They loved the program, their teachers loved it and we have all been able to take some great tips for writing away from it.

Ryan Catholic College - June, 2016

Edwina Shaw was a guest writer at the BackTrack Shed, an alternative school for kids who don't fit the system, in mid- 2013. Her energy, sense of fun and enthusiasm for writing were impressive - not to mention her ability to do the splits! Edwina helped the high school-aged boys at the shed to see that their stories - in their voices - were as important as anyone else's. The boys were visibly moved when Edwina did a reading from her book Thrill Seekers, and the discussion that followed the reading was honest and enlightening.

Backtrack Alternative School, Armidale, NSW - 2015