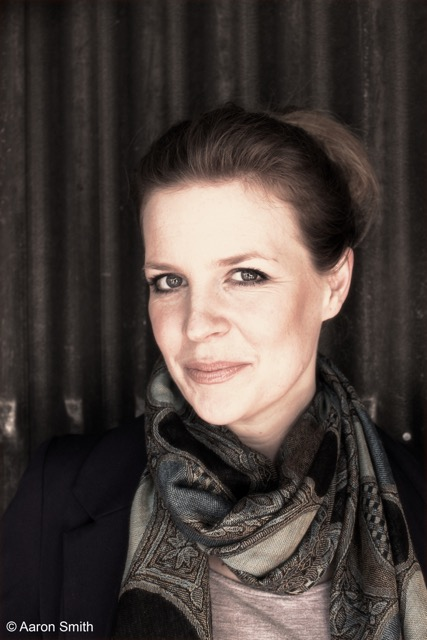 Emily Gale has been involved in the children's book industry for twenty years: the first decade in London as an editor and freelance writer, and the latter in Melbourne as a reader and literary agent and a children's book buyer. She spent several happy years at Melbourne's award-winning bookstore Readings, during which time she was instrumental in establishing their Children's Book Prize.
Emily's writing includes Eliza Boom's Diary (2014), a duology for younger readers which has been published in several languages, as well as four novels for teenagers: Girl, Aloud (2009), Steal My Sunshine (2013) and The Other Side of Summer (2016) and its companion novel, I Am Out with Lanterns (2018). In 2017 The Other Side of Summer was shortlisted for the Victorian Premier's Literary Awards (Writing for Young Adults) and the Aurealis Awards (Best Young Adult Novel).
1. Primary school workshop: Writing a Diary-Style Book
This workshop is inspired by my young inventor character, Eliza Boom. It begins with a brainstorm about why we love diary-style books. Each student comes up with a main character and a sidekick and we spend time developing those, thinking carefully about character traits that will produce interesting story. We talk about getting the most out of creative names and I use examples that students will know to illustrate the fun they can have with this, for heroes and villains. I use famous maps from children's books to get students thinking about setting, and they draw their own maps. Then we talk about the shape of stories and I use The Gruffalo to show students how to graph a simple plot so that their brilliant ideas don't get stuck halfway through the story. We end by brainstorming some inventions that my character, Eliza Boom, might like to build, and discuss how inventions (and stories) can sometimes go wrong - that's what makes us great inventors.
This workshop can be used from Grade 2 to 6, but I also have a slightly more complex workshop specifically for Grade 4-6 which looks more closely at plot shapes, dialogue, character descriptions and 'showing not telling'.
2. High school workshop: Grow A Story From A Single Seed
This workshop can be delivered to Years 7-10. We begin with some warm-up exercises, looking at micro-stories and generating our own, and moving onto black-out poetry where students are given a random page from an old book and we look at how to hone in on striking ideas. I share how my four YA novels began with one particular notion or image, and how to develop things from that point. Staying small, we write flash fiction using prompts, discuss what makes great dialogue, and how to develop the right 'voice' for each piece of creative writing - I share the methods I used to write a six point-of-view YA novel, I Am Out With Lanterns.
3. Primary or high school talk: Books From Every Angle
Over twenty years I've worked in several different roles in the publishing industry. I've been an editor, I've written pre-school licensed character books like Peppa Pig and Spot, I've been a reader for a literary agent and discovered new voices, I've worked as a bookseller and curated the children's section of a large bookshop, I've been a reviewer, I've started a children's book award, I've judged a Young Adult award, and I'm a full-time writer now. I've made lots of mistakes along the way and I'm as keen to share my funny stories of failure as I am my good luck and hard work. I've seen the publishing industry from many angles, and have a great passion for children's and Young Adult literature.