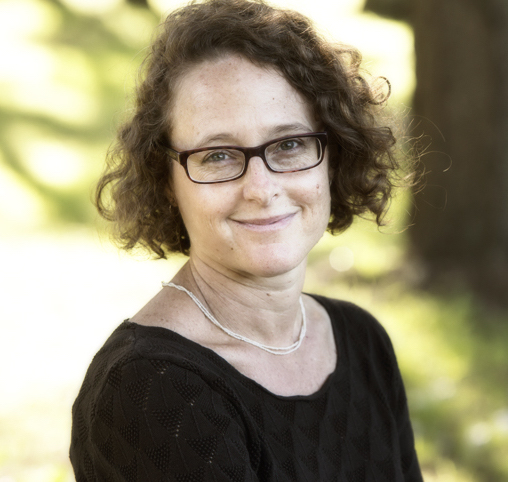 Speaker type
Author
Educational consultant
Interstate
Frances Watts was happily working as a children's book editor until the lightbulb moment that resulted in her first book: Kisses for Daddy. Illustrated by David Legge, it was named an Honour Book in the Early Childhood category of the 2006 Children's Book Council of Australia Book of the Year Awards and has been published in over twenty countries. Her second picture book, Parsley Rabbit's Book about Books, was also illustrated by David Legge, was a 2008 CBCA Book of the Year. This successful team have since published Captain Crabclaw's Crew and The Fearsome, Frightening, Ferocious Box. Her other picture books include A Rat in a Stripy Sock (illustrated by David Francis; a CBCA Notable Book and KOALA Honour Book) and Goodnight, Mice! (illustrated by Judy Watson), winner of the 2012 Prime Minister's Literary Award for Children's Fiction.
As well as continuing to write picture books, Frances also writes fiction, including fantasy/adventure series the Gerander Trilogy and the medieval Sword Girl series (ill. Gregory Rogers) as well as two historical YA novels, The Raven's Wing, set in Ancient Rome, and The Peony Lantern (shortlisted for a NSW Premier's Literary Award in 2016), set in nineteenth-century Japan.
Frances's latest book, written under the nom de plume Alex Ratt, is The Stinky Street Stories (illustrated by Jules Faber).
As both a writer and an editor, Frances is in a unique position to talk about how books are made. As a writer she talks about ideas and inspiration, language, creating characters, planning a story, working with illustrators and researching historical fiction, interspersed with readings and plenty of audience engagement. As an editor who has worked on many popular and award-winning books for both children and adults, she can also speak knowledgeably about the publishing process.
For more information, visit Frances's website: www.franceswatts.com.
Testimonials
Frances Watts was very enthusiastic and happy to be presenting to our students. Frances Watts engaged the students and shared some of her personal life experiences which the students really enjoyed. They loved seeing all her books and her powerpoint presentation was another great visual for all the students to connect with.

Good Shepherd Primary School - August 2019

Frances was delightful, she engaged the children's interest fully from the kinder to the seniors, she gave them great information of how her stories are created. Answered lots of questions from the children, signed books and posed for photos with the children. It was a lovely day all around.

St Joseph's Primary School - August, 2019

Frances was an inspiring, authentic speaker who brought a depth of experience to the presentation. She was able to tailor her talk to suit the different ages (years 3 - 6) that she spoke to. I would have no hesitation in recommending her as a speaker to schools.

Frances Watts - Lane Cove West Primary School, August, 2015

Thanks for a truly fabulous CCLC in 2012.
We were so thrilled with the response to your sessions and so grateful for all the energy and passion you devoted to each of the workshops you conducted.

Frances Watts - Curtis Coast Lirerary Carnival, Gladstone, July, 2012