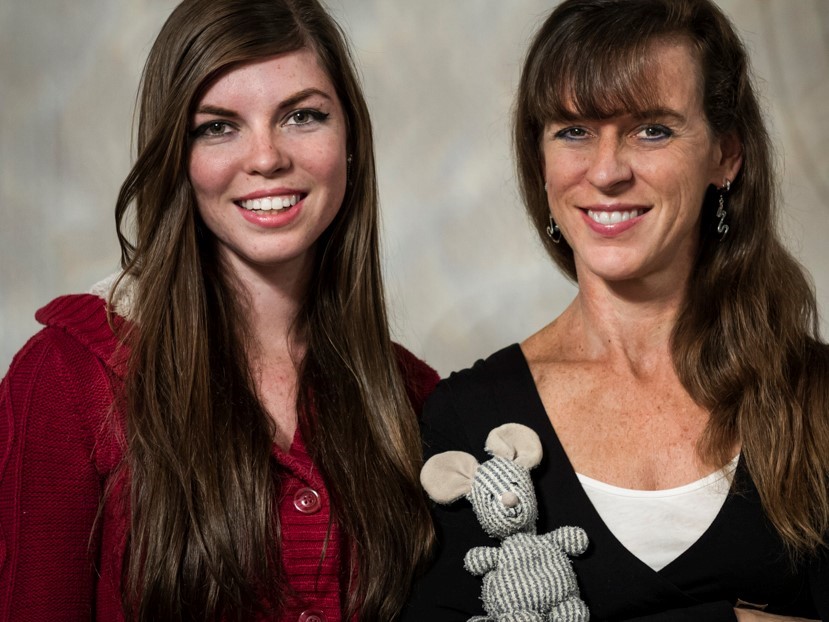 Speaker type
Author
Illustrator / Designer
Gwyneth Jane Page is the author, and her daughter Megan is the illustrator, of the popular The Travel Adventures of PJ Mouse series. Having lived in many countries before relocating to Australia in 2016, she enjoys sharing her love of the planet we all share through the PJ Mouse books.
Her first book in The Animal Pack Series Elly the Elephant was released in May, 2019. This book is about friendship. The next one, Gerald the Giraffe, is about the fact that we are ALL unique and the third in the series, Helen the Hippo, is about being happy with who you are. Gwyneth's youngest daughter, Emily is the illustrator for these rhyming picture books.
The Caffeinated Squirrel released February, 2020 is a stand-alone book, written purely for amusement but can also teach kids about self-control and the dangers of addiction.
Gwyneth is currently working on two YA novels. The first of which was shortlisted, and received a highly commended notation, at the CYA 2018 Conference. The novels explore the impact our current climate/pollution crisis may have on our future.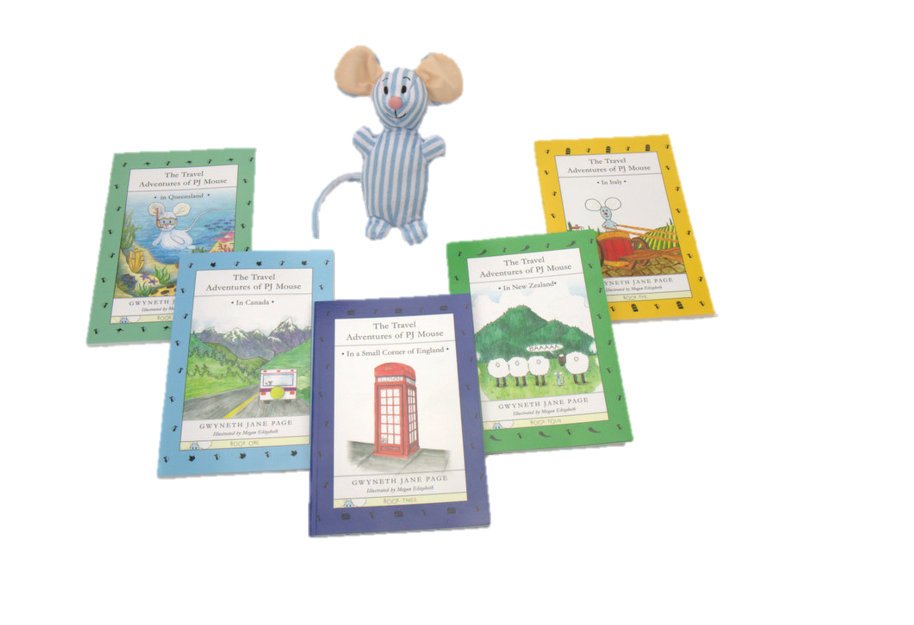 WORKSHOP ONE
With Gwyneth Jane Page (Jane) and Megan or Emily
For children from age 3 years to grade 4
Duration: 30 minutes to 1 hour
Overview
Following a reading from one of the books to introduce children to the characters there will be a demonstration on how to draw. Children will be shown how to see the shapes that are the building blocks of drawings and how to change expressions to reveal different emotions. Time will be left for a Q and A in which kids are free to ask anything they like. For younger children, Jane and Megan are happy to wear their PJ Mouse outfits and bring along the full-size PJ Mouse and Star Bear stuffed animals for cuddles ... and a photo.
WORKSHOP TWO
With Gwyneth Jane Page (Jane)
For grades 4 and up
Duration: one to two hours
Overview
How do you create different characters when they are just words on a page and you never get to meet them? In this workshop, Jane will discuss how as a writer you go about creating characters and bringing them to life to make them believable.
There will be readings from different books for examples and discussion on what makes the characters unique. Depending on the grade level, we can also look at what makes characters suitable for children compared to those in adult books. Kids will be given some time to come up with their own characters and then share them with the class. And there is always time given for a Q and A ... you just never know what kids want to know until they are given the chance to ask.
WORKSHOP THREE
With Gwyneth Jane Page (Jane)
For grades 8 and up
Duration: one to two hours
Overview
Writing - it's not just about punctuation and grammar and it's nothing like writing an essay. It's mostly about imagination and getting ideas from your mind onto the page. Where does the inspiration come from? How do you start? More importantly, how do you get to the end? This workshop is about writing in general - building worlds, characters, overall plot, style. Kids will be given time to come up with an idea they think they would like to write about and share it with the class. The students will be encouraged to be true to themselves since as a writer you quickly realize you can't please all of the people, at best you will please some of the readers some of the time. As always there is time for a Q and A - usually the most entertaining part of any workshop in Jane's opinion.
WORKSHOP FOUR
With Gwyneth Jane Page (Jane)
For grade 7 and up
Duration: one hour +
Overview
Like most movies, books generally have a message embedded in them. Sometimes these morals are obvious and other times not. This workshop is based on the overall theme of books. Largely using her own books as examples, Jane leads discussions with kids on what they learn from the books and what they think about the ideas put forth. Topics covered may include overcoming fear, friendship, our own uniqueness as well as more global concerns such as the health of our planet or where we are going as a society. All of this relates to the written word and how we as authors use it to influence our readers.
Testimonials
Gwyneth Jane Page and daughter Megan were guest presenters at our annual literature Carnivale for 2017. The students thoroughly enjoyed their repertoire and the adventures of PJ Mouse. Both Gwyneth and Megan were able to maintain an interesting dialogue of narrative and illustration that kept the kids enthralled. They also spoke at length about their global travels and the advent of their main character PJ Mouse. The children asked many probing questions about our world and ways to keep it peaceful and clean. I would highly recommend them to any school or library setting.

Belmont State School, August 2017

We were fortunate to have Gwyneth and Megan present to our students here at All Saints as part of our biannual Livewire Festival this year. The ladies presented information about their books The Travel Adventures of PJ Mouse, in particular the Queensland story. Their presentations were engaging and interesting. They really inspired students to reflect and write about their own travels. This impact continued throughout the semester. We would certainly welcome them back to our school.

All Saints, June 2017