Aunty Rhonda Collard-Spratt and Jacki Ferro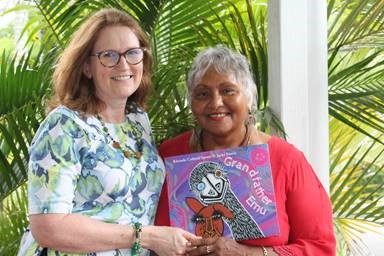 Speaker type
Author
Storyteller / Performer
Virtual visits

Yamatji-Noongar Elder Aunty Rhonda Collard-Spratt and writer Jacki Ferro aim to bring hope and joy through their Spirit of the Dreaming series (for readers aged 5-12 years) based on ancient Aboriginal teachings.
Born in Carnarvon, Western Australia, Aunty Rhonda is a lively storyteller, a talented artist and singer-songwriter, and a respected representative of the Stolen Generations.
Community development worker and writer Jacki Ferro believes in developing pride in our First Nations people - their culture, languages, and lore - by sharing their stories and special kinship with our sacred land and its animals with all Australians.
Aunty Rhonda and Jacki first teamed up to write Rhonda's life story, Alice's Daughter: Lost Mission Child (AIATSIS 2017). Through many fun adventures, they have become great friends. During the COVID-19 pandemic in 2020, they began writing children's Dreaming stories, beginning with Book 1, Grandfather Emu and How the Kangaroo got her Pouch (Boolarong Press 2021). Book 2 is due for release in 2022.
Based on Alice's Daughter: Lost Mission Child, Aunty Rhonda and Jacki have conducted many talks at high schools and government services around National Sorry Day and NAIDOC Week about the Stolen Generations, including at Centrelink, Education Queensland, Queensland Health, and the Department of Child Protection. Also Aunty Rhonda has spoken to university and RSL service groups.
The authors hope that, through reading these books together in the true spirit of Reconciliation, both children and adults will keep the Dreaming spirit alive, and strengthen understanding and friendship among all Australians.
For books and resources, including audiobooks and teacher notes, and to keep up with the adventures of Aunty Rhonda and Jacki Ferro, follow the links:
Presentations
Spirit of the Dreaming Presentations for those aged 5-12 years
Through lively storytelling, beautiful artwork, song and dance, Aunty Rhonda Collard-Spratt and Jacki Ferro teach children aged 5-12 years about our special Australian bush animals (their characteristics, habits, environment and life cycles), and wise teachings based on ancient Aboriginal Dreamtime stories. The authors and illustrator play the guitar and sing a song that summarises the story of Grandfather Emu (Boolarong Press 2021) and its major theme of how to enrich your spirit by taking the time to help others. Children learn the emu dance, goanna dance, crow dance and the kangaroo hop and words from the Noongar language of Western Australia. Each presentation is unique and tailored for the needs of the audience. Painting workshops are also available.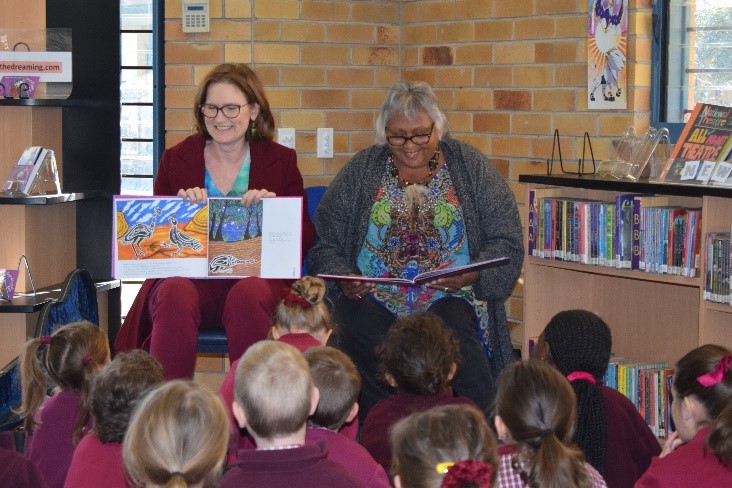 Stolen Generations Presentations for those aged 10 years – Adult
Aunty Rhonda Collard-Spratt and Jacki Ferro also conduct presentations on the Stolen Generations and recent Aboriginal history (for ages 10 years to adult) based on Aunty Rhonda's life experiences as related in her memoir, Alice's Daughter: Lost Mission Child (AIATSIS 2017). Presentations include reading Aunty Rhonda's poetry, playing songs, and sharing information on past policies, Aboriginal deaths in custody, police violence, the national Apology in 2008 (which Rhonda attended), and how Aunty Rhonda has found healing through art, music and writing.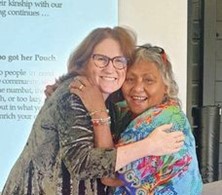 Talks are presented together with Power point presentations (as required), and children are free to ask questions throughout. These talks support the goals of Reconciliation Action Plans (RAPs) in schools.