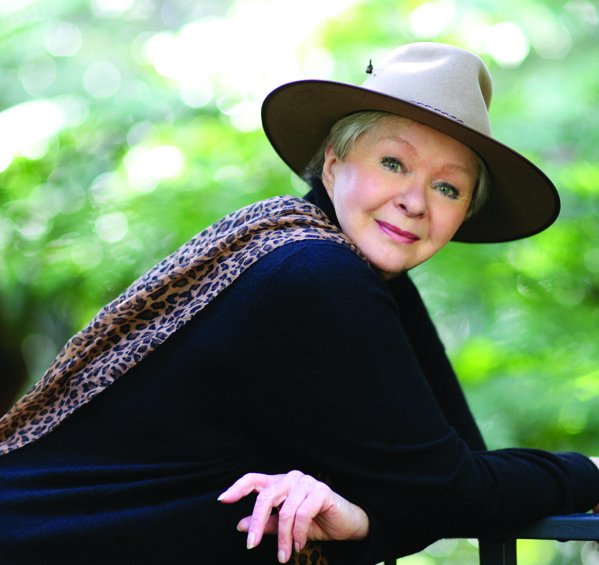 Speaker type
Author
Non-fiction
Interstate
Virtual visits

In 1994 Jan came face-to-face with a mountain gorilla in Rwanda, Africa.
The experience changed her life when her guide said there were fewer than 600 mountain gorillas left in the wild. She wanted to do something to help, so she decided to create books for children on endangered animals. But first she had to become a wildlife photographer so she could tell the animal's stories in pictures as well as words.
Each book is a true-to-life adventure with stunning photographs of animals in their natural habitats. The books are also full of facts, maps, fun activities and links to interesting websites and educational videos. Suitable for children from 5 to 9 years.
The ABC commissioned Jan to write the Diary of a Wildlife Photographer. This is a 22 year journal creating the True to Life Books in the wild – and many thrilling adventures along the way. Suitable for students from 9 to 14 years.
She is a popular speaker at schools and festivals in Australia, Tasmania and New Zealand. She has been selected to speak at the Beijing, Shanghai, Hong Kong, Singapore, Ubud and Galle Literary Festivals, and at International schools in those cities.
Channel 10 featured Jan on the Totally Wild programme and she's been interviewed on the Today show. Media interviews in Shanghai, Sri Lanka, Hong Kong and Australia can be seen on her website.
Why Jan's presentations are unique…
Her author presentations are informative and fun because she talks about her exciting adventures in India, Borneo, Uganda, Sri Lanka, China and 10 times to Africa following wild animals. She describes how each True to Life book was created and has a wealth of knowledge to share about the writing process, photography and book production.
Jan has created exciting educational videos so children can see the animals in the wild from the series of True to Life Books. These inspire children to create their own adventures during her creative workshops and fun presentations.
Jan Latta author, wildlife photographer and publisher of True to Life Books.
Testimonials
Jan Latta was a wonderful speaker for our students. She was well prepared and very organised. She enthralled the students with her adventures and they are still buzzing about it weeks later. She had a warm, calm manner and the children responded immediately to her.
I would highly recommend her to other schools.

Jan Latta - Bowral Public School - August 2016

Jan Latta's presentation was fantastic. The children were enthralled hearing about Jan's encounters with various animals in the wild. They loved her videos as well. Jan altered her presentation to fit the various age groups she spoke with across all stages of the Primary years. Her presentations triggered some very interesting questions among the children. A large number were so intrigued that they bought her books and those who didn't have been clamouring to be the first to borrow the ones we brought for the Library. Her talks relate to conservation, the environment, animal habitats, to name a few curriculum topics. I thoroughly recommend Jan as a visiting author.

Jan Latta - St. Joseph

Yes Jan Latta met expectations. She was amazing. The kids treated her like royalty. We would book her again and would recommend her to others.

Jan Latta - Gunnedah South Primary School

Jan Latta was an excellent speaker and we got a lot of positive feedback.

Jan Latta - Kurwongbah State School, August, 2014.

We were very happy to have Jan Latta visit our school. Her sessions were well received and the students were engaged and very motivated to ask questions. I selected an audience of year 1 / 2 students.

Jan Latta - Tamworth Public School, October, 2015