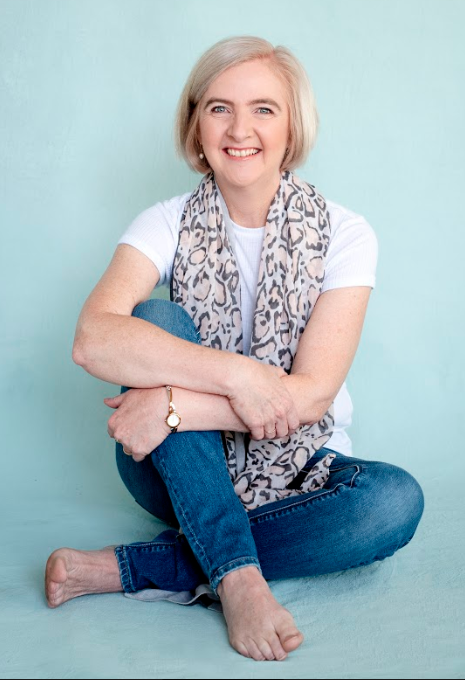 Jane Smith writes and edits books for children and adults. She is especially interested in history and loves to share stories of the past through fiction and non-fiction.
Jane's books include the ABIA-shortlisted Captain Thunderbolt, from her non-fiction 'Australian Bushrangers' series and the 'Tommy Bell, Bushranger Boy' children's historical fiction series, the first of which is a CBCA 'notable' book, and the seventh of which was shortlisted for a Speech Pathology Australia award in 2019.
She is pleased to announce the launch of her new series Carly Mills, Pioneer Girl. This historical fiction series features the time-travelling adventures of a contemporary girl who encounters women of the past who have changed the world. Book 4 Carly Mills - Pioneer Girl - The Lady with the Lamp will launch on 3 July 2021. For details see:
Book Launch – 'Carly Mills, Pioneer Girl' series, Book 4
Carly Mills has her own website here:
www.carlymillspioneergirl.weebly.com
There are teaching notes, quizzes, activities for children and links to a whole host of information about women throughout history on the site. There are also lots of testimonials, including one from Madonna King: "This does more than acknowledge our female trailblazers. It teaches our daughters about them in a delightful and entertaining away. Gold!"
As a school librarian and archivist who has hosted many author visits herself, Jane has plenty of experience of educational settings and can tailor her presentations to meet the needs of the audience. To young audiences, Jane delivers engaging presentations that include tales of bushrangers, role-playing and readings from her novels. For upper primary students, she uses her stories and games to demonstrate the difference between primary and secondary sources. She can adapt her presentations to focus on history, English or both.
Jane also writes for adults. Her Captain Starlight: the Strange but True Story of a Bushranger, Impostor and Murderer is a fascinating read that delves into the crimes of one of Australia's most outrageous characters. Jane loves to share these stories and her process of uncovering them in her sessions with adult audiences. As well as history talks, Jane offers workshops on conducting historical research and on turning research into writing.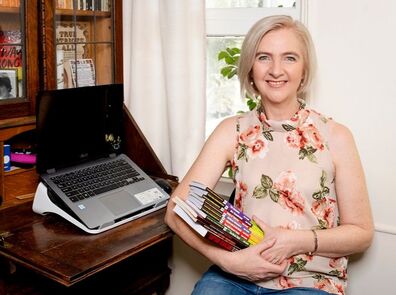 AUTHOR TALKS
For children:
• A New World (Years 3 to 8)
Through role play, props and readings from 'Carly Mills, Pioneer Girl', students will experience the ordeals faced by young emigrants to Australia in the 19th century, and learn how Caroline Chisholm saved them. Participants will discover how the brave actions of some of the remarkable women of our past helped to make the world a better place.
• Adventures with Tommy Bell (Years 1 to 5)
Through readings and role-play from the 'Tommy Bell, bushranger boy' series, children will learn the stories from Australia's bushranging days: the facts and the fiction. Sessions can take from 40 mins to an hour, depending on school requirements. Maximum group size 50 students.
For adults:
• Ship of death: the tragedy of the Emigrant (1 hour)
When 276 British emigrants sailed away from Plymouth on the ship Emigrant in April 1850, seeking a better life in Australia, they could not imagine the ordeal that lay ahead. Typhus broke out and the journey turned into a nightmare. It was followed by months in quarantine at Stradbroke Island, where the immigrants were trapped in limbo, suffering through storms, leaky tents, fire, suicide and the ever-present threat of disease. The Emigrant was the second government-sponsored emigrant ship to sail directly into Moreton Bay. Several of her passengers became influential people – including a high-ranking judge and several mayors – while others' lives (including Brisbane's pioneering Dr Ballow's) ended in tragedy. This talk reveals the human stories of some key players in the drama – their backgrounds, their suffering, and their fates – and in doing so, brings to life a remarkable journey common to many of Australia's early settlers.
• Conmen and killers
Jane shares the stories of some of the 'bad guys' of Australia's past. Learn how Jane became a historical researcher and author and how she discovered some amazing stories from our past. Discover some of the outrageous escapades of the little-known bushranger, impostor and murderer who called himself 'Captain Starlight'. Group size is unlimited and talks can take from 20 mins to 1 hour, depending on the group's needs.
WORKSHOPS
For children:
• Creating characters (years 5 to 9)
Whether a book contains historical people or fictional characters – or both – a book really captures the interest if its characters are vividly drawn. In this workshop, children will learn how to bring characters to life.
• Bail up! (Years 5 to 7)
Children will discover some of the amazing stories from Australia's bushranging past. Through games and stories from 'Tommy Bell' and 'The Australian bushrangers' series, they will learn how to recognise primary and secondary sources and untangle fact from the fiction. Maximum group size 40 students. Students should bring a pencil.
For adults:
• Editing for authors
Editing is an essential part of book creation. Whether you are self-publishing or intending to pitch your work to a traditional publisher, you will need to ensure your manuscript is engaging, accurate and polished. This workshop will teach you about the levels of editing – substantive editing, copyediting and proofreading – and show you how each step fits in the publishing process. You will learn what a professional editor can do for you and how you can prepare your manuscript to minimise the cost of editing. If you intend to self-edit, you will learn tips for avoiding common errors and tools to help you on your way to publication.
• Digging up the past (Adult)
Participants will learn how to conduct historical research, how to know what sources to trust, and how to turn their discoveries into stories. This workshop is suitable for writers of fiction and non-fiction. Duration of 1 ½ to 2 hours, maximum group size 40.
PANEL TOPICS
• History writing: should we let the truth get in the way of a good story?
• Inspiring children to read
Testimonials
Jane Smith's visit was very educational and informative. It made students want to learn more about characters in her books and read her books.

Harlaxton State School - August, 2023

This was Jane's second book week with us and more than met our expectations. We really enjoyed her presentation.

Toowoomba East State School - October 2020