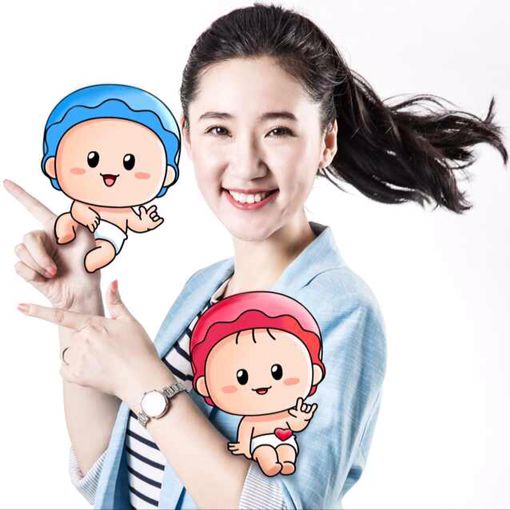 Speaker type
Author
Storyteller / Performer
Cartoonist
Motivational
Jenny Wang (Simon Higgins' wife), is the CEO of Crane Animation and the creator of Cocoa and Little Love, an animated show which has screened on all 12 CCTV (The Chinese government's own massive television network) channels and notched up over 40 Billion website hits in the last year!
A Masters Degree graduate of RMIT in Australia, one of the top 10 creative universities in the world, she is an expert animator and artist. Jenny can teach students of all ages how to expertly draw Manga and Anime style characters using a simple method she has developed that instantly engenders confidence.
Examples of Jenny's
manga mastery
Her own life story, from a desperately poor village childhood to bold travel and bringing to life a creative dream amid difficult circumstances, is an empowering message of hope, self-esteem and inspiration to young people everywhere.
Jenny has been selected by the Chinese government in Guangxi Province to be a community spokesperson, and is recognised as an international 'poster child' embodying the optimistic, outward-looking and high-achieving spirit of China's new generation.
Jenny's sessions about her own life journey and the creative and business lessons learned along the way are fantastic motivational and role-modelling experiences for middle and senior high school students.
Her sessions on How to Create Manga Characters are fun and fulfilling for 7-16 year olds whether art department students or simply young storytellers needing skills with which to create their own graphic novels and picture books.
To learn more about Crane Animation and see some delightful Cocoa and Little Love episodes go to https://www.youtube.com/channel/UCWjSx39N481YnFFnGcQ2CCA or click below
Please note that Jenny only performs when Simon is also performing at the same event location.
Jenny Wang Sessions
(Available for the following, contingent to Simon being in the school)
You can Make Manga!
In one session Jenny will teach students how to design and draw their own manga and anime characters using a simple, brilliant method of her own design, inspiring astonishing confidence and imparting new and lasting skills.
From Bamboo Grove to Boardroom
In a girl's own journey as epic as the legend of Mulan, Jenny shares with warmth and humour the uplifting story of her climb from poverty to success in a competitive and rapidly changing modern Asian society.
Joint Sessions with Simon Higgins
Simon and Jenny also team up to give Chinese language and history students fabulous insights in a uniquely engaging way….see below!
'Secrets of the Land of the Dragon'
A window into life (and communicating) in China, combining culture, history, customs and language tips…a must for students learning the Chinese language and/or exploring this ancient and powerful culture, now quickly growing in influence in the modern world.
See Simon Higgins sessions here.
Testimonials
Jenny Wang helped us kick off a week long celebration of learning as part of Catholic Week activities at Jubilee Primary.
With Jenny's expertise, all students successfully created their own manga characters, inspiring some students to submit art work for the school's mini Art Show.
Jenny's own passion for using animation to spread positive community messages could be a great starter for students building their own community message.

Jubilee State School - July 2018