Simon Higgins is a former police officer and private investigator who specialised in murder cases, as well as a martial artist and published author with an international career spanning 20 years and 13 novels published in several languages.
He has been an Australian Government Ambassador for Asia Literacy and an Endeavour Award Recipient, funded by his own country to live and study in China.
He is one of the first westerners to pen an interactive Visual Novel (Dark Spear) published in Chinese and English, and is an expert in teaching short story, novel, and screenwriting.
He lives in Guilin, China where he oversees the creative writing team of Crane Animation that has produced the phenomenally successful Chinese animated shorts show, Cocoa and Little Love, seen on over 1000 TV stations across China.
In 2017 Simon's own spin-off TV show will begin its first season, in which Simon will star as both an animated and 'real live' character in travel adventures across China.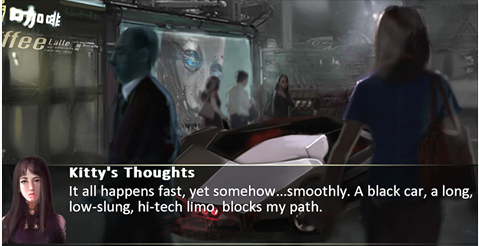 Simon can work with a wide age range of students from 7 to 16 years old and beyond, including university writing students and adults, all of whom he has had extensive experience coaching. Simon always contacts schools in advance by email to plan his visits with teachers and librarians in detail for maximum professional and satisfaction results!
For more on simon, please visit his website at www.simonhiggins.net
Simon is the husband of Jenny Wang.
Simon Higgins Sessions
(All Simon's sessions include PowerPoint presentations to assist learning)
Meet the Author
Simon delivers inspiring writing and research tips, shares intriguing anecdotes and cultural tales unveiling mysteries and wonders from Asia, and even thrills students with a brief (and totally safe) martial arts demonstration.
The Art of Openings
Simon coaches class size groups in writing the perfect short story or novel opening in just 10 sentences, using a method he developed over a 20 year international creative coaching career. The written outcomes students share and take away are not only instructive but profoundly confidence-building.
Secrets of Short Story Writing
Simon shows students the 5 major keys to controlling their short story writing and improving its central techniques using easy to follow charts, fun images and enlightening animations…
(Simon can individually tailor session content to fit particular teaching goals and the age group of the students)
Joint Sessions with Jenny Wang
Simon and Jenny also team up to give Chinese language and history students fabulous insights in a uniquely engaging way…see below!
'Secrets of the Land of the Dragon'
A window into life (and communicating) in China, combining culture, history, customs and language tips…a must for students learning the Chinese language and/or exploring this ancient and powerful culture, now quickly growing in influence in the modern world.
See Jenny's workshop sessions here.
Testimonials
I wanted to comment on Simon Higgins who came to our school over 2 days to primarily work with Year 9 students on the writing of the crime narrative. As always, Simon was generous in sharing his experiences within the law enforcement field. His input was very beneficial to our students in the writing and editing of their work. We also held a breakfast and a writing workshop and our students benefitted greatly from Simon's input. We thoroughly enjoyed the two days.

Simon Higgins - Iona College - August 2016

Just wanted to touch base to let you know that Simon's visit, as always, was a great success. He worked with our Year 9s on a formula for creating an interesting opening for a narrative in the crime fiction genre. We also held a writing workshop for interested students, which was very positively received by students and teachers alike and a book chat breakfast which proved to be rewarding for all who attended. It is always great to have Simon visit Iona – he has become a fixture at this time of year for us. His work is very relevant for students and we look forward to seeing him again in the future.

Simon Higgins - Iona College, July, 201

The feedback from teachers - as usual - has been very positive. One Year 4 teacher made a point in telling me that she was impressed by the level of engagement of some of her lower ability students, and was pleasantly surprised to find a couple volunteering to read what they'd written out loud to the class. One of her teaching colleagues in the same year made a similar comment.

It is always a pleasure to have Simon visit the school - he is very obliging and 'low maintenance' and above all flexible. He has the ability to tailor his presentations to get the best out of his audience.

Simon Higgins - Holland Park State School, W-I-R, April, 2015

Simon is an excellent speaker and he had the students engaged in their writing all hour.

Simon Higgins - Sheldon College, July, 2015.

… We had an excellent visit from Simon. It met and surpassed our expectations. The students loved his stories and the martial arts displays were enthusiastically received.
I would absolutely book Simon again and I have nothing but praise for the organisation of the visit.

Simon Higgins - Saint Stephens College, May, 2015.