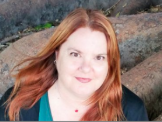 Jo Sandhu is an award-winning author who writes novels for upper middle grade. Her trilogy, Tarin of the Mammoths, is published by Penguin Random House. Book One, The Exile, is a 2018 CBCA Notable book and was a finalist in the Aurealis Awards for Best Children's Fantasy Book 2017. It was the winner of the Readings Children's Book Prize in 2018 and is on the NSW and Qld Premier's Reading Challenge.
Jo has been writing stories for over fifteen years and is a firm believer in creating unlikely heroes, exciting adventures and authentic fantasy worlds. She is always happy to talk about her travels and research, and how they have inspired the worlds she creates. She is an experienced public speaker and thinks Neanderthals are under-rated.
Jo is based in Northern NSW, but is available to travel to regional areas. She can be found at www.josandhu.com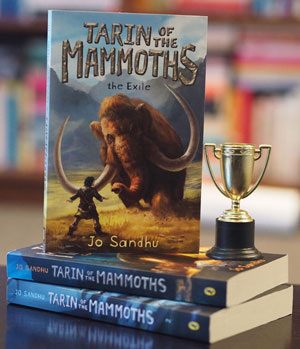 Jo's author talks and workshops are designed to inspire imagination and creativity, while imparting advice on plotting, world building, creating characters and structure. She uses her own writing and research as a basis and is happy to tailor a talk to your specific needs. She has experience talking to groups from Year 3 through to first year High School.
General Author Talk
Jo shares the historical research and real-life travel that inspired Tarin of the Mammoths. She touches on world building, developing plot, inspiration, problems encountered and using your own experiences in your writing. This talk can be tailored according to the age of the group.
What in the World?
Learn how to create an authentic world for your story. Do you want to run through a medieval market place, dodging the King's soldiers? Or perhaps your world is set during the Ice Age, like the world of Tarin of the Mammoths? Perhaps you want your world to be magic, or have two suns and ten moons? This can be presented to larger groups with a discussion on how Jo creates her own worlds backed up by a Powerpoint presentation, or more interactively with smaller groups, building their own worlds and settings.
What Could Possibly Go Wrong?
All stories need a plot, and this workshop looks at how to craft an exciting adventure story, filled with tips on creating tension, drama and cliff hangers. We look at using our imaginations and inspiration to keep our characters in trouble!
Testimonials
The boys loved Jo's presentation and they liked her tips for building the story particularly her travels to Finland for research.

St Joseph's College Gregory Terrace - November 2020

It was really really good and I liked going through the photos. She took a really good photo and we all didn't know it was a fake!

I enjoyed that she had a lot of description about how she made her three books come together.

She told us about the prehistoric times and the characters. It was fun.

Jo gave us tips for our writing and it was nice to know that new and different stuff.

Pottsville Primary School - 2018