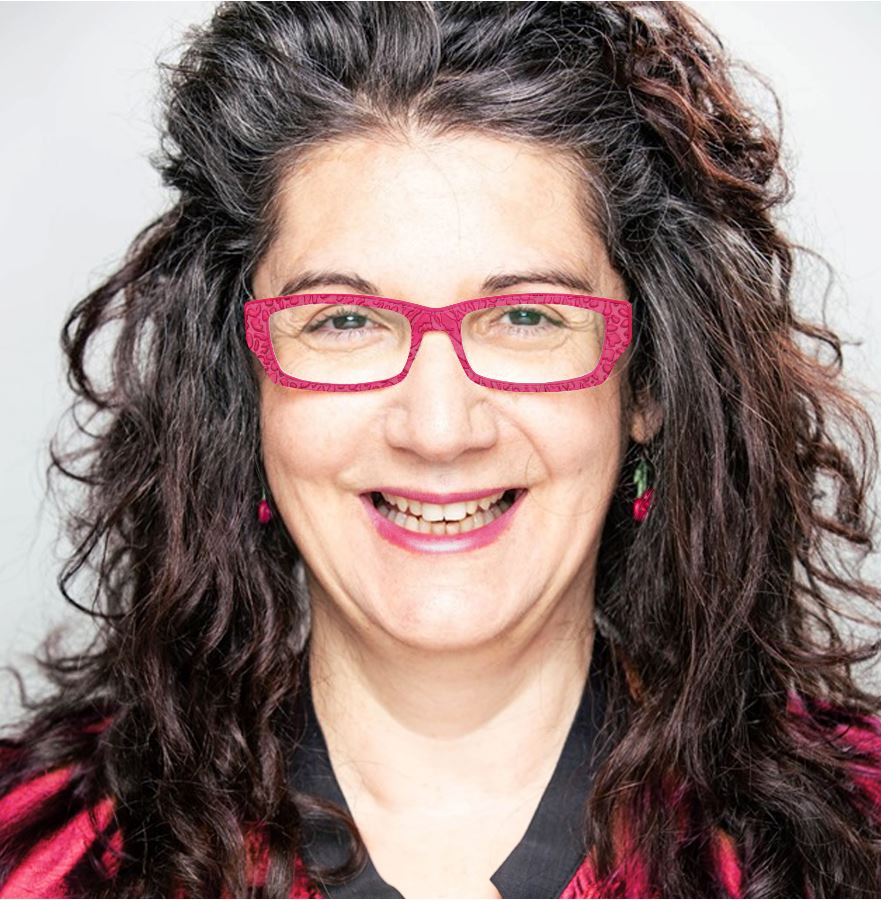 Speaker type
Author
Motivational
Virtual visits

Josie Montano is an award-winning author of over sixty books from picture books to Young Adult novels and has twenty years of experience in the publishing industry. She has been internationally published and writes fiction under the name Montano, and non-fiction on Autism under the name Santomauro. Josie also dabbles in freelance having had a variety of differing articles and regular columns published, a play that trod the boards, technical handbooks, narrative scripts as well as co-edited an international journal.
Josie is also a Script-Writer & Film producer, having recently produced her first short film during COVID-19 - titled The Great Salami Breakout - An Italian themed comedy/drama based on a family road trip to Gippsland (see separate tab)
She has been short-listed for a variety of literary awards and acquired achievements over the years, including a residency with the May Gibbs Children's Literature Trust as well as booked as a presenter with Out of The Box.
She grew up in rural Australia within a strong Italian community. From the age of nine, she self-published her own books for borrowing at the school library, and received her first rejection letter from Golden Books when she was thirteen.
HOW TO CREATE A PODCAST
Josie offers a tailored 'How to Write a Podcast' session. Utilising her skills and experiences as a creative writer, she shares and focuses on the key aspects of a podcast framework. From idea, tagline, intro, content and outro, this is a rich and relatable workshop for students learning to create their own podcast.
INSPIRING P.O.W.E.R WRITING WORKSHOP
Either as a 90 minute workshop or whole day (3 hours contact time with same group)
Are your students stuck for ideas or lack story development in creative writing? This workshop caters for aspiring and developing writers and can be tailored to suit the needs of the class/school as either a one off 90 minute workshop where Josie uses her successful P.O.W.E.R. writing workshop, students are introduced to writing hints/tips and inside information on 'tricks of the trade' that will assist students with ideas, how they can turn everyday events into a story, how they can bait their reader with an enticing start, to planning their story in full. Or this workshop can be extended and presented as a whole day (3 hours contact time) resulting in a story planned and fleshed out, and the confidence to write without fear across all mediums and genres of writing.
AUTHOR'S TALK
One hour presentation.
Josie shares her life as an author, why she wanted to write, from what age, where did her motivation come from, and how did she make her dream of becoming a published author happen. She discusses her books, their themes and research involved. She also throws in some tricks of the trade, writing hints and how to create a great story opening, and if time prevails a quick writing activity. Always ensuring there is time for Q&A's, students leave this talk energised and inspired to write!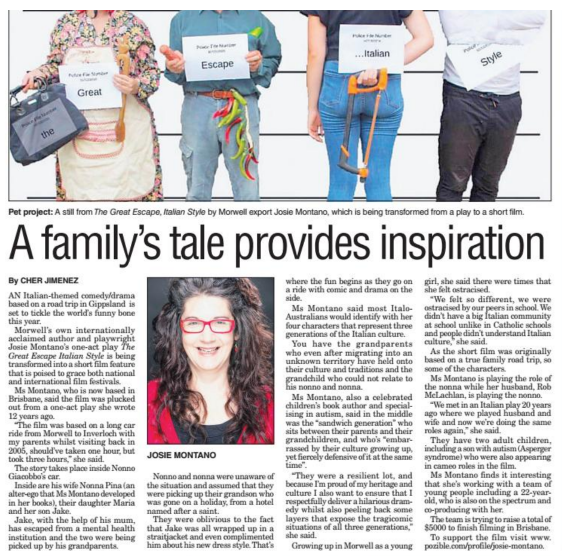 Testimonials
Josie was really well prepared and put the focus on key aspects of Podcasting which I know meant she had to reframe lots of her story writing info. She had lots of great advice and interesting ideas. (Customised Presentation)

Hillbrook Anglican School - February 2022

Josie was very well received for her generous and genuine talk about what it is to be a writer and how to get started. The students, teachers and parents from the Fascinate writing program really responded to Josie's talk

Garden City Library - August 2018