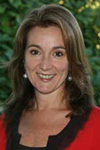 Julie Fison is the author of eleven books for children and young adults. She started out as a television news reporter, but the idea of writing fiction crept up on her during a family holiday on the Noosa River, in Queensland. Her sons teamed up with friends and spent the summer exploring sand banks, avoiding stingrays, building camps and dodging snakes. She had to write about it. The result was the Hazard River series - fast-paced fun with an environmental twist for young readers.
Since then she has written two books for the Choose Your Own Ever After series for readers aged 10+. The books let the reader decide how the story goes. How To Get To Rio is full of girlfriend dramas, boy trouble, adventure and laughs. The Call of the Wild was inspired by Julie's passion for wildlife and her visit to Borneo to see orangutans. The book is also loads of fun with lots of decisions to make along the way.
Julie has also written three stories in the Smitten series for young adults. Her latest book in the series – Counterfeit Love, is about a young news reporter trying to make a name for herself in Hong Kong. It's based on Julie's time in television in Asia and is an exciting mix of deadlines, intrigue and romance.
Julie visits schools and festivals to share the many adventures that have inspired her stories. Julie has shaken hands with an orangutan in Borneo, been stranded in an open top jeep in Africa (just as a pride of lions started their hunt) and survived a trip on the Mekong with only rat soup for sustenance. Julie shows students how to turn their own adventures into really great stories, how to build convincing characters and how to make use of social media in writing.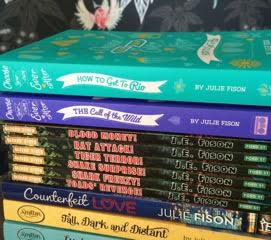 Julie has also published her first play titled As the Crow Flies. This is a modern adaptation of Shakespeare's Macbeth, with Brisbane's murky colonial past invading the present and bringing with it an air of Gothic menace. As the Crow Flies explores the themes of ambition, consequences and identity. It delves into Australia's sporting culture and the pressure on young people to succeed. Now available at Australian Plays:
https://australianplays.org/script/ASC-2049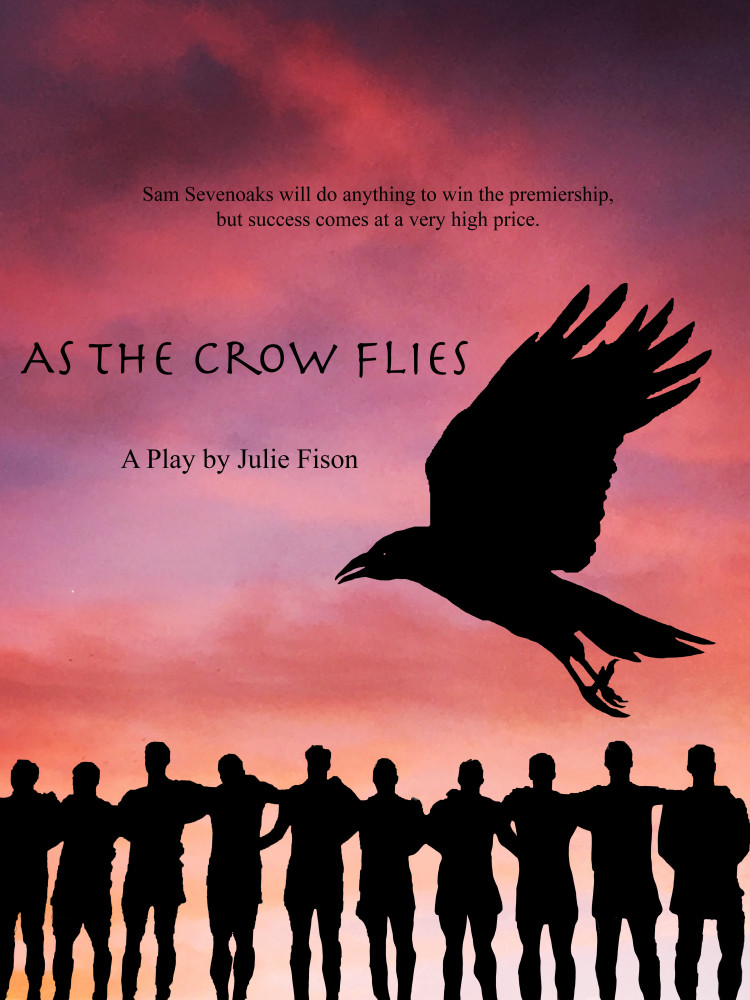 Review: "The modern context, sporting through-line and intertextual references to supernatural tropes make this an excellent resource for our Year 10 course. I believe this text will resonate with students, but I also like that it is easily adaptable to a range of teaching and learning contexts." - Brisbane Grammar School
Testimonials
Julie was popular and engaging across all our primary and high school classes. At our high school she managed an auditorium session with all our middle school students and encouraged contribution and discussion. The students enjoyed the session and it had a follow on effect in the library, with all her books going on loan and being in demand.

Faith Lutheran College, Redlands - August, 2017

We had the great pleasure to be able to organise an Author's week at our school last term. Julie was one of the fabulous authors invited to address some of our classes, receiving more positive feedback from students and their parents than about any other author. She inspired students to write and captured their imagination with stories about her real life experiences. We have worked with Julie on a number of occasions over the past couple of years, and will continue to invite her back to speak at both school and district events.

Julie Fison - Ascot State School, February, 2013.

Thanks so much for organizing the two great authors we had yesterday! Julie engaged the students really well, and the students were thrilled to hear what she had to say.
Thanks very much again.

Julie Fison - Suncoast Christian College, Book Week, August, 2013.

Thank you for recommending Julie for this year's Literature Festival Day. It was a huge success and we have had wonderful feedback from students and teachers.
'Thank you Julie for such a great day. The girls and teachers thoroughly enjoyed your sessions, it was wonderful to hear them speak so positively about the tips and drafting skills you shared.'

Julie Fison - St. Aidan's Anglican Girls' School, August, 2012

We had the pleasure of meeting Julie and watching her work with children at the City Cluster Mini-Writers Festival, held this year at our school. The response from students and staff, following your visit, was so positive that our school community would like to invite you back to work with the children of Newmarket State School in 2013. We were hoping to workshop all year levels (except Prep) in "narrative writing" and would love to book you in for next year if you are available.

Julie Fison - Newmarket State School, September, 2012.