Speaker type
Author
Illustrator / Designer
Interstate
Katherine Battersby is the critically acclaimed children's author and illustrator of Squish Rabbit, which was shortlisted for the 2012 Crichton Award and named a Notable Book in the CBCA Book of the Year Awards. Her second picture book is Brave Squish Rabbit and she has had many short stories published in The School Magazine and anthologies such as Short and Scary (Black Dog Books).
She grew up in a small coastal town in north Queensland and has always scribbled words and images. After university she worked for many years as a paediatric occupational therapist, counselling children with emotional and behavioural issues, and she has also studied graphic design. In 2012 Katherine received an Arts Queensland grant to attend the Bologna Children's Book Fair and do a residency at Britain's National Centre for Children's Literature. In 2010 Katherine was awarded a Marten Bequest Travelling Scholarship for her writing and in 2008 she won an Australian Society of Authors' mentorship.
Katherine is an experienced children's presenter, whose talks and workshops are interactive and fun. She regularly presents book talks (where she fosters a love of reading through stories and activities), writing workshops (which include a series of writing tasks that help young people create vivid stories that come to life), and illustration workshops (where participants learn how to create their own characters and capture them on the page). She has featured at children's literary festivals such as the Brisbane Writers Festival, Northern Territory Writers Festival, Voices on the Coast, Whitsunday Voices, Voices on the Range and Woodford Folk Festival and has also presented at many schools across Australia.
Katherine has several picture books and novels in the works...she adores reading, running and anime and thinks exclamation marks are evil! She currently lives in Brisbane with her slightly mad puppy and several imaginary rabbits.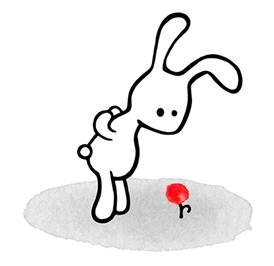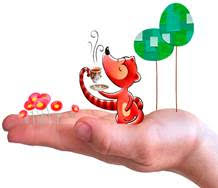 Testimonials
Katherine Battersby was our speaker and she, as always, was fabulous. She exceeded our expectations. You can't improve the experience as she's already perfect. We would definitely book her again if she was in Australia for next book week.

Katherine Battersby - C & K Paddington Community Kindergarten - August, 2016