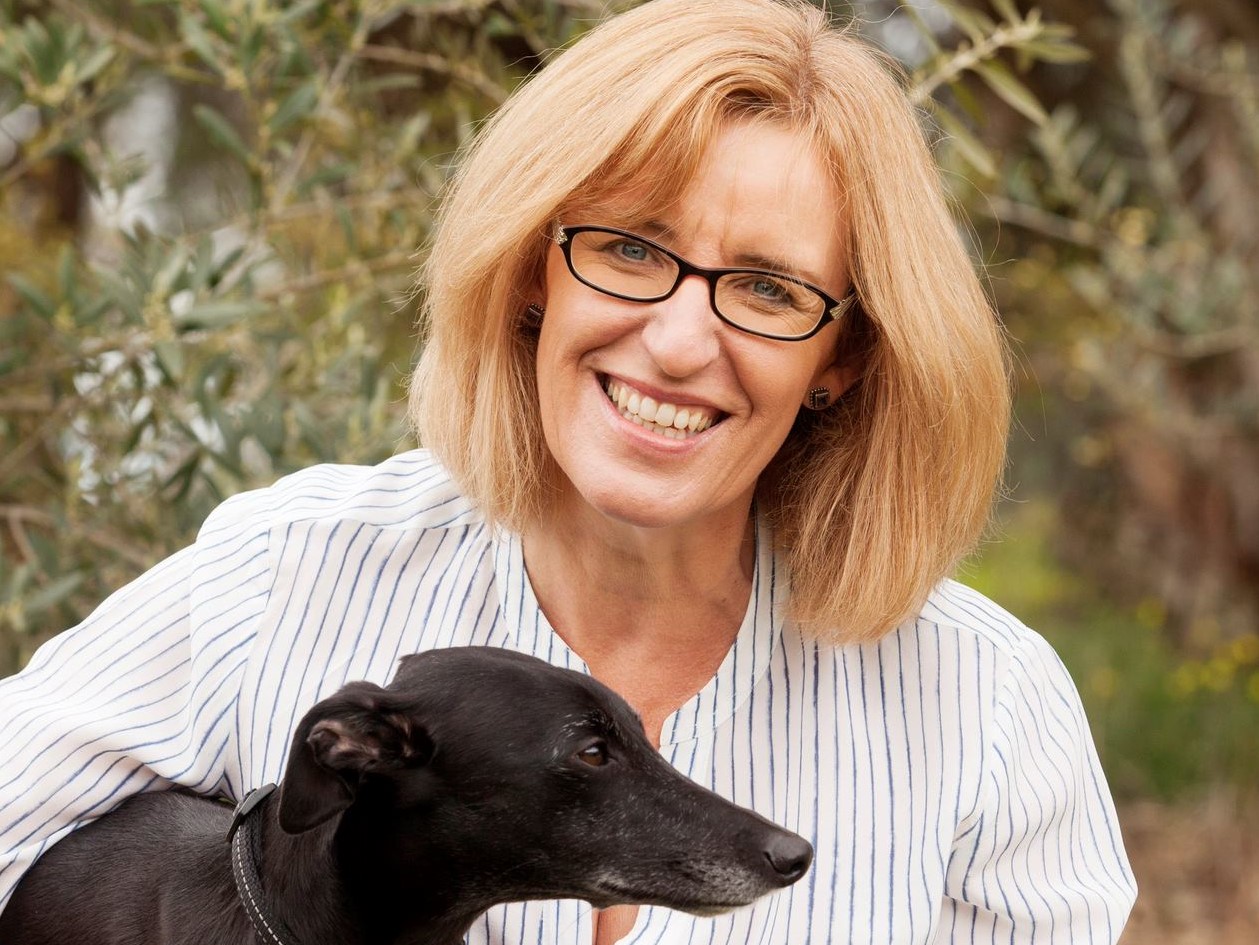 Katrina Nannestad is children's author who writes humour, adventure, action, mystery and history.
Katrina's adult years have been spent teaching in primary schools, raising boys, writing, and sharing her passion for words and stories with both children and adults. Over the last ten years, Katrina has presented author talks and workshops to thousands of school children, chugged around as guest author on Russ the Story Bus, presented at writers' festivals including Sydney, Newcastle and Bendigo Writers' Festivals, and led writing workshops for adults.
Katrina's books include:
We Are Wolves
The Girl, the Dog and the Writer - Series
The Travelling Bookshop - Series
Lottie Perkins - Series
Olive of Groves - Series
The Girl Who Brought Mischief
Red Dirt Diaries - Series
Bungaloo Creek
Rabbit, Soldier, Angel, Thief
Katrina Nannestad is an experienced teacher and presenter and has conducted author talks and writing workshops in schools for ten years. She has also presented at festivals, including Sydney, Newcastle and Bendigo Writers' Festivals.
Note: In addition to those presentations listed below, Katrina is happy to focus a presentation on a particular text or theme.
Author Talks
Primary Students (Grades 3-4 and Grades 5-6)
45 minutes - 1 hour
Having Fun With Stories
A fun, fast-paced, interactive session during which Katrina will share her passion for writing and some easy-to-use techniques that will help students when writing their own stories. There will be dress-ups, readings and giggles involved!
Infants Students (Grades Prep-2)
45 minutes
Stories, Stories Everywhere
A fun and interactive session focusing on where we can get ideas for our stories. There will be readings, dress-ups, drawing, readings and giggling involved.
Secondary Students
45 minutes - 1 hour
A World of Words
A fun, fast-paced session during which Katrina will share her journey as an author, her passion for writing and some easy-to-use techniques that will help students develop their own fascinating characters and story ideas.
Adults
Presentations to librarian, teachers, parents and aspiring authors on topics as requested/negotiated.
Writing Workshops
Primary (Grades 3-6) and Secondary Students
1 hour
Workshops are suited for a small group, no bigger than a standard class-size, so that students have time to share and receive positive feedback on their work.
Workshop theme and structure can be altered to suit your students' particular needs or interests. Please make sure to discuss this in advance of the author visit.
Workshop 1 - Developing and Revealing Character
Students will be taken through a number of short activities which will help them create an exciting new character. The strategies used in this workshop will be helpful in both planning and writing a story.
Workshop 2 - Having Fun with Words
Students will complete a number of short, fun activities in which they will learn how easy it is to transform their writing from something ordinary into something that will shine.
Infants Students (Grades K-2)
45 minutes – 1 hour
Planning a Story – the Important Bits
Students will be taken step-by-step through a process in which they use their own drawings and words to plan and write a story.
Adults
3 hours
From Seed to Story
Writing a novel really is as fun as it sounds. Sure, there's hard work involved, but there should also be a sense of joy and freedom. In this practical, pens-on workshop, Katrina will take participants through the simple (yes, really!) strategies she uses to turn the seed of an idea into a full-blown novel, with a particular focus on developing fascinating characters.
Teachers (Primary and Secondary)
2 hours
Ideas for Creative Writing in the Classroom
Teachers will be guided through a series of simple but engaging writing activities that can be used in the classroom. Get ideas for five-minute fillers, full-length lessons and lasting classroom habits. These activities will help nurture a fun environment in which students will feel confident and excited about creative writing.
Materials required for Author Sessions:
Laptop and projector.
Microphone for large group presentations - preferably a headset or clip-on microphone.
Whiteboard, markers and eraser.
Small table for props.
Testimonials
The girls learnt so much about writing, and they were inspired to read - a number of girls have already asked to read We Are Wolves - which is exactly what we hoped to achieve. The opportunities you built into the presentation for the students to engage with each other, and you, ensured they were engaged…. It has been lovely to meet you, and I hope we have a chance to work with you again in the future.

Santa Sabina College - March 2020

Thank you so much for your enthralling visit. The children and teachers loved every minute of your presentation. I have had so many at little times tell me how good it was…
Looking forward already to your next visit.

St Laurence's, Forbes - August 2018