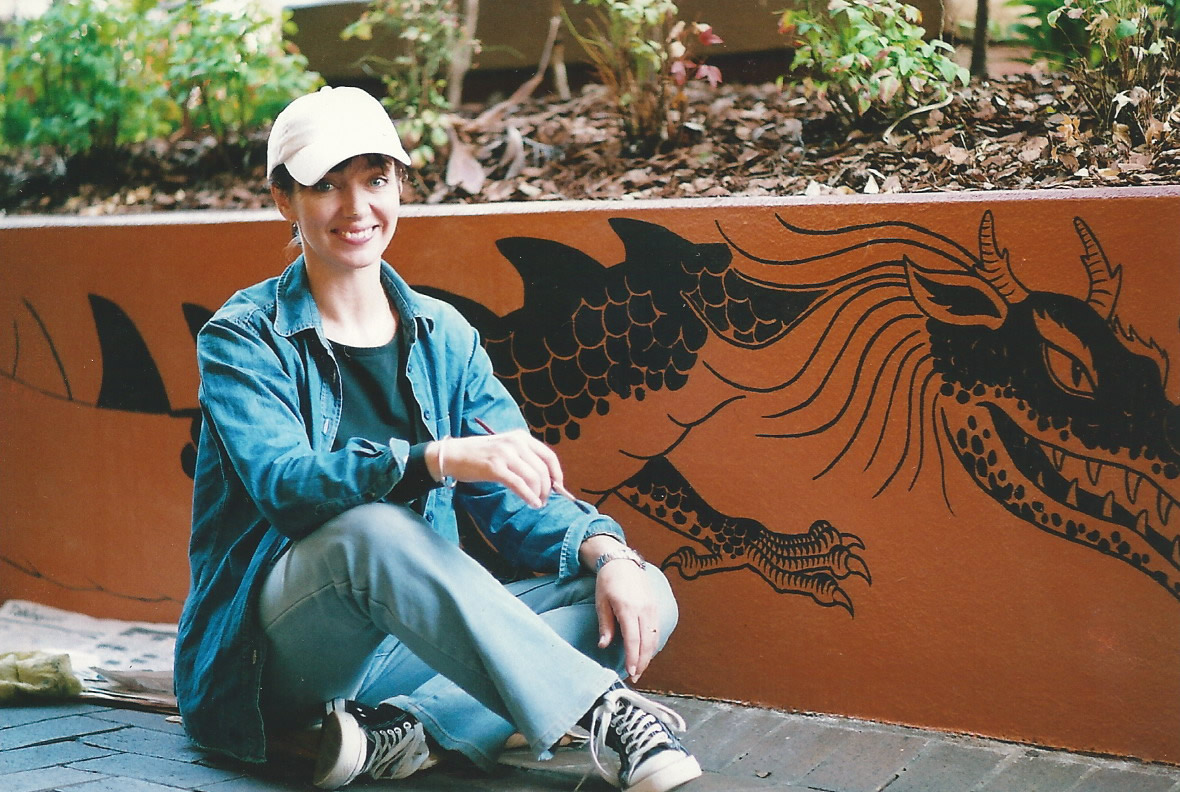 Kim has a background in educational publishing and illustrated her first book in 1992. Since then, she has produced illustrations for over 50 children's books, various magazines, posters, puzzles and other projects. Most recently she has produced illustrations for Macmillan and Eleanor Curtain Publishing. The latest book she has illustrated is Marvelous Maddie, which is due to be published by Eleanor Curtain Publishing in 2019. Kim's Publishing History
Kim has also worked on lots of mural projects both here and in the UK for a range of clients including Queensland Rail, local councils, schools, hospitals and private individuals. Numerous examples of her work can be seen around Brisbane.
Teaching is another of her passions and she has worked for many years with children from pre-school age through to high school students, running regular classes, workshops and artist in residence programs.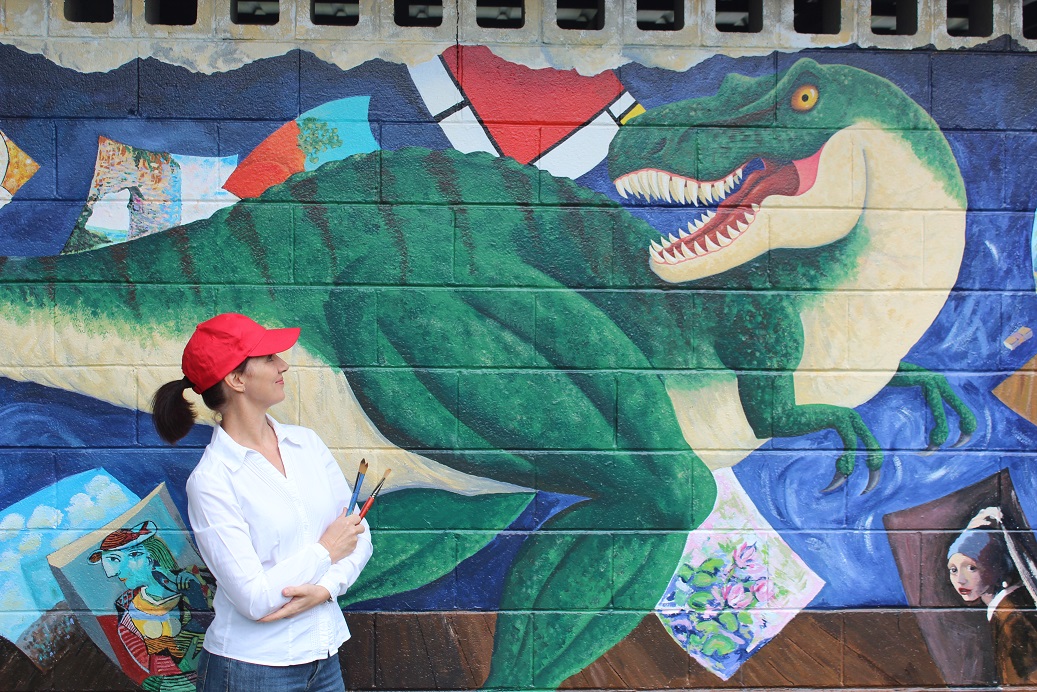 Kim enjoys drawing people and animals and loves to be surrounded by nature. She drives her husband mad on walks as she is constantly stopping to take photos or pick up interesting leaves or seed pods. She is a self-confessed hoarder of quirky objects, which she takes into class for her students to draw.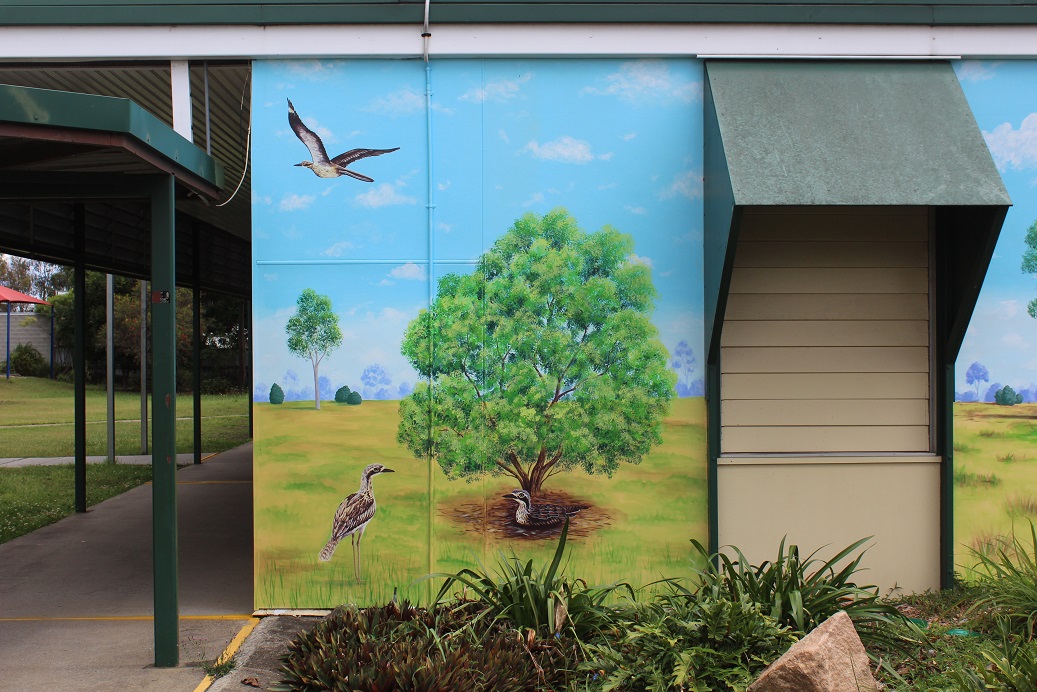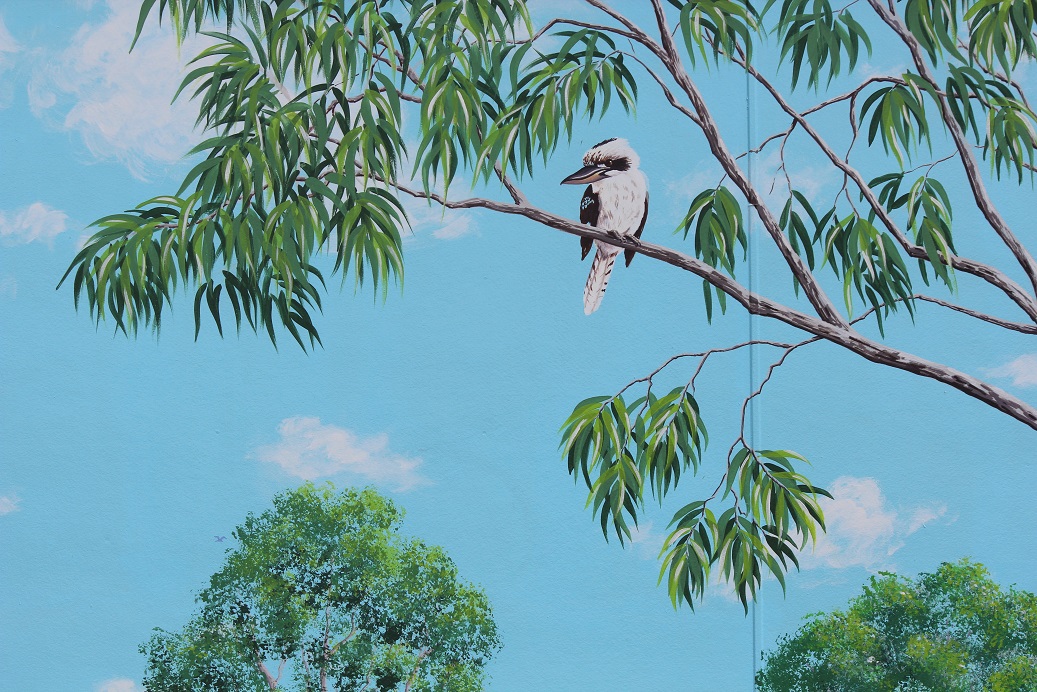 Images: Rocklea State School Mural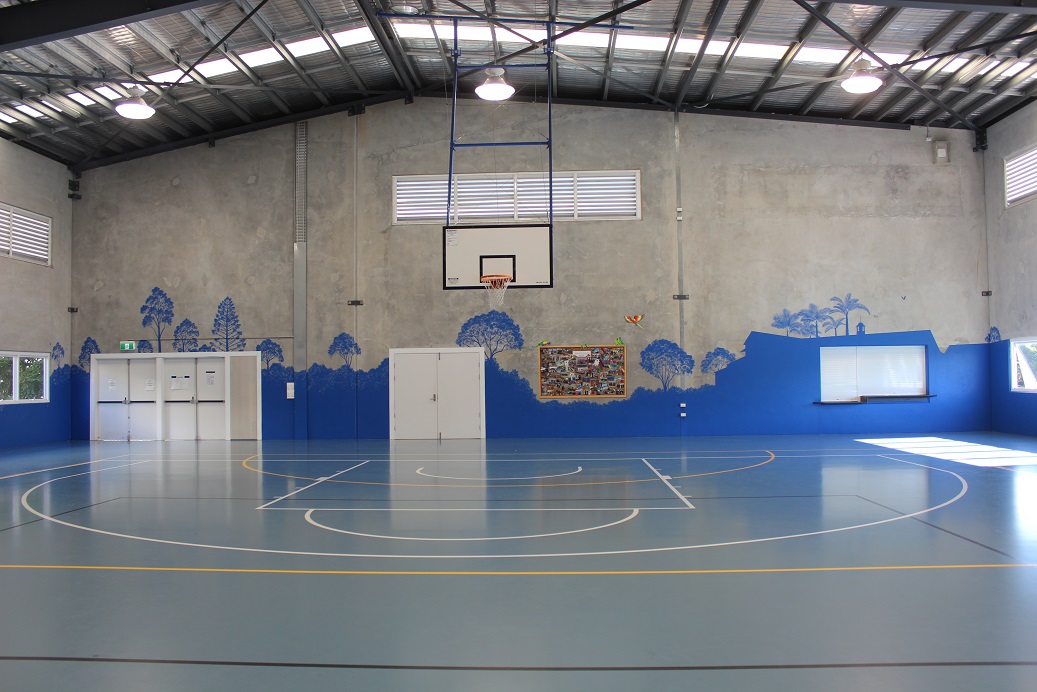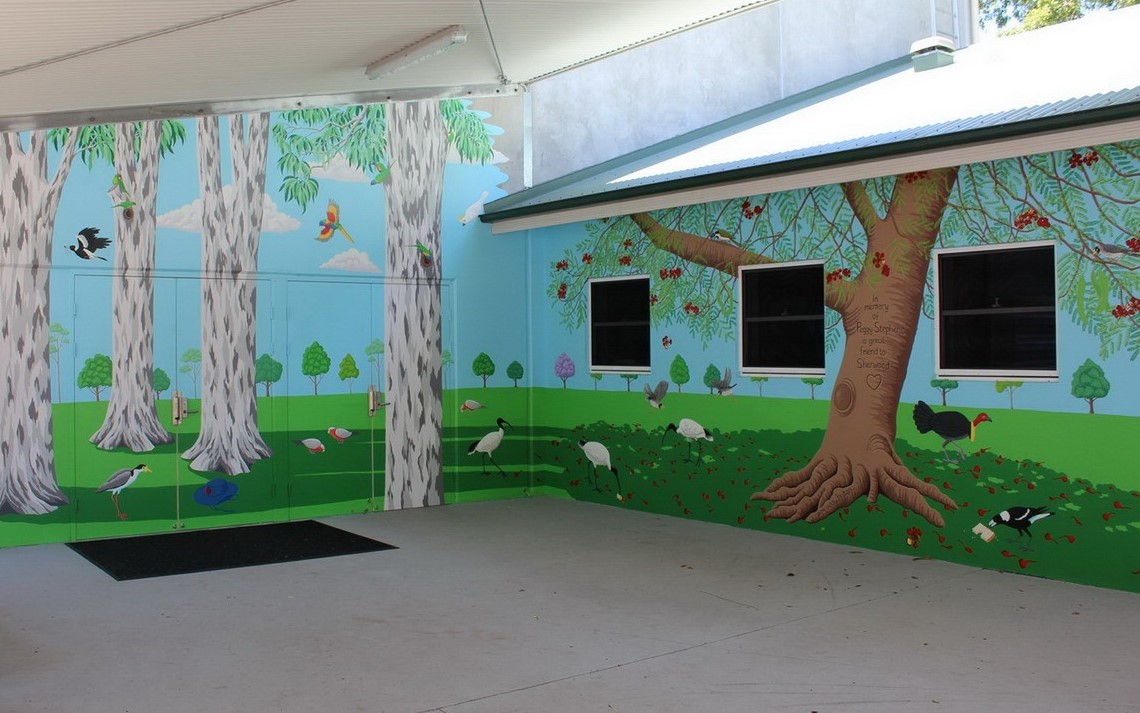 Images: Sherwood State School Murals
Testimonials
Having Kim come to our centre for her art workshops has been an amazing experience. Even children who usually have no interest in art or being inside found a lot of excitement and passion as Kim arrived each day. Her expertise really shines through as she explains often complex art concepts in a way our 4 and 5-year-olds understood. Each lesson builds on from the previous one, helping children not only understand art a little better but also shapes, colours, and other academic aspects.
We found the benefits for the children to be far more than just art skill and academic knowledge. We had a few children who found the stress of "not knowing how to draw that" overwhelming and anxiety-inducing, find a whole new confidence within art, no longer becoming upset with the worry of not knowing how to draw, but instead taking on tips and lessons from Kim to aid their art.
I would recommend Kim to anyone and everyone! This is our 3rd time having Kim at our centre and I can't wait to have her back again next year!

Jacaranda Early Learning Centre - 2019

Thank you so much for the wonderful work you did with our girls yesterday and for sharing your work with us!

St. Aidan's - 2010