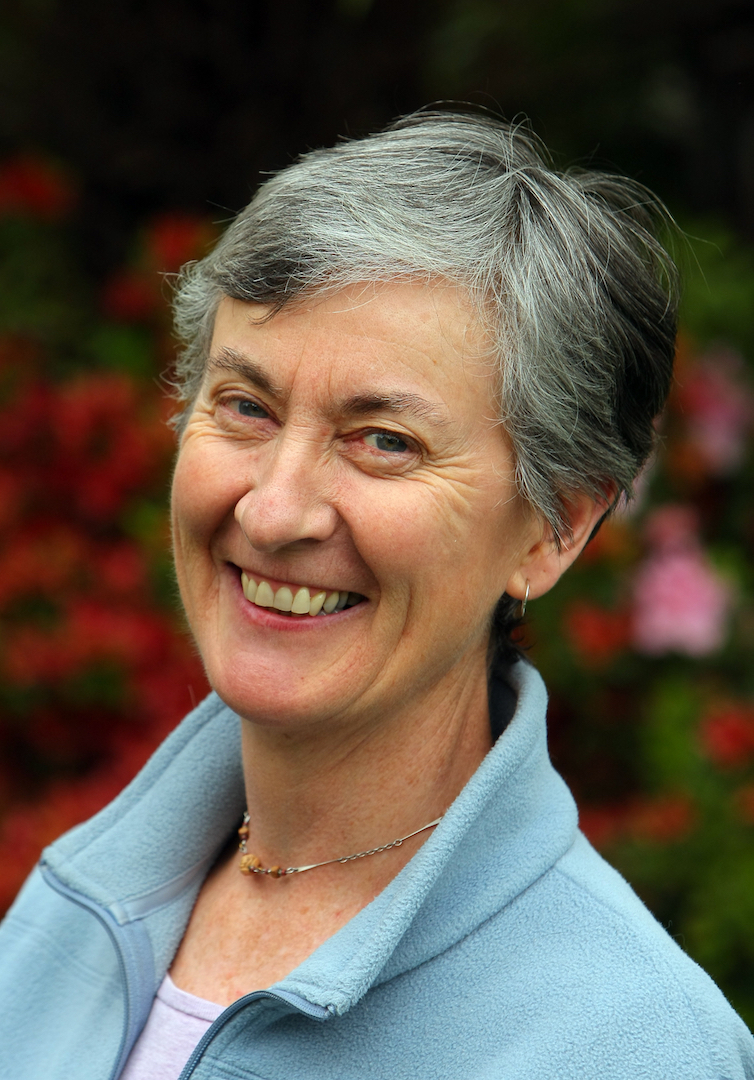 Lian Tanner has worked as a teacher, a tourist bus driver, a juggler, an editor and a professional actor. She has been dynamited while scuba diving and arrested while busking. She once spent a week in the jungles of Papua New Guinea, hunting for a Japanese soldier left over from the Second World War. It took her a while to realise that all this was preparation for becoming a writer.
Lian was inspired by an over-protected boy (and her own wild childhood) to write her best-selling Keepers Trilogy, which has been translated into eleven languages and won two consecutive Aurealis Awards for Best Australian Children's Fantasy. A story about her uncle running away to Antarctica started her thinking about the Hidden series, which was shortlisted for two Aurealis Awards and received three starred reviews from School Library Journal (USA). And a conman she met in Madrid was the inspiration for the Rogues trilogy, which has also been shortlisted for two Aurealis Awards.
Lian's picture book, Ella and the Ocean, illustrated by Jonathan Bentley, won the 2020 Patricia Wrightson Prize for Children's Literature, as part of the NSW Premier's Literary Awards! Her new novel, A Clue for Clara, featuring a very determined chook, will be published by Allen & Unwin in August 2020.
Lian's books:
Ella and the Ocean – a picture book (2019)
Ella lived in the red-dirt country
where the earth was as dry as old bones
and it hadn't rained
for years
and years
and years.
One night, Ella dreamt of the ocean…
A very Australian story of drought and renewal, of family, of imagination and of the power of hope. Illustrated by Jonathan Bentley, the CBCA Notable illustrator of Where is Bear?

The Rogues Trilogy: Accidental Heroes (2017), Secret Guardians (2018), & Haunted Warriors (2019)
A talking cat, a girl who trusts no one and a boy who trusts everyone are caught up in a plot to kill the Heir to the Faithful Throne. If they want to survive, and save the life of the Young Margrave, they must learn to use the magic that no one else believes in.
A thrilling fantasy adventure for 9-13 year olds, set in the same world as The Keepers trilogy.

The Hidden series: Ice Breaker (2014), Sunker's Deep (2015), & Fetcher's Song (2016)
Twelve-year-old Petrel is an outcast, the lowest of the low on an ancient icebreaker that has been following the same course for three hundred years. When she finds a boy frozen on an iceberg, she hides him away in the forgotten corners of the ship, hoping he will be her friend.
But the ship is guarding a secret. A secret that could change the world. A secret that the boy has been sent to destroy, along with the ship and everyone on it.
The Keepers Trilogy: Museum of Thieves (2010), City of Lies (2011) & Path of Beasts (2012)
Have you ever met a brizzlehound? Or a slaughterbird? Have you ever wondered what it would be like to spend the first twelve years of your life in chains?
Goldie Roth lives in the city of Jewel, where impatience is a sin, and boldness is a crime. When she runs away to the mysterious Museum of Dunt, she meets a boy named Toadspit and discovers dangerous secrets.
Goldie and Toadspit have a talent for thieving. Which is just as well, because the treacherous Fugleman has his own plans for the museum – plans that threaten the lives of everyone Goldie loves. And it will take a very bold thief to stop him.
AUTHOR TALK FOR KIDS
Includes nail-biting storytelling, lots of audience participation, and the revelation of writing secrets that will inspire both reluctant and enthusiastic writers.
AUTHOR TALK FOR ADULTS
Why is writing a novel like a quest? This entertaining and informative talk guides the audience through the crucial parts of the writing process, with the help of stories from Lian's life and work.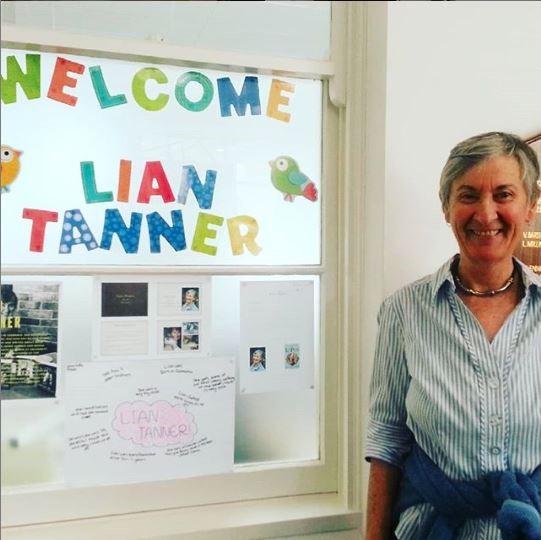 WORKSHOPS FOR KIDS
1. Whispers in the Dark: how to build your own fantasy world
This workshop takes students step by step through the process of building a fantasy world. It is particularly suitable for children interested in fantasy and/or creative writing, but it also works well for a general class.
2. The Imagination Olympics
A fast moving workshop where teams compete against each other to build a story, with a hero/heroine, a magical object and an amazing map. Particularly suitable for a general class of mixed abilities.
NB: With a bit of notice, Lian can also tailor a workshop to your requirements.
Testimonials
It was wonderful you were able to visit Prospect High and share ideas of storytelling, and the power of daydreaming and imagination. The feedback from students was very positive. Those students who participated in the workshop loved the fast paced activity and were excited with the amount of brainstorming they were able to do/achieve and how quickly a story came together.

Prospect High School - August 2019

Lian was absolutely marvellous leaving staff and students most inspired to write. The way she interacted with the students was great, she had a real knack for making the children feel that their writing was valuable and worth pursuing, that they were in fact writers. Staff also mentioned gaining lots of tips and new approaches.

Bellerive Primary School - July 2019

Lian held her audience in the palm of her hand for the entire time. She spun her stories and the girls were caught up in the imagination and creativity of Lian's storytelling and taken to an exciting and adventurous place of their own designing. The teachers were all very impressed with the visit, and many stayed to listen as they too were spellbound by Lian's stories. The Year 3 girls who had not read any of Lian's books (and are now queuing up to start "The Rogues") enjoyed the session and learned as much as the older girls who had read her books. I am so very happy with Lian's visit, a friendly and welcoming visitor who was able to capture the imaginations of over 200 girls and lead them on a wonderful literary adventure - and all before morning tea on a Monday morning.

Kambala Girls School - August 2018