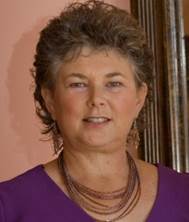 Speaker type
Author
Poet
Educational consultant
Interstate
Lorraine Marwood is both an accomplished literary and children's poet and children's / YA author.
She also writes strategies to teach poetry writing to children and adults. She has five collections of poems published for children, the latest being Guinea Pig town and Other Poems About Animals in 2013.
Lorraine is based in Bendigo, Victoria and writes from a rural and regional background. She has a passion for the history of the goldfields as reflected in Ratwhiskers and Me. Her work was recognised with her verse novel Star Jumps winning the 2010 Prime Minister's award, children's section.
Her poems have appeared in many anthologies and regularly appear in the School Magazine New South Wales.
Testimonials
Lorraine was a fantastic speaker. She gave the students ideas of how poets work and ran a workshop to practise the skills, so there was a good balance between the theory and the practise which is better for primary students. Her introductory session was also informative and her reading of the poems was good. Just having the opportunity to meet a writer and poet is an experience too.

Lorraine Marwood - Lowther Hall Anglican School, October, 2013.