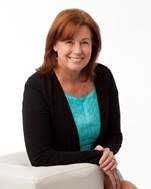 Speaker type
Author
Educational consultant
Motivational
Interstate
Virtual visits

Louise Park draws from a strong background in Education and literacy to produce her blockbuster bestsellers that include Zac Power Test Drives and Spy Recruit and Boy vs Beast. She has taught primary school children of all ages, trained teachers in literacy education, created and developed successful reading resources to help children crack the reading code, and published books that have ignited such a love of reading in children that she has parents writing to her on a daily basis to thank her.
Louise's books dominated the top ten slots on the children's charts in 2013 when she held eight of the ten most coveted positions in publishing. She also holds position nine on the prestigious '10 best-selling books of all time in Australia' (adults, children's, fiction and nonfiction) with total sales over 3 million.
Louise writes successful series' under her own name including The Harriet Clare stories and Star Girl, as well as the hugely successful pseudonyms: H. I. Larry, Mac Park and Poppy Rose.