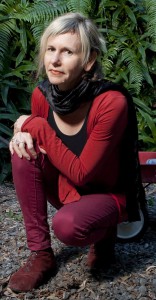 Speaker type
Storyteller / Performer
Educational consultant
Louise is a professional storyteller and lecturer in education at the University of Queensland with experience in early childhood education and care that spans more than two decades. For more than twenty years Louise has shared stories with audiences across various settings and presented workshops on the art of storytelling with young children.
In 2010 Louise was awarded a Doctor of Philosophy for her study titled: Young children's active citizenship: Storytelling, stories and social actions. The study investigated a prep class's social actions in response to the telling of stories that made social justice issues visible. Louise is passionate about storytelling for its capacity to cultivate imagination and deepen understanding of humanity, and consequently advocates for storytelling as a teaching tool that captivates hearts and minds with learning that smoulders long after the story has ended.
She has three children of her own to explore the wonders of childhood with and firmly believes that learning should be enjoyable for both adults and children. And a good story can readily do this.
Louise's sessions can provide:
Workshops, seminars, lectures on storytelling in education, exploring the possibilities for both educators and children as storytellers.
Storytelling performances that provoke learning - customised to issues / topics groups are focussing on.