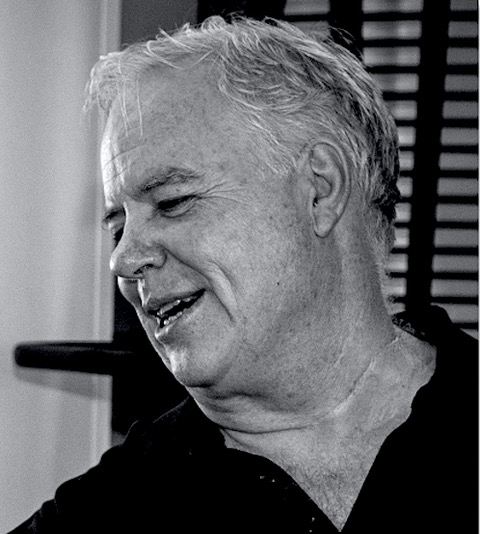 Over twenty years ago Mark Svendsen received news he would be published in book form for the first time. Now he has more than a dozen books to his credit.
Like all teachers, Mark loves to 'see the light go on' in kids' eyes, particularly when they 'get' literary devices and descriptive language. He believes that through age-appropriate challenges, students can discover for themselves how their own simple self-directed effort can make the ordinary shine.
Mark's works of poetry, picture books, junior fiction and young adult fiction, are published by UQP (Jam Roll), Hachette, Lothian Books, Houghton Mifflin (USA) and Random House (Woolshed). Mark has also written lyrics for choral symphonies and songs, and is in negotiation with the Queensland Symphony Orchestra regarding a commission for a story to be accompanied by music for regional Queensland kids.
Mark's philosophy in workshops and author talks on either poetry or narratives for children of any age – from Prep to adult – is that:
Success Is The Best Motivation!
Let Mark challenge writers of any age to success in his workshops, or be inspired by his author talks.
Mark's Latest Books:
As Hammers Fall
- Joseph Hill is a passionate idealist. He believes in socialism and peace. But life is complicated. Joe Hill is also in love with his best mate's girl, friends with the 'treacherous' Russian émigrés and firebrand trade unionists, is a pacifist fighting the forced conscription of men to the army, the son of radical Socialists and, in spite of all, needs to keep believing that only the Revolution can heal the planet.
As old world certainties crumble around him, Joe Hill must try to make sense of the maelstrom of social and personal change, insecurity, pandemic and betrayals that the First World War and its aftermath brings.
Poison Under Their Lips
- Arthur Wilbraham is lost - between love and hate, between his romantic vision of an earthly heaven and his descent into a very personal hell. Is it ever possible to forgive the unforgivable? Will he find his way? Can he earn his redemption?
In the year 1876, Arthur Wilbraham, an idealistic young Christian, comes from South Australia to the Colony of Queensland, Australia, to join the Native Police Force. Under the infamous Lieutenant Frederick Wheeler, his education in the methods of this notorious police force begins.
Testimonials
Mark was receptive to the creative writing focus areas as outlined by the students and had prepared materials to support them in this regard. Mark's presentation was engaging and he was encouraging of the students' efforts. He was also generous in the sharing of, not only his knowledge but his resources. We hope Mark is keen to work with our Creative Writing class again.

Rockhampton State High School - March 2023

Mark's visit absolutely met expectations, he worked with students individually on drafts. He has a great way of getting his message across to the kids. He is very relatable. The kids thoroughly enjoy his visits.

Mark Svendsen - Condamine State School - October 2016

Mark's visit met and exceeded our expectations.

This is the second time Mark has visited. It was great for the kids to have that prior relationship. They loved the sessions!

We are in the process of booking a 3rd visit for Term 4 - thank you so much!

Mark Svendsen - Condamine State School - August 2016

Mark was fantastic - his visit met and exceeded our expectations! Great with the kids and staff. Gave the students an insight into how to create stories and what it is like to be an author.

Mark Svendsen - Condamine State School, May 2016

• Mark was such a resource! So much knowledge.
• Every teacher should have been here today.
• I never really got 'show don't tell' until Mark explained it. Thank-you!
• A great day – left motivated and engaged to use the power of narrative.
• Thanks Mark, I get it now.
• Love the learning activities that you can try tomorrow!
• More teachers needed to access this PD directly…
• Very entertaining and great way to stretch out descriptions to add emotions
• The day was well-planned and the speakers were informative and entertaining. I enjoyed the workshop 'hands on' with Mark Svendsen.
• Wonderful! How do I get Mark to my school?

Mark Svendsen - Responses from participating teachers collated by Sue Hamilton-Smith, Literacy Project Officer, Mackay Whitsunday Region, Education Qld.