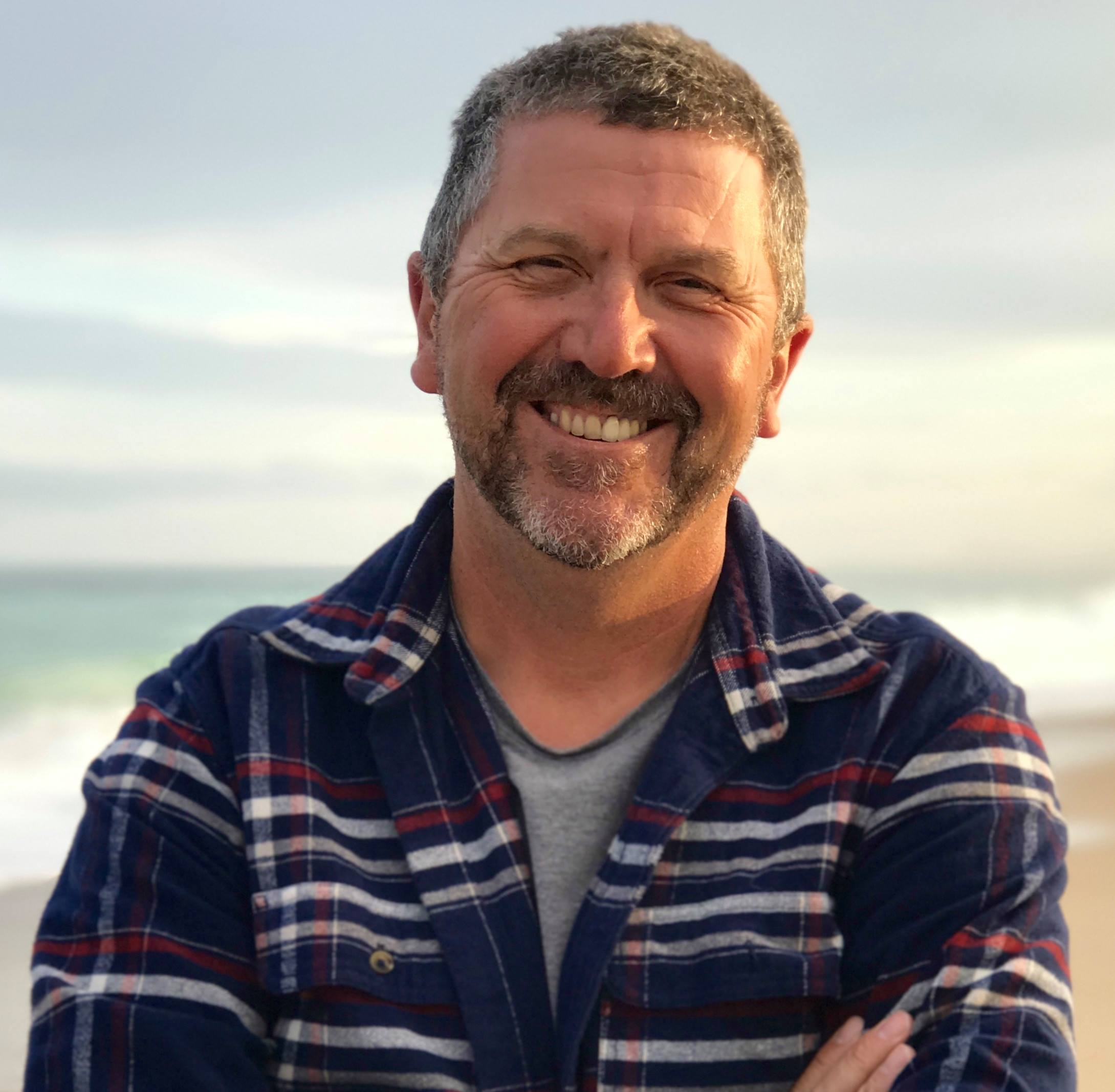 Speaker type
Author
Illustrator / Designer
Virtual visits


An engaging and comedic speaker, Martin Ed Chatterton has been writing, illustrating and performing successfully around the world for the last thirty years appearing extensively at schools, festivals, conferences, TV and radio in the UK, Australia, India, China and the USA. His books for children and adults have been published in more than a dozen languages, and have won or been shortlisted in multiple awards in the UK, US and Australia including being shortlisted for the 2018 Lollies Award in the UK (formerly the Road Dahl Prize) and for an ARIA (with Pat Davern) in 2016. He has illustrated books by some of the leading names in children's literature and has an ongoing co-writing relationship with global publishing phenomenon, James Patterson. As 'Ed Chatterton', he writes adult crime fiction, screenplays for TV and film and in 2017 completed his PhD on slavery.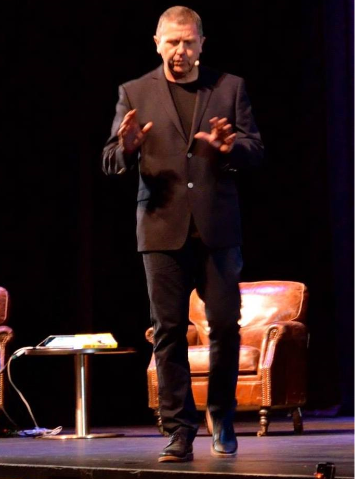 Martin's performances feature large-scale interactive 'live' drawing, 'mind-reading' and plenty of audience participation. Wide-ranging and funny, the sessions include sharply targeted insights into different kinds of writing, the intricacies of the publishing industry, the telling of tall tales, story 'beginnings', and personalised dissections of what goes into a book, all of which draw and expand on Martin's thirty year writing and illustrating journey. Martin is skilled at delivering key educational motivation contained within an entertaining external package and is particularly adept at engaging reluctant readers. Martin has appeared in front of audiences of over a thousand but is equally at home in more intimate settings.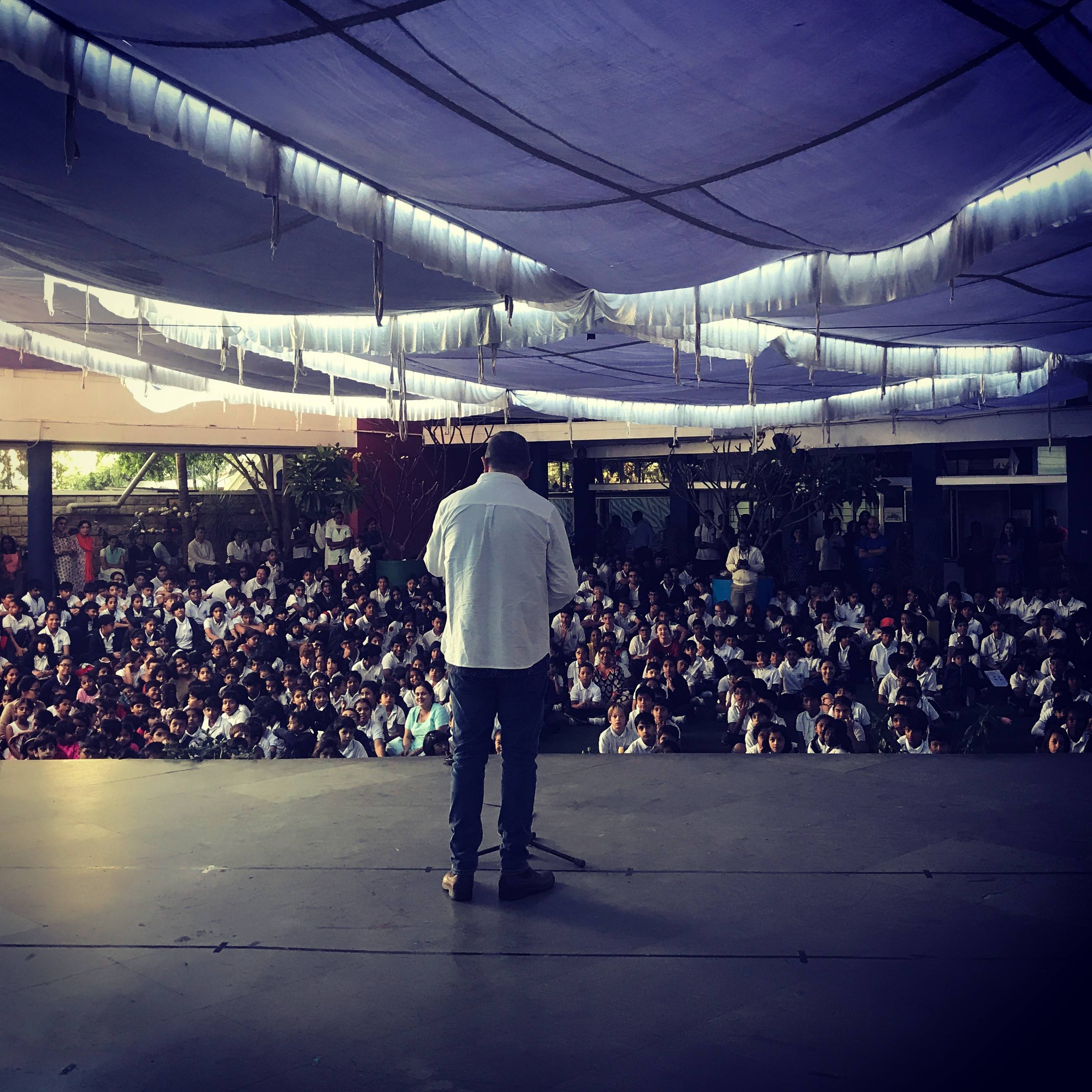 Martin's sessions run across all age grades and are tailored accordingly. As a globally successful and experienced children's writer and illustrator his 'core' sessions are ideal for grades 3-7. Higher grades benefit from his broader writing skills, as a crime fiction writer, screenwriter and via his work as an academic. At the upper end of the school in grades 10, 11 and 12, Martin shifts the focus to thought-provoking subjects emerging from his PhD: most notably slavery, history, art as witness, themes of memory, and a more in-depth examination of the differing approaches to writing. A recent tour of China saw him perform/present from age 3 (yes, THREE) up to age 18...on the same day!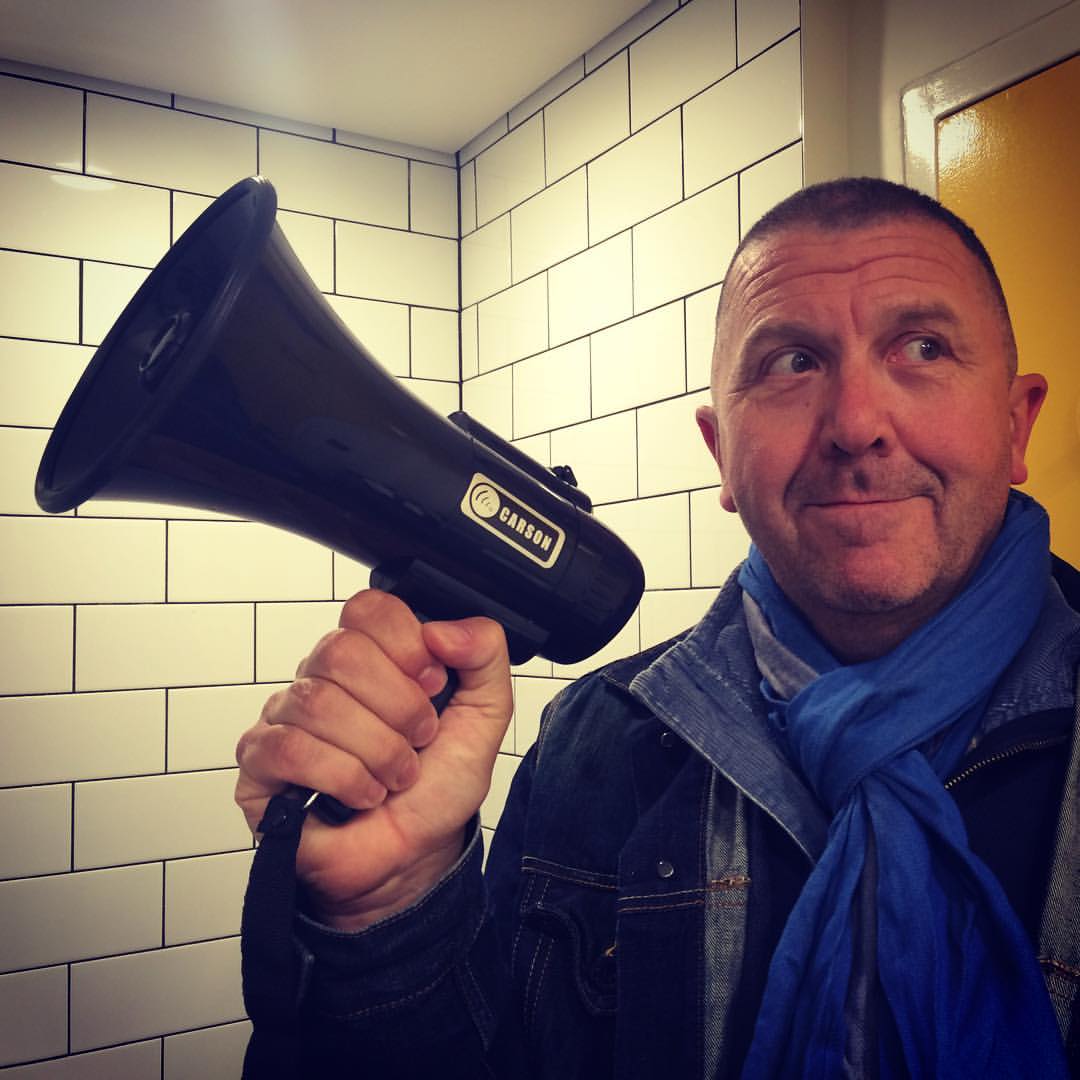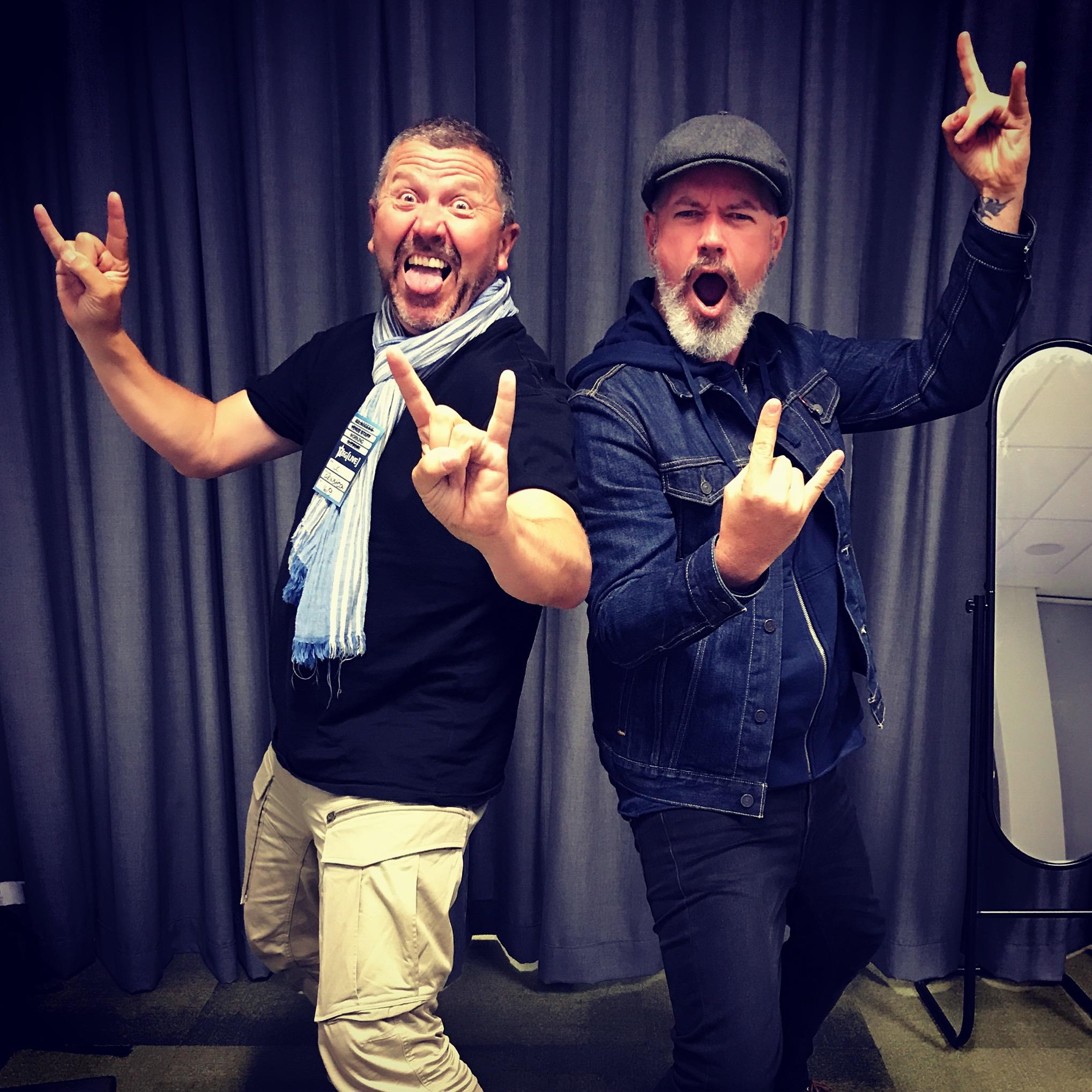 You can get an idea of what to expect by visiting Martin's website (worldofchatterton.com) and watching the short video, The Banana Chronicles on the Performing page.
Testimonials
Wow! What energy and enthusiasm. Martin is an extremely talented performer, illustrator and author. Engaging is an understatement, the library was literally filled with screams of delight. Lots of fun, laughter and pure joy. Martin has a very keen sense of humour that kids just love. Our students were in awe watching him draw during the session and are delighted that they can keep the drawings. His most recent book "Winter of the White Bear" is thought provoking and the multi-media presentation captivated the students. Interwoven within the session a wonderful balance of intriguing facts, global connections and encouragement for our students to be readers. Martin and his manager Annie were both charming, generous guests, so very organised, and pleasant. We thoroughly enjoyed the visit and his books raced off the library shelves immediately. Martin and Annie are literary guests to put on your "bucket list".

Trinity Lutheran College - October 2020

a breath of creative fresh air . . .
-Ipswich Grammar

What a wonderful experience we had with Martin and Annie. The walls of the school are now adorned with his wonderful illustrations. The children really took so much from the experience and are now budding authors and illustrations, thanks to Martin's inspiration. We can't wait to invite them back already.
-HD Wanda School, Qingdao, China

Martin did a fantastic workshop at our school during the two days . Both teachers and students like him so much!
-YC International School Gubei, Shanghai, China

The stories were great and the illustrations amazing. A great start to our Book Week!
-Danebank School for Girls, WA

Martin's visit to Stonehill during Book Week was an absolute success! Martin was relevant, engaging and inspiring.
-Stonehill International School, Bangalore, India

I want to thank you for sending Martin to us. I very very strongly recommend you to send him to as many schools as possible!
-Bangalore International School, Bangalore, India

Thanks for a great performance. The feedback from the students was very positive and they were ertainly impressed by your drawing skills and wicked sense of humour!
-Goodwood Primary, SA

Thank you very for your performance today. The school has been buzzing from it all afternoon!
-Fulham North Primary, SA

What a great success. I found Martin personable and he had a great manner with our students. His presentation was engaging and he was able to accommodate some of the ideas I thought our students needed from an author visit.
-Barker College Jnr School, Sydney

The children were thrilled by the talk. The feedback has been excellent.
-Burwood PS, Sydney

The children loved seeing the process that Martin engages in when illustrating and contributing their ideas. He captured their imagination and encouraged them to experiment with ideas and drawing!
-Veresdale State School and Woodhill State School.

Recent Testimonials - Martin Chatterton

The day was excellent and Martin was fantastic!! I have had nothing but great feedback. Martin absolutely met, and exceeded, expectations. I had him as a large group speaker, and this was awesome as he was able to keep 100 students interested and involved.
I don't believe there is a way to improve, as all speakers (Martin Chatterton, Simon Higgins and Tristan Bancks) were professional and brilliant.
I would like to run this day again next year, and would book all three authors again, and would not hesitate to book through Speaker's Ink.

Martin Chatterton - Helensvale SHS, July, 2013.

Just wanted to email you to let you know how much the students enjoyed your visit during Enrichment Day. Their comments were overwhelmingly positive.
Thankyou for all your preparation and effort in creating the workshops that the children enjoyed.

Martin Chatterton - Robertson State School, 2012

We thoroughly enjoyed having Martin today. He was so obliging and easy to get on with, had a great rapport with our Year 5 and 6 boys, and conducted a highly interesting and entertaining session with them. Many of our boys enjoy drawing, so Martin speaking about illustration was perfect and kept them totally involved. He has a very good manner with this age group, and included the boys, asking them for their opinions and giving them interesting facts and tips about illustration. Students and teachers alike loved the sessions today, and I wouldn't hesitate to recommend Martin to other schools.

Martin Chatterton - Iona College, August, 2011