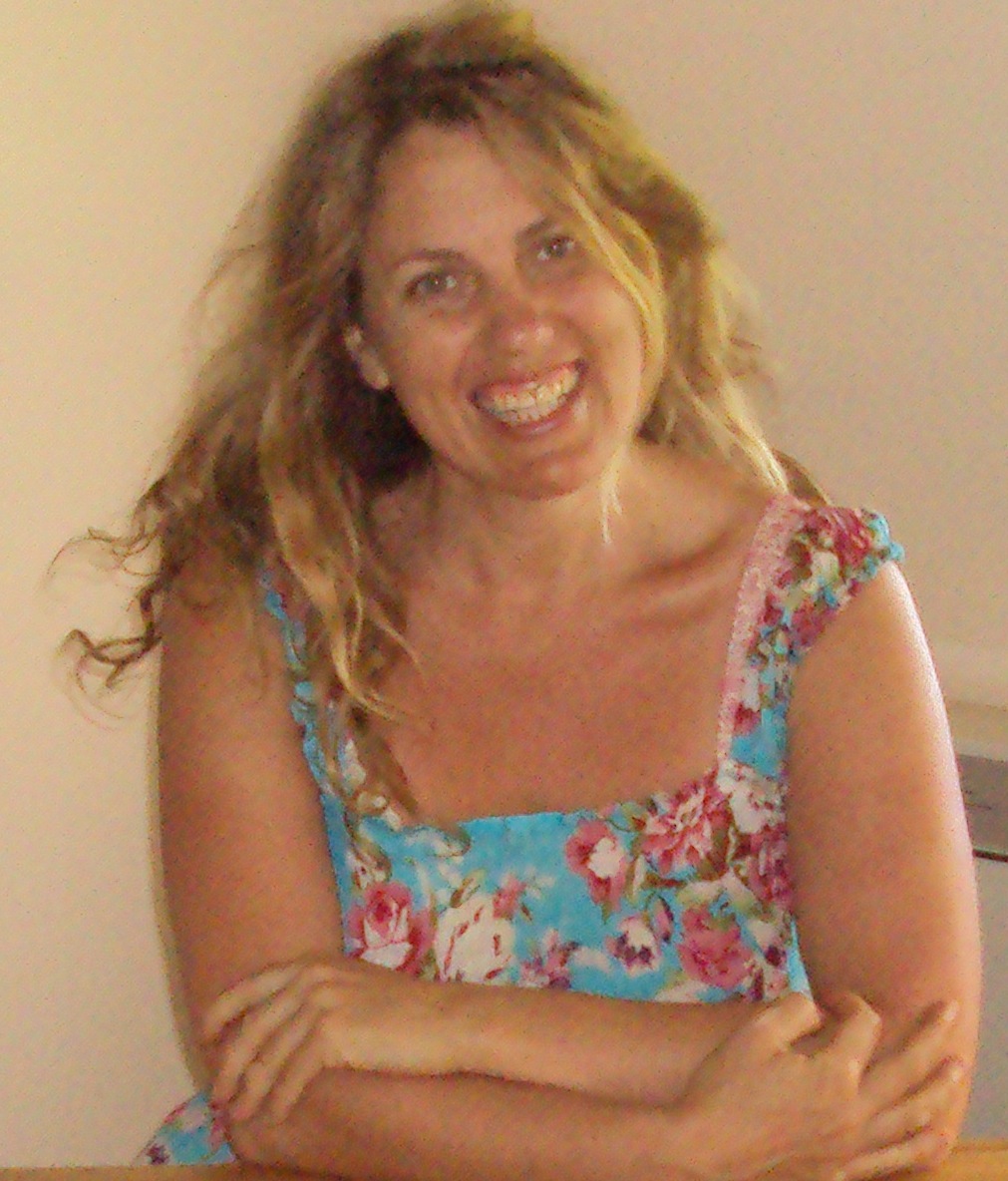 Speaker type
Author
Educational consultant
Melaina Faranda cashed in university prizes for literature to wander the world. She has trekked amongst tigers and Himalayan bandits, nearly been swept off a cliff by a griffin, slept on cardboard with an incontinent Italian baby rabbit, lived in a tree house on the side of a Hawaiian volcano, in a yurt filled with crystals, and as a ghost in a grand old Hudson river mansion. Melaina's spirits have been crushed by Majorcan snails' tenacious dedication to lettuces, and she has narrowly avoided being stampeded by middle-aged German Chicken dancers and attacked by a Balinese monkey with a light bulb in its mouth. Far, far wilder -- she has enjoyed braving the asphalt gauntlet for over fifteen years as a trained English teacher in numerous secondary, Steiner, Special Needs and Primary schools throughout Australia. The desire to be popular and a horror of the riot act, led her to tell stories as a form of crowd control where henchmen students hissed - 'SHUDDDUPPP! SHE'S GOING TO TELL A STORY!' A love for these students led Melaina to establish personal development groups for teenagers and from there - to writing an international Young Adult series: The Circle.
Passions for quirky travel, random facts, bizarre science, wicked wordplay and swashbuckling global adventure come together in her children's series: Abacus Aardvark, written under the pseudonym: MJ Holiday (to be published by Pan in 2009). She will have eight books published in 2008 and 2009 including Young Adult novels: Big Sky (Allen & Unwin), Jack No Name, Avatar, The Glass Boy, and Stand Up (Heinemann) and Freeman's Feats (Pearson).
Melaina is a popular speaker - in demand for her passionate, generous and inspiring style as well as her familiarity with young people and understanding of what students and teachers want. With special interests in just about everything - oddities, the supernatural, eating disorders and body image, the environment, fairy tales, genetic science, animal heroes, bull-throwing, mythology, Venetian glass-blowing and anything else that can make classroom walls fly away and imbue the world with wonder - her presentations are as entertaining as they are educational.
View Melaina's School Information Flyer
Melaina designs and delivers workshops for specific curriculum or organisation needs.
Participants have fun and learn key writing techniques and tools in workshops and presentations that are accessible, sparky, informative, practical and empowering. Workshops regularly requested include:
Dueling with Dragons – Fantasy Writing for Kids
Story-starting through the Senses
Kick starting Creativity, Making Bad Writing Better and Good Writing Great – Self-Editing Essentials
Catch a Rising Star – Tools and Tips for Writing Young Adult Fiction
Conjuring Stories – The Imagination's Inner Magician
as well as mentoring and writing workshop intensives for senior secondary students geared towards improving Core Skills or HSC performance.
Testimonials
Melaina was an excellent choice as author-in-residence for 2 days recently. We gave her the brief to assist our Year 9 boys in beginning their Mystery narrative writing assessment. Melaina encouraged the Year 9 boys to develop their plot and use hook sentences to "get the reader in" and strong verbs to improve their writing. Melaina's use of entertaining personal stories and imaginative scenarios kept the classes intrigued and inspired to write more. One teacher commented that it was "the most engaged" she had ever seen Year 9 boys with a visiting author. Melaina came very well prepared and engaged with the boys enthusiastically.

Melaina was also the VIP guest at our Year 5-6 and Year 7-12 book clubs. The boys loved learning about the process involved in becoming a published author and she encouraged all aspiring writers to follow their dreams. Her warm and endearing manner with the boys of all ages was fantastic.

Iona College - May, 2017

Melaina was an inspiration. From the very beginning of her presentation she kept the student's attention. We currently have our Book Week display up and are focusing on the slogan ' Australia : Story country'. She incorporated it and her storytelling appeared effortless. She challenged the students to analyse the tools she had used. We are now using her techniques in our Book Week classes and are getting the students to continue telling stories around our camp fire.

Melaina Faranda - St Peters Lutheran College - August 2016

We have just completed our Book Week activities and I have a moment to thank you for organising Melaina. The students were engaged and inspired.
Melaina is a very entertaining speaker and the students responded in a very positive manner.

Melaina Faranda - St. Andrew - 2014

This is the second year we have had Melaina as a writer-in-residence and her sessions were very well received. Her infectious enthusiasm and deep understanding of her audience and subject matter are a great combination. We shall probably have her back next year.

Melaina Faranda - The Glennie School, April, 2014.

Melaina's visit exceeded expectation. We are keen to have a repeat performance around the same time next year if possible so if you can keep us in mind that would be great!!

Melaina Faranda - The Glennie School, Toowoomba, April, 2013.