Speaker type
Author
Non-fiction
Journalist / Feature writer
Virtual visits

Author, Journalist and photographer Mohammed Massoud Morsi was born in Copenhagen in 1975 and promptly started a roving lifestyle, moving to Egypt with his Egyptian parents, then back to Denmark to further his schooling. He was drawn to writing from an early age and found his calling in places far beyond the news fronts, and into human wastelands––light years from the trodden tourist runs.
Morsi spent almost two decades as a freelance journalist and photographer immersed in communities with forgotten people and conflicts around the world. He primarily worked for NGOs and published feature articles in Danish newspapers. Along the way, he also held a wide variety of jobs (airline programmer, forklift driver, fisherman, etc.) and expressed an entrepreneurial flair establishing a photographic academy in Copenhagen, building a school in a Phnom Penh slum, growing herbs guerrilla style and farming rabbits in Egypt.
Morsi's intimate images, whether from the edge of an AIDS hospital bed, from a rubbish dump with rubbish pickers in Cambodia, from the turmoil of the Gaza Strip or in South Lebanon, all reflect his deep sense of justice.
Morsi's life experiences have given him a rich matrix which looks to important questions, finding what is quintessentially human within much broader struggles. He is a natural storyteller with compelling authenticity and an exquisite feeling for romance, at once sensitive and earthy.
Morsi's fiction and non-fiction have appeared in Australian and international publications. He has authored three novels and five non-fiction books.His latest book The Palace of Angels was short-listed for the 2020 NSW Premiers Literary Award - The Christina Stead Prize For Fiction. He lived in Europe, Africa and Asia before taking up residence in Australia in 2011. Now a citizen, he continues his writing and lives in Perth with his son, Zaki.
Talk Topics Include:
Change
Cultural Competency
Diversity
Human Rights
Immigration
Journalism
Media
Race & Racism
Refugees
Social Justice
Social Issues
Writing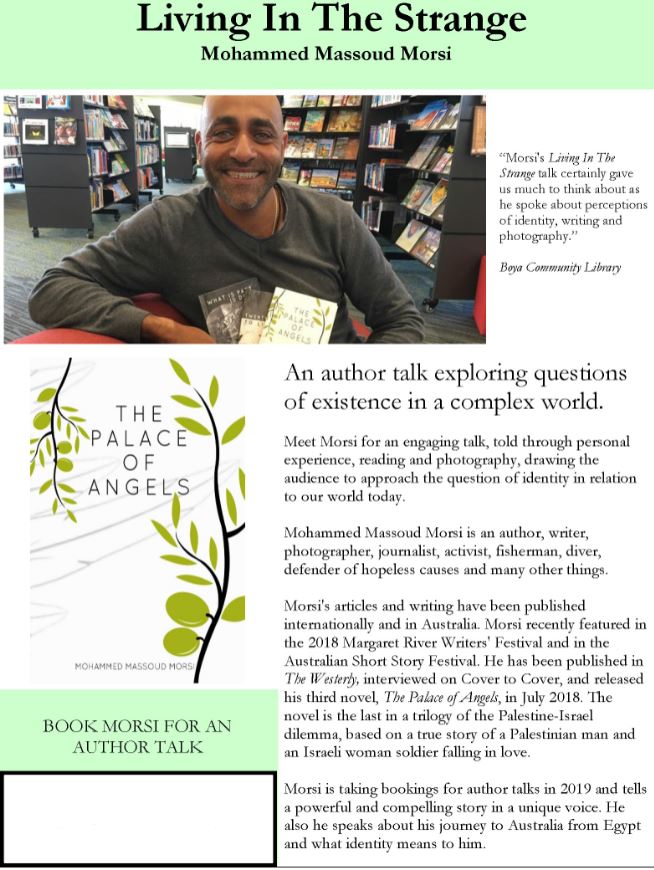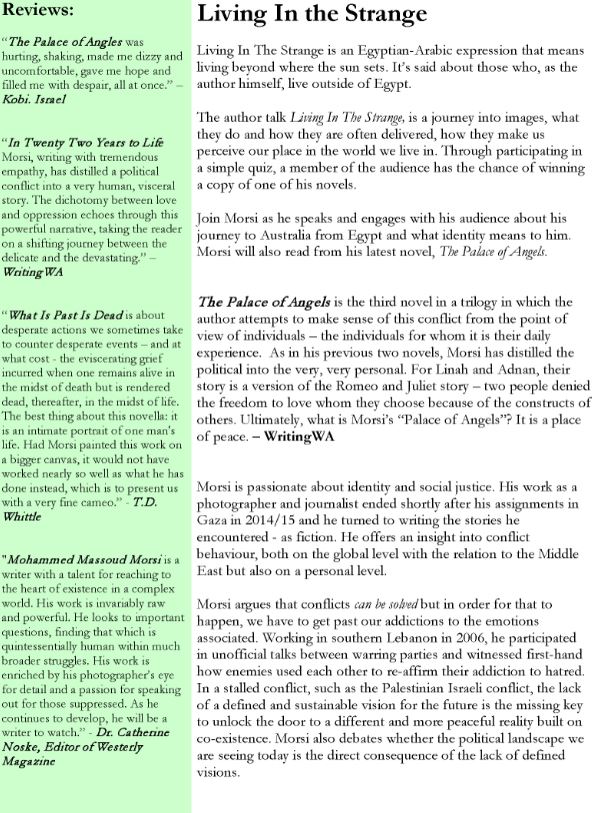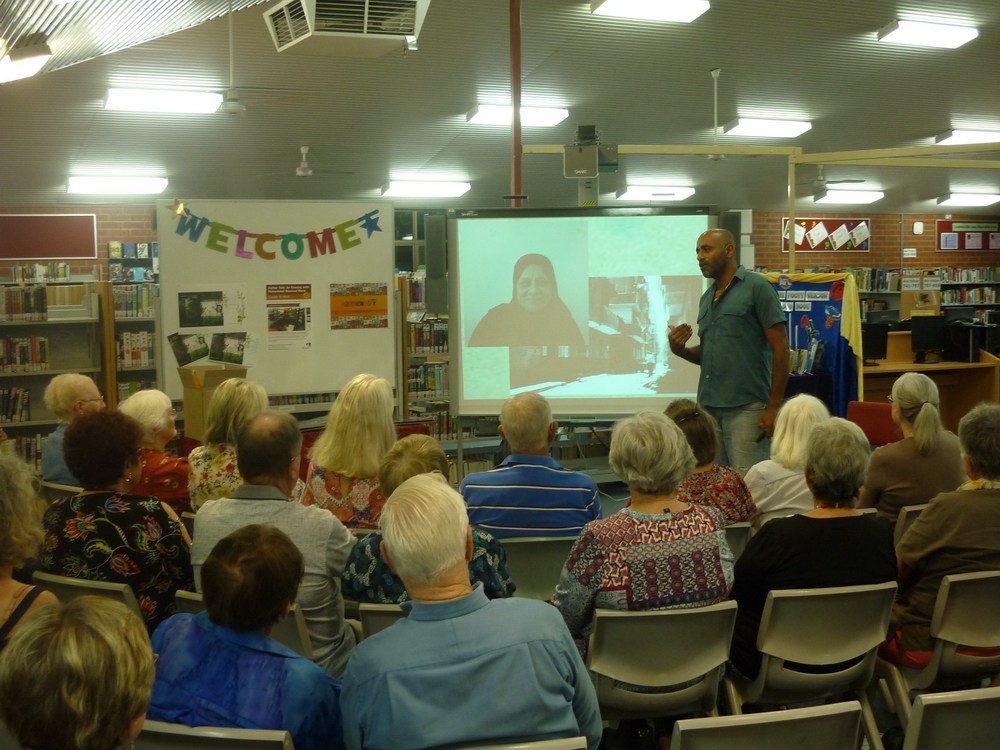 Testimonials
Morsi showed a contagious commitment and was an excellent communicator. His target audiences are without doubt teenagers and adults. Having Morsi at our school was very positive and eye opening! TheDanish People's Party got more than half the votes in the last election in this region, so there are many prejudices against people with foreign backgrounds. Morsi's presentations became very real when we the following Wednesday was visited by a class from Ellekærskolen in Aarhus where more than 80% of the students are of different ethnic origin than Danish. It was a transforming experience for the students and through their written evaluations, many said they actually got rid of many or strongly changed their views and prejudices towards 'immigrants'.

Brande School, Denmark - 2015