Speaker type
Author
Storyteller / Performer
Motivational
Introducing Nadia Sunde - Author, Songwriter, Comedian, Storyteller, Performer, Motivational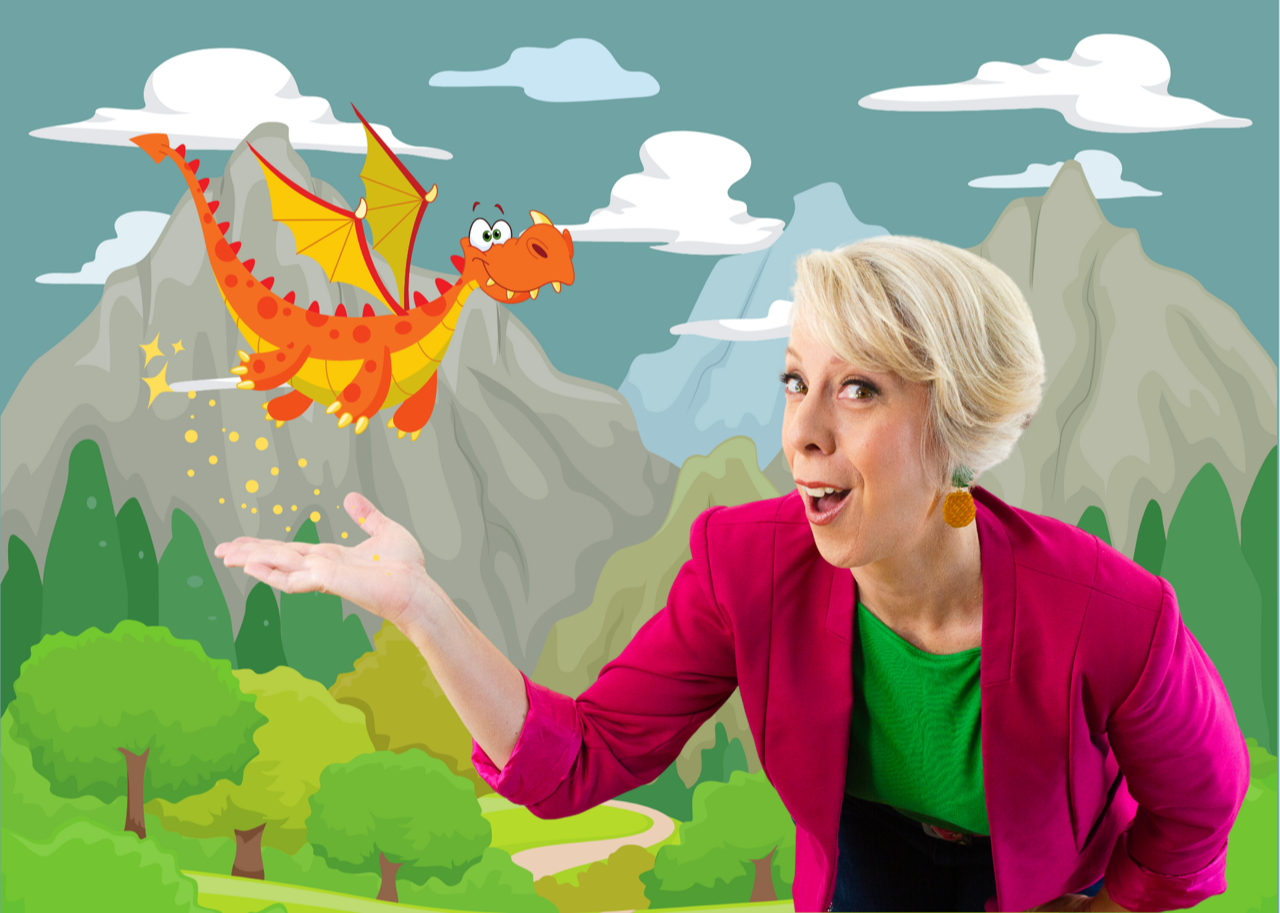 Nadia Sunde is one of Australia's most celebrated and highly acclaimed children's theatre writers and performers. An internationally and nationally awarded singer/songwriter she is also the author of two published illustrated children's books, an experienced music educator, actress, comedienne and ABC radio presenter. Nadia has written six children's theatre shows for 0-10 year olds, is the only endorsed representative for the Harry Potter book series in Australasia and was recently commissioned by the State Library of Queensland and the First 5 Forever program to write five original songs inspired by their book series Stories for Little Queenslanders. Nadia's song 'A Drop In The Ocean' is the theme song for National Whale Day.
Nadia uses her skills as a professional performer to engage children in vibrant and interactive workshops full of stories, songs and loads of laughter. She effectively uses drama, comedy and music as tools to activate children's imaginations, creative curiosity and confidence.
"Nadia Sunde is the most intuitive performer / storyteller / singer that I have had the pleasure to meet. The kid's shrieks of laughter were a delight to me and the teachers, and all done with a sock and a teapot! She bonded with the kids and the staff. Nadia, Houdini like, got a child who does not speak, to become a part of the storytelling. His teacher and I couldn't believe what we were seeing. She's the benchmark that everyone else needs to aspire to. The staff and I want her back." Andrea Anderson, Teacher Librarian, Seven Hills State School.
Nadia has presented at the Auckland Writers Festival, Sydney Writers Festival, Perth Writers Festival, Melbourne Writers Festival, Newcastle Writers Festival, Brisbane Festival, Woodford Folk Festival, Mary Poppins Festival, Somerset Storyfest, Voices on the Coast and many other wonderful festivals, venues and events across Australia.
Awards
* 2015 Queensland Music Award Winner - 'Outstanding Achievement - World Music Category'
* 2015 / 14 / 13 Queensland Music Award Winner - 'Children's Category'
* 2014 / 13 / 11 International Songwriting Award Winner - 'Children's Category'
* 2014 Gold Coast Creative Industry Award Winner
* 2013 APRA Art Music Awards - 'Queensland Performance of the Year' - The Dream of Zedkat Nabu
2017 Festival Appearances
Auckland, Perth, Sydney, Newcastle and Somerset with a few more still in the pipeline......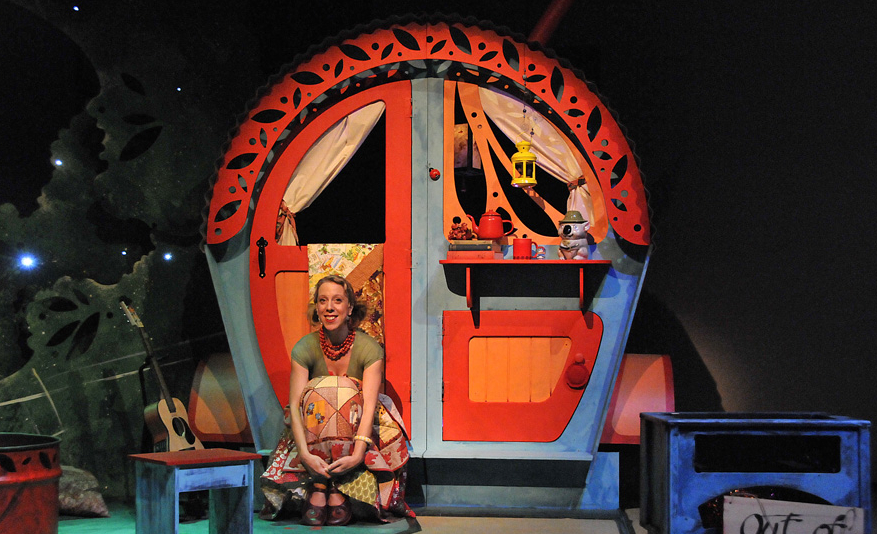 AVAILABLE WORKSHOPS:
Twinkle and the Moon - Preschoolers - Year 1.
Twinkle and the Moon is an interactive, theatrical play-based music and literacy experience. The show was originally commissioned by the First 5 Forever Program and Gold Coast City Libraries in April 2021 to encourage a love of reading and confidence in imaginative play.
Snuggled into their blanket cubby house, Nadia and Twinkle always share a book together before nap time. Today they're reading a book about a rocket ship! But when the book is finished and it's time for bed…Twinkle wants to play a game instead!
Twinkle is convinced the moon is made of cheese and he wants to take a bite. With a little help from the 'magic nap sack', Twinkle and Nadia use the power of imagination to blast off on an adventure full of sing-a-long songs, make believe and fantastical storytelling.
Join Twinkle in one small step for mouse-kind…and one giant leap of the imagination.
* Nadia's newest book Twinkle Just Won't Go To Bed is due for release in late November 2021.
Suitable for
Preschoolers - Year 1
Duration
30 - 40 minutes
Topics covered
Literacy and language development
Numeracy
The power of imagination and play-based learning
Collaborative storytelling
Focussed listening
Music
Dance
Movement
Nurturing children's self-identity as an active learner
Curriculum Outcomes
EYLF Outcome 1: Children have a strong sense of identity
EYLF Outcome 4: Children are confident and involved learners
EYLF Outcome 5: Children are effective communicators
Literacy - Listening and speaking interactions
Literature - Experimentation and adaptation
The Arts - drama, dance and music.
TESTIMONIAL FOR: Twinkle and the Moon
Nadia's engaging storytelling and songs brought such immediate warmth and joy to the room and had the children and adults alike transfixed. The story of Twinkle the mouse eventually getting to sleep after an epic space odyssey was both sentimental and perfectly lighthearted with lots of laughs and learning too. We LOVED it. - A Davidson-Farnworth, Elanora Library, 2021
————————————————————————
MY IMAGINATION RUNS WILD! - Years 1 - 6
Once upon a time there was a little girl who discovered her colourful imagination…
Join acclaimed writer, performer and comedienne Nadia Sunde as she takes a journey into the world of her wild imagination. Learn how to speak in 'Nadia-nese', what to do when your imagination is playing a trick on you and what to 'feed' your imagination to grow it strong. Nadia shares stories from her own childhood as she demonstrates the structure of a good story and engages students in a collaborative storytelling adventure of their own.
This workshop will involve laughter, a guitar, songwriting, silly voices, storytelling, dramatic play, giggling, puppets and a fluffy teapot. Students are guaranteed to leave the workshop full of creative ideas, bubbling conversation and stories to share.
Suitable for
Years 1 - 6
Duration
45 - 60mins
Topics covered
The power of imagination and play
How to be the 'boss' of your wild imagination
The structure of a good story
Connection and collaboration with peers
Focussed listening
Music
Drama
Nurturing student's self-identity as confident, active and involved learners
Curriculum Outcomes
Literacy - Listening and speaking interactions
Literature - Experimentation and adaptation
The Arts - drama, dance and music.
TESTIMONIAL FOR: My imagination runs wild!
Nadia's sessions with our students were amazing! She catered to the three different age groups beautifully, with each group being thoroughly entertained. Not only were they entertained with theatre, song and hilarity, the students were managed in a way that meant there were no issues with behaviour. She set clear expectations and then off she went on a marvellous adventure of storytelling and humour. I have never seen our students as engaged and happy as they were during Nadia's presentation. - Whites Hill State College, 2019.
———————————————————————
SING ME A STORY - Years 3 - 6
Brainstorms, rhythm, rhyme, mash-ups, character, emotion, action, story! All elements of a great song. A multi-award winning songwriter, Nadia takes students on a songwriting adventure and offers them the lead.
Nadia records herself and the children singing their 'finished' masterpiece and emails it straight to their teacher to enjoy and review with their class.
In every workshop with Nadia you can be sure there will be singing, drama, musical instruments, storytelling, movement and lots of laughter! She believes that the best way to nurture a child's spirit and sense of self is to laugh and engage joyfully with them. This understanding and the unique ability to create comedy and music collaboratively endears her to audiences of all ages.
Suitable for
Years 3 - 6
Duration
60mins
Topics covered
The craft of poetry, lyric and song writing
How good songs tell a story
Characterisation
Failing - flailing - flying! How mistakes and failures are really successes in disguise
Connection and collaboration with peers
Nurturing student's self-identity as confident, active and involved learners
Music - rhythm, rhyme, singing, instrumentation
Curriculum Outcomes
Literacy - Listening and speaking interactions / comprehension strategies
Literature - Experimentation and adaptation / evaluating texts / features of literary texts / language devices in literary texts / creating literary texts
The Arts - music, drama.
TESTIMONIAL FOR: Sing me a story
It's not an easy task to stimulate engagement and creativity in teaching students to love POETRY but Nadia was brilliant. Her power in truly connecting with a young audience was MAGICAL! - Currumbin State School, 2019
Speakers Ink on behalf of Bloomsbury Publishing Presents.....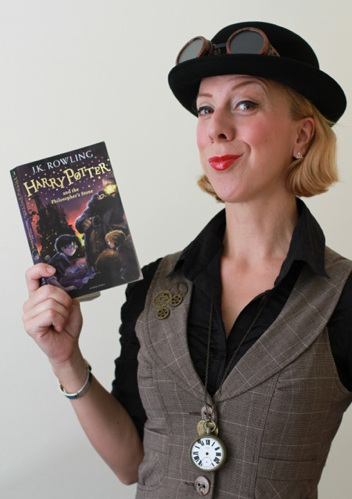 Professor Francesca "Frankie" Falconette
Explore the magical world of the Harry Potter books with Professor Francesca "Frankie" Falconette, Harry Potter Enthusiast, as she brings to life the characters, creatures and adventures from J.K. Rowling's bestselling Harry Potter Books.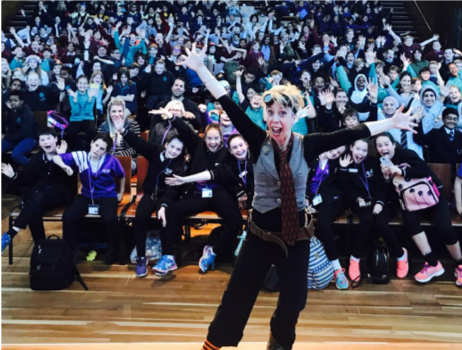 Professor Frankie's Harry Potter book events are fun and interactive, designed for children aged 9 – 12, whether they're new to the Harry Potter books, or dedicated fans.
Students are encouraged to dress in Harry Potter costume and bring along their own Harry Potter books for Professor Frankie to stamp with her exclusive stamp.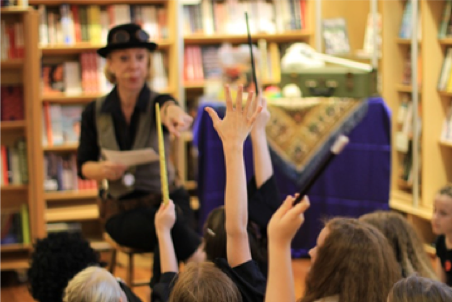 The role of Professor Francesca Falconette is played by award-winning children's entertainer Nadia Sunde.
Professor Falconette might be a Harry Potter Enthusiast, but is she really the expert she thinks she is?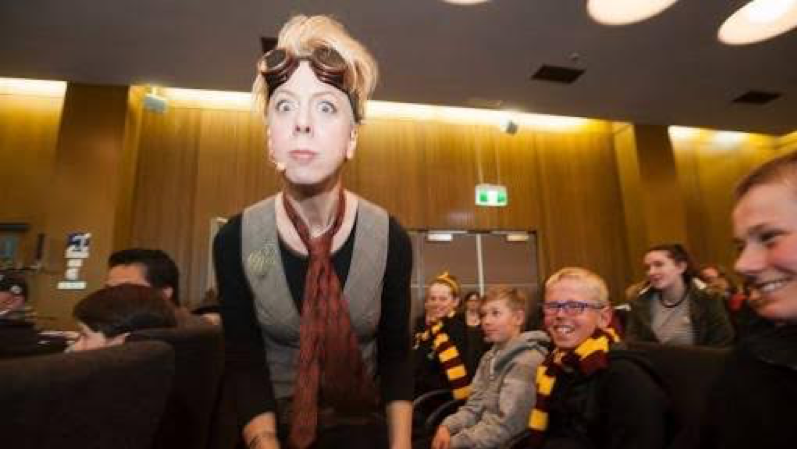 * Please note, for all Harry Potter Book Events, schools must provide AV for Professor Frankie's PowerPoint show and Harry Potter books must be available to buy at the event.
NB - Nadia Sunde is the only person endorsed to present Harry Potter presentations in schools anywhere in the world.
Testimonials
It was so wonderful to have Nadia back for Book Week this year. The Collectors experience for our Prep to Year 2 students was magical. The students were so engaged from the activities prior, right through to visit from Sprig and Magnolia on the day. The Harry Potter show was extremely entertaining for our older students. Both shows allowed for student participation and lots of fun, while at the same time ensuring the students were well-managed. Thank you again, Nadia!

Whites Hill State College - October 2020

Our students were filled with joy and delight when the The Collectors came to visit. Sprig and Magnolia, aka Nadia Sunde and Melissa Redman, are perfect foils for each other. Sprig explodes with exuberance and humour while Magnolia balances this with serenity and calm. Their message of care for nature is embedded in every aspect of the program, from the pre-performance letters, the performance itself, and then children visiting Little Leaf Village website where they can send an email, view photos, listen to stories and songs, and even get a recipe from Magnolia's Kitchen. The children have been so excited with the replies. The Collectors are real in the eyes of a child, up there with the Tooth Fairy and Santa.... but better. I will definitely invite them back.

Seven Hills State School - August 2019

Nadia's sessions with our students were amazing! She catered to the three different age groups beautifully, with each group being thoroughly entertained. Not only were they entertained with theatre, song and hilarity, the student's were managed in a way that meant there were no issues with student behaviour. She set clear expectations and then off she went on a marvellous adventure of storytelling and humour. I have never seen our students as engaged and happy as they were during Nadia's show. We would definitely recommend her to other schools and we will be getting her back here at our school in the future!

Whites Hill State College - August 2019

Nadia engaged the students and they enjoyed her humour. Nadia was able to adapt to the wide range of age groups from Kindy to year 6. The teachers appreciated her focus on using "imagination"

St Francis Xavier Primary School, Ballina - March 2019

Currumbin State School were more than impressed with Nadia's innate natural ability to engage 7 year olds. It's not an easy task to stimulate engagement, creativity in teaching students to love POETRY but Nadia was brilliant. Her power in truly connecting with a young audience was MAGICAL!

Currumbin State School - February 2019