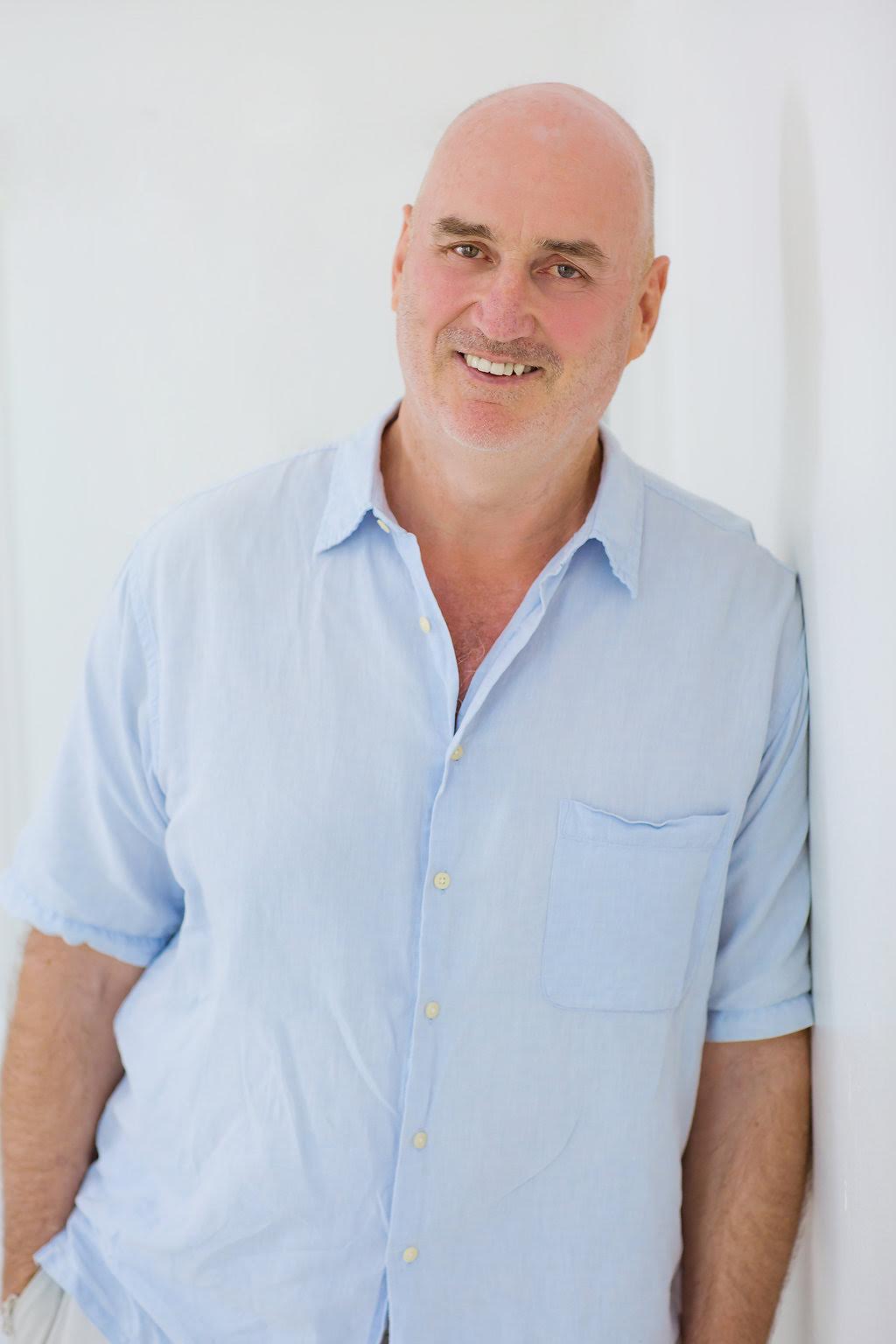 Phillip Gwynne Author/Screenwriter/Publisher/Speaker
Raised in rural South Australia, Phillip Gwynne has written books for kids, young readers, teenagers and adults as well as the screenplay for the feature film Australian Rules, which was based on his highly awarded first novel Deadly Unna? Considered a modern Australian classic Deadly Unna? is studied extensively at schools and universities within Australia and abroad and has sold over 250,000 copies.
Phillip is currently based in Bali, Indonesia, where he finished writing The Debt, the six part high octane thriller series for younger readers which was released by Allen and Unwin in 2013 and has been published in the US, Germany, Brazil, France and Belgium.
Since moving to Bali he has also found the time - and the inspiration! - to write several picture books, including The Queen With The Wobbly Bottom, Yobbos Do Yoga, Ruby Learns to Swim, Little Piggy's Got No Moves, Ten Green Geckos, What's Wrong With the Wobbegong and Little Owl. Brothers From a Different Mother and The Shy Zebra will be released in the next year or so.
His latest book Michael, part of the incredibly successful Stuff Happens series, has recently been released.
Phillip has also recently been working in Myanmar (Burma) as the principal scriptwriter on The Sun, the Moon and the Truth, a 16 X 1 hour episode TV series, an initiative of Aung San Suu Kyi. (https://www.facebook.com/thesunthemoonthetruthtv).
And Phillip has become a publisher himself, working with his wife Eliza McCann to create My Awesome Bali Adventure, an interactive activity book for kids holidaying in Bali. (www.kidding-around.org)
He is currently working on a YA novel that, amongst other things, deals with capital punishment.
Why Phillip Gwynne?
Phillip's own story: how one of eight children who grew up in a house that had no books managed to become a multi award winning writer, is funny, moving and absolutely inspirational. Along the way he also managed to be a professional footballer, a marine biologist, a fruit picker, a computer programmer, and a teacher of English as a second language, so Phillip is able to incorporate a rich amount of life experience into his talks. Phillip has been giving school talks and running writing workshops for over fifteen years. And as a father himself - he has a 23 yo son who is a professional skateboarder and 9yo and 7yo daughters - he thoroughly enjoys working with kids, nurturing and developing their reading and writing.
What will he talk about?
Below is a selection of some of the topics covered in Phillip's talks:
How somebody who grew up in a house that had no books ended up writing them for a living.

Ideas: where do they come from and what do you do with them?

The importance of revision -- most writing is rewriting!

My influences -- who do I like to read?

Research: is driving to Uluru and back with your son really work?

Life/work balance -- is a writer a writer 24 hours a day, seven days a week?

Writing Deadly Unna -- the impetus, the process, how I got my first book published.
From Page to Screen -- adapting my book Deadly Unna to the film Australian Rules.

Living outside of Australia -- is that useful thing for a writer?

Working across cultures and languages -- how difficult/rewarding is it?

Self-publishing -- pros and cons.
Testimonials
Phillip engaged the students with his humour and personal perspectives on writing. The olfactory imagery activity was fruitful and he provided incisive and constructive feedback on student pieces., heightening their awareness of the writing process. He spoke purposefully about creating characters with ambition and motivation.

St. Hilda's Anglican School for Girls - May, 2017

I thoroughly enjoyed the way Phillip lifted the perceived ceiling on the ability of Year 7 and 8 students. They have risen to the challenge and succeeded. It is wonderful to see this group of students engage in the real world issues and show genuine empathy for others as well as having the knowledge of world issues. Phillip, while giving structure, encouraged the students to "stretch their brains" and to take risks. The encouragement given to each individual as they read will be remembered as Phillip spoke to each purposefully. At other times, Phillip was the facilitator, allowing the students to lead.

A truly memorable day where true differentiation of the curriculum was delivered to meet the individual needs of these highly talented students whose writing is so sophisticated. Thank you.

Comet Bay College - May, 2017

So great to be immersed in a writer's mind and thought process. The first hand experience about how to write and reasons to write were invaluable. A real opportunity to learn more about the writing process and he inspired the children as I was. I love the connection with the outside classroom world where writing has a place. Students were engaged and motivated. Phillip has an engaging way of speaking, and relating back to his general experience made it more meaningful.

Churchlands State High School - May, 2017

An excellent day. Such a great experience for students to get writing, and to receive instant feedback on their work. Phillip's insights and presentation were very helpful – it is so good for students to hear directly from a professional author! I also came away inspired to get writing!

South Coast Baptist - May, 2017