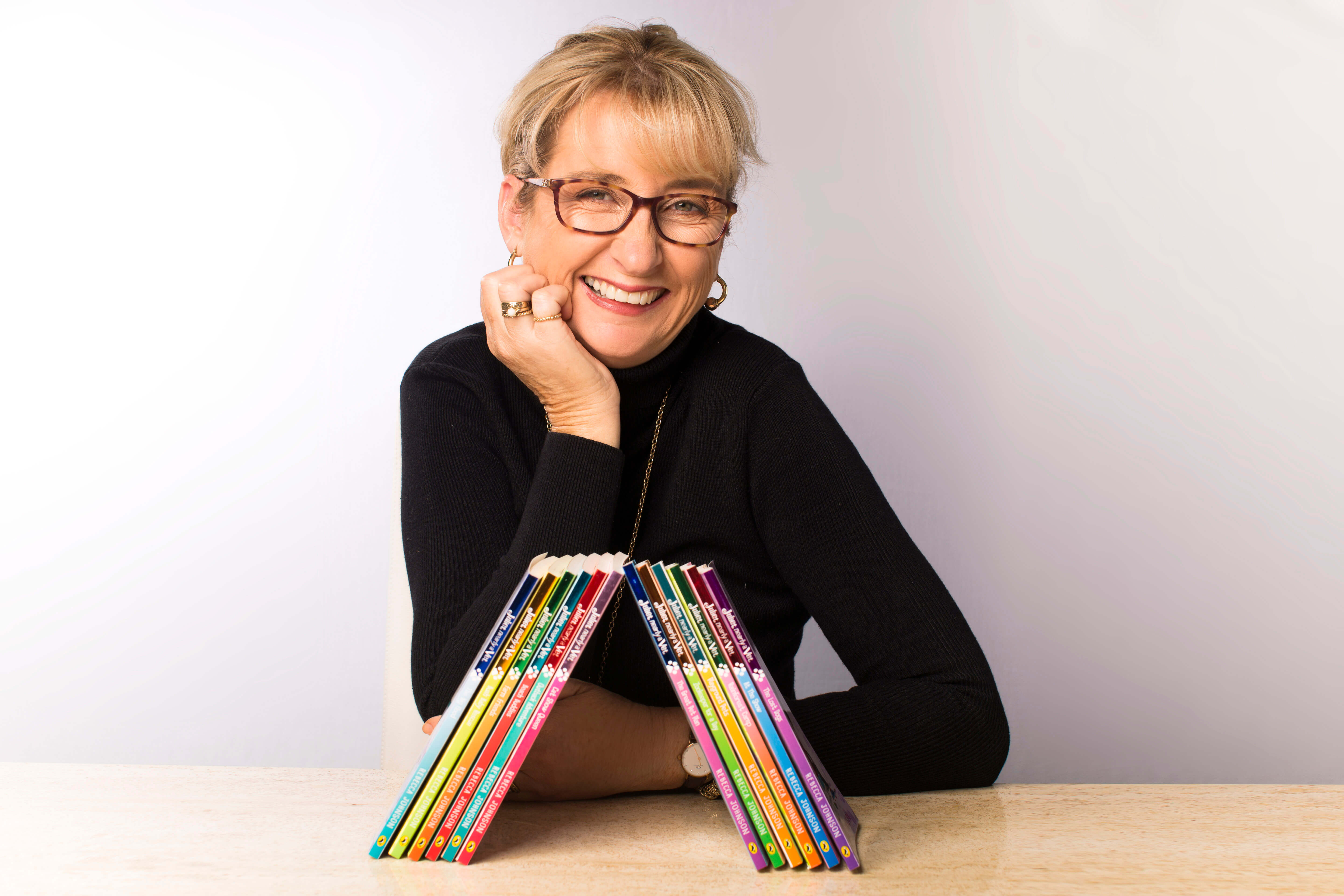 Speaker type
Author
Educational consultant
Rebecca Johnson is an Australian author, award-winning science teacher and mother of two.
Her latest series, Juliet – Nearly a Vet (now with 10 books in the series) has received a large number of excellent reviews as well as individual books in the series winning the 2014 Wilderness Society Environment Award for Children's Literature, being twice nominated for the CBCA younger readers category (2014 and 2015), and nominated for the Adelaide Festival Awards for Literature (2014). This series is also published in Norwegian, Czech, Slovak and Portuguese.
Her bestselling Steve Parish Story Book series of page-turning adventures featuring Australian wildlife, has sold more than 3 million copies. Each book is also beautifully accompanied by full-colour photographs by award-winning photographer Steve Parish.
Rebecca also has an Insect Series published by Pascal Press with strong links to the Australian Curriculum, presenting facts and scientific knowledge in a fiction format with stunning photographs. This series won the 2014 Whitley Award for Best Educational Series.
Rebecca was thrilled to receive the 2010 Peter Doherty Award for Excellence in Science Teaching and has been shortlisted for the Prime Minister's Award for Science Teaching in Primary School.
Testimonials
Rebecca was extremely accommodating and engaging. The students (and teachers) thoroughly enjoyed her presentation. They easily completed the follow-up activity as Rebecca set them up so well. There is a fight to read all of Rebecca's books from the library now that they have met her.

Bald Hills State School - October 2020

As our focus this year is on writing, Rebecca was a wonderful choice of author. She was able to share with students (Prep to Year 3) and teachers, the process she goes through when writing her books. She involved the students in drama with wonderful prompts. Rebecca also left information for teachers to use with their students. Finally, she was able to bring her books along to sell to the students which was an added bonus.

Wooloowin State School - October 2020

Rebecca was amazing - flexible, funny and student centered.

John Paul College - June 2019

Rebecca Johnson came to our school and spoke to our Grade 2 students. Rebecca was BRILLIANT! The children got so much out of hearing from Rebecca speak and the standard of their writing was superb thanks to Rebecca's input.

Rebecca Johnson - Graceville State School - October 2016

Her presentation was excellent. Teachers went away with ideas to use with their students in their own classrooms. Students enjoyed her presentations and she motivated the students to read and write.
I would definitely recommend Rebecca to other schools.

Rebecca Johnson - Wooloowin State School, August, 2014.