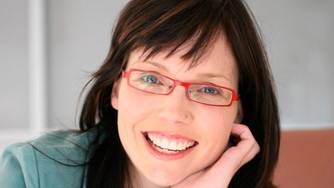 Speaker type
Author
Journalist / Feature writer
Media personality
Motivational
Over the past 15 years Rebecca Sparrow has earned a living selling touch lamps, working as a nanny, a travel writer, a television publicist, a marketing executive, a magazine editor and a secret shopper (once). In her spare time she is an Ambassador of War Child Australia - a not for profit agency dedicated to giving aid to children affected by war and The Pyjama Foundation which sends "reading angels" into the homes of foster children.
Rebecca's first novel, The Girl Most Likely, was published in 2003 and is currently in development with Icon Films to be turned into a feature film starring Pia Miranda. Her second novel, The Year Nick McGowan Came To Stay was published in 2006 and debuted as a stage play at La Boite in 2007. Her third novel Joel & Cat Set The Story Straight was co-written with Nick Earls and published in July 2007.
Rebecca also writes a weekly column for The Sunday Mail. She graduated from QUT with a Bachelor of Business (Communication) in 1993.
Rebecca's sessions can include the following:
- A general author talk about how she overcame different obstacles to become a writer (45 min-60 min talk which covers resilience, setting goals and choosing the right friends with Q & A.
- A creative writing class (suitable for grades 9-12).
- Character development and how to create believable characters writing class (suitable for grades 8-12).
- Find Your Tribe. A talk specifically for girls aged 13-17 covering the following issues:
~ the importance of finding your tribe at school (your true friends).
~ bullying and peer group pressure.
~ teaching yourself to be resilient and listening to your gut instinct.
~ giving back to the community.
Testimonials
Rebecca Sparrow was very engaging. The presentation met the needs of our girls and we were very happy with the content of her presentation.

Rebecca Sparrow - Our Lady's College - June 2016

Rebecca Sparrow is a great speaker and didn't need microphone, AV assistance or even have a drink of water – although all were available. Rebecca is so good at 'reading' her audience to make her presentation relevant and engaging.

Rebecca Sparrow - Somerville House - November 2015

We thoroughly enjoyed Rebecca's visit. She was engaging and her content was perfect for the Year 9 girls.

Rebecca Sparrow - Mt. Alvernia College, August, 2014.

Thank you very much for arranging Rebecca to speak at our High Tea. You were right - she was perfect! Her talk appealed to both the girls and the mums which isn't an easy thing to do. Rebecca targeted her speech perfectly - the humour had us all laughing and her insights into teenage life were very relevant. I had a lot of very positive feedback from people who attended our high tea.

Rebecca Sparrow - Brigidine College, May, 2013.

I thought Rebecca was fantastic, which was why I was so keen to get one of her books! Her talk was really entertaining and at the same time had a lot of relevance to being in Year 12. I just finished her book last night! It was a great read, again easy to relate to and really funny. It also contained lots of good pointers and tips for this year and beyond. Overall, I would call it an 11/10 impression!"

Rebecca Sparrow - Student at St. Peters Lutheran College, August, Book Week, 2013.