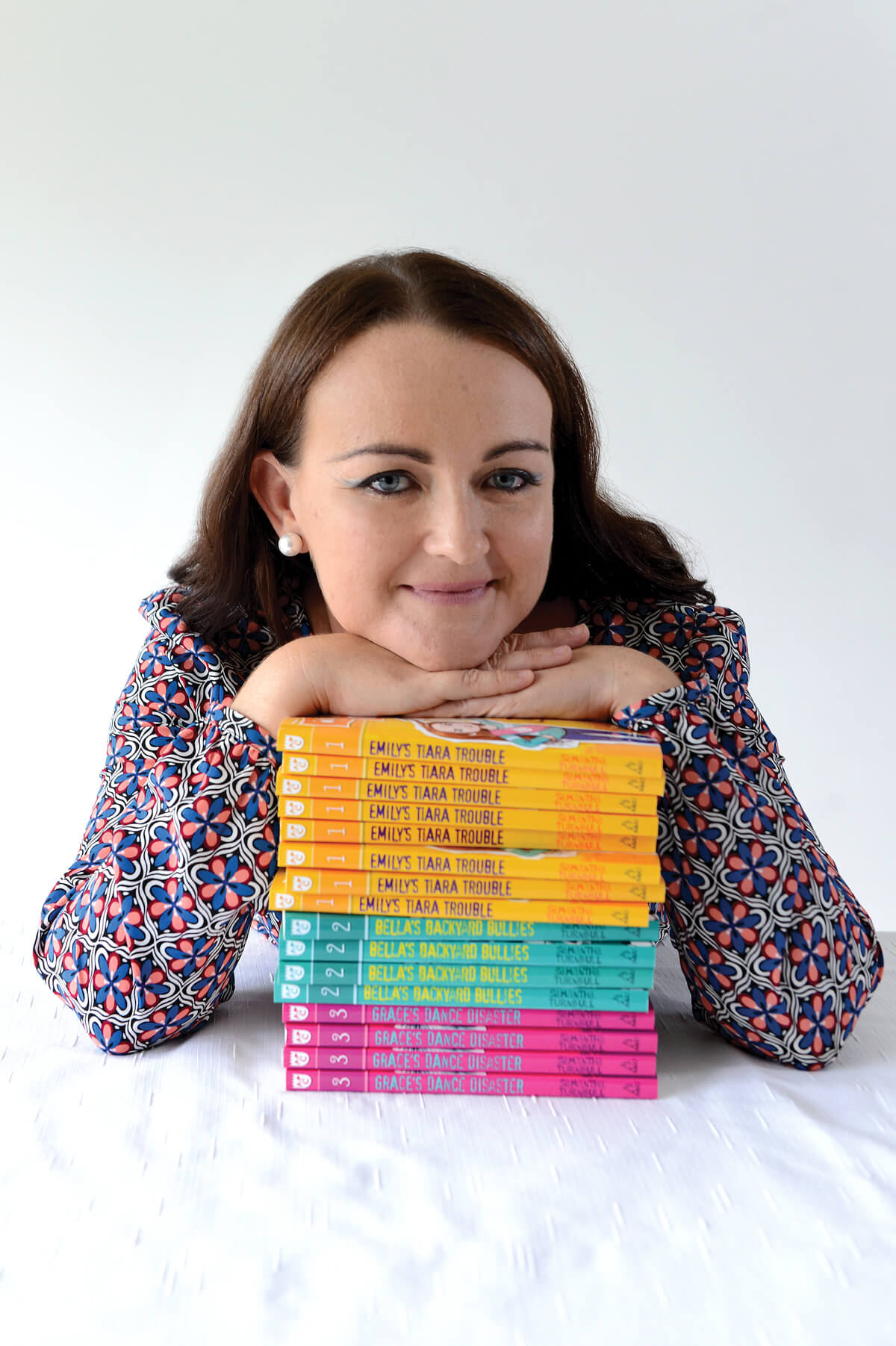 Speaker type
Author
Poet
Journalist / Feature writer
Virtual visits

Samantha Turnbull is a children's writer, podcast maker and slam poet.
Sam has authored seven books including non-fiction biographical series Fierce Girls (ABC/Five Mile), rhyming picture book Remember the Rainbows (Five Mile), and the bestselling junior fiction series The Anti-Princess Club (Allen & Unwin).
She also writes and produces hit ABC podcasts including Fierce Girls, Dino Dome and News Time.
Sam is also a multi-award winning slam poet (including Bard of Sydney at the NSW State Library Shakespearean Sonnet Slam, three-time Byron Writers Festival Poetry slam winner, and four-time state finalist in the Australian Poetry Slam).
Prior to children's writing, Sam worked for 20 years as a journalist across print, radio and television.
She also has a Masters of Teaching and says her favourite thing to do is visit schools and writers festivals to help children develop a passion for storytelling in all of its forms.
Talks
1. Fierce Girls
From athletes to aviators and scientists to spies – learn about some of Australia's most amazing women and how Sam helped turned their stories into the number one-rated children's podcast FIERCE GIRLS.
(Suitable for all ages)
2.The Anti-Princess Club
Find out how a shopping mall tantrum evolved into an award-winning slam poem and a best-selling five-book children's series. In this highly interactive presentation, Sam explores where inspiration comes from, channelling anger into action and creating stories without stereotypes.
(Suitable for all ages)
2. Writing for a Better World
Discover how writing can change the world for the better. Sam will show you how she has used journalism, slam poetry and fiction to influence positive change in the community. You'll also learn the tools to creatively tackle issues you're passionate about.
(Suitable for secondary students and adults)
Workshops
Suitable for all ages
1. The Anti-Anything-Except-Writing Club
Learn how to channel anger into creative action by writing your own stories inspired by pet peeves and bugbears.
2. Slam with Sam
Learn how to write and perform slam poetry. Sam can also organise and judge an in-school slam.
3. Rewriting Fairytales
Students read a traditional fairytale, deconstruct it, and then reconstruct it as a modern-day story featuring characters who don't fit stereotypes.
4. Fierce Characters
Students take a look at characters from some of the world's most popular stories and analyse their traits. We discuss stereotypes, strengths and weaknesses and then create our own fierce characters.